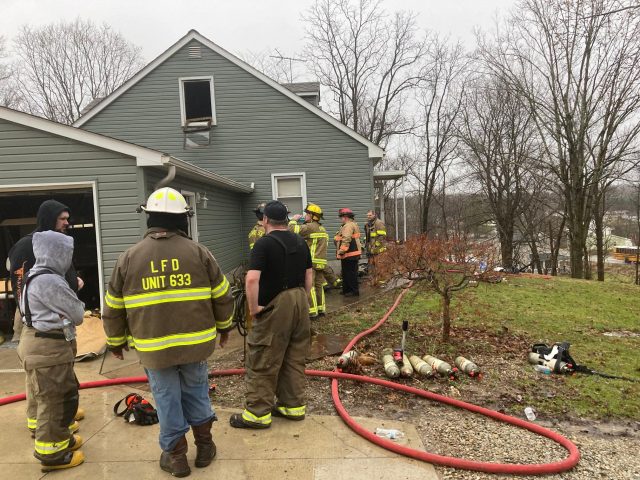 TARLTON – A early morning fire damaged a house in Tarlton, but firefighters were able to save the structure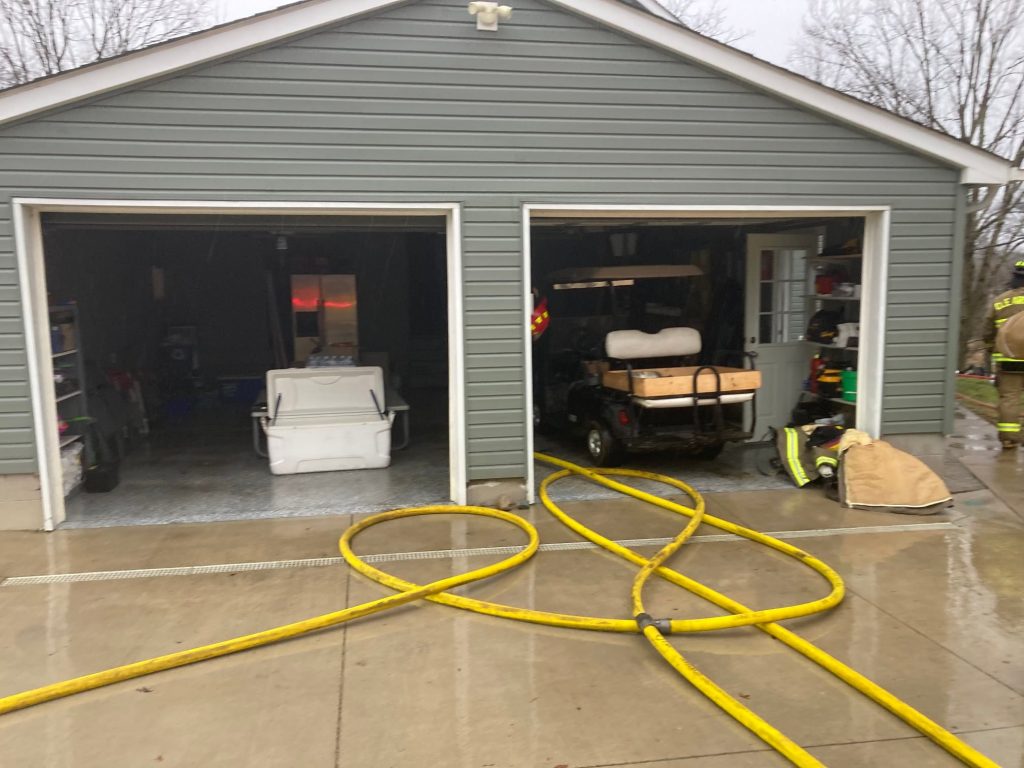 Around 6 am a call came into the 911 system of a structure fire located at 580 West Main street (Harrison Street) in Tarlton. When Saltcreek-Tarlton firefighters arrived they went to work and immediately called in mutual aid. The fire was mostly located at the top of the structure but water damage was throughout. Around 830 the departments left the scene.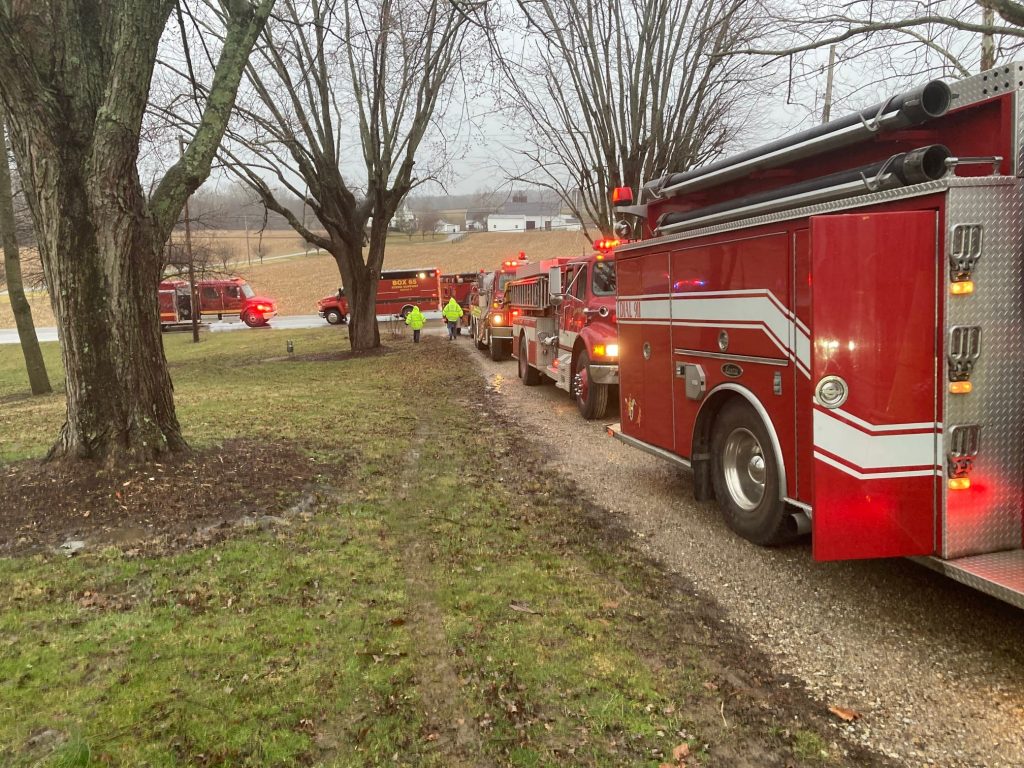 It is currently under investigation on the cause of the fire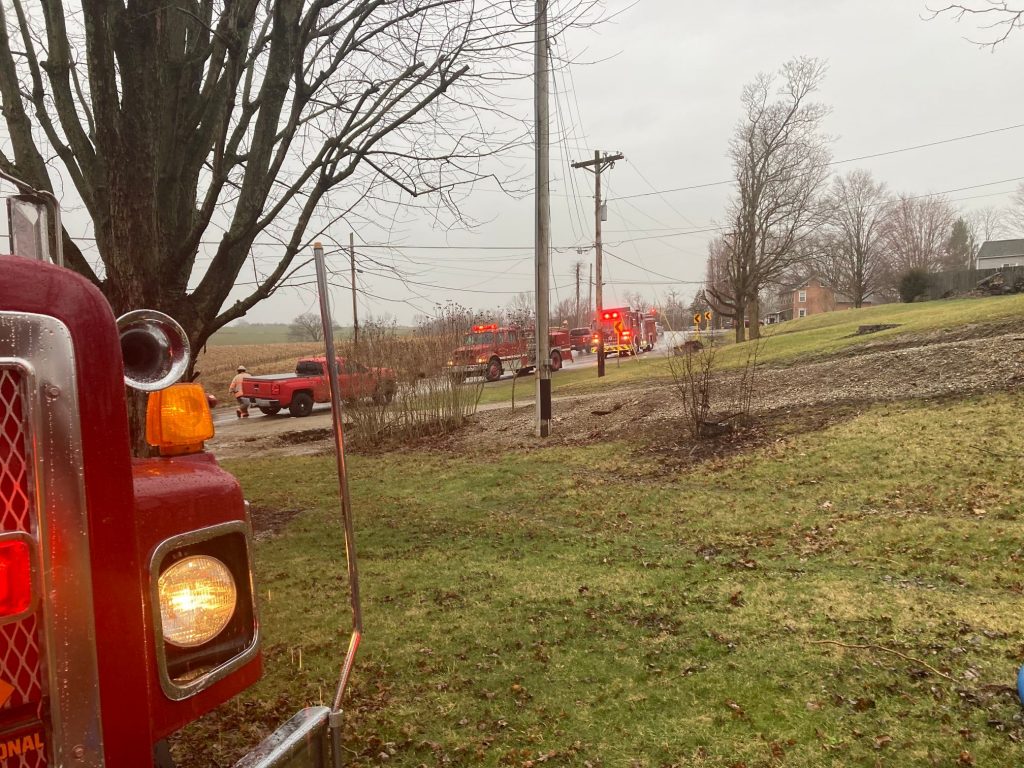 Mutual aid departments Clear Creek twp. Pickaway twp Laurelville VFD Hallsville VFD Circleville and Kingston VFD. And Box 65
Parts of the roadway were shut down for some time during the morning fire.