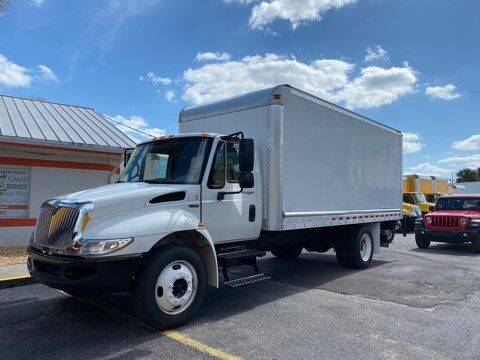 KENTUCKY – On Wednesday a Ross county group will be driving to Kentucky to drop off several box trucks of supplies to aid the victims of the tornado that ravaged those areas.
Double D's auction in Ross county owner Daniel DeGarmo said that on Tuesday, December 14th, 10 am to 6 pm – Double D's box truck and trailers will be open and ready for anyone who would like to donate items for this relief effort. Located at 2000 Western Ave. in Chillicothe, OH.
Degarmo says this isn't the first time he's done something like this, during Hurricane Katrina, he was living in Canada and felt the need to go and do something. Degarmo told Sciotopost that what started out as a van full of water ended up being a convoy of five 26 foot long box trucks and 70,000 dollars that went to aid the location.
That's DeGarmos plan now, to get as much packed into several box trucks, and bring along anyone else who wants to come help and aid the victims of this storm. DeGarmo said that he's contacted a trustworthy church group in one of the areas that were hit hard over the weekend and they will help disperse the goods to where it will help the most.
WHAT IS NEEDED – Non-perishable foods, Toiletries, Water, Food & Gas Cards, Cash (DeGarmo said he will be personally responsible and provide full accounting), New pillows, sleeping bags, blankets, Paper towels, toilet paper, Baby wipes, Disinfectant wipes, Cleaning supplies. NOTE – If anyone else is interested in joining this convoy, please be present with your vehicles by 8:30 am Wednesday.
Wednesday, December 15th – Trucks and trailers leave out at 9 am to arrive at a predetermined location and begin the distribution of these needed items. Depending on time, we may head back on this day or we may grab a motel and head back in the morning on Thursday, December 16th.