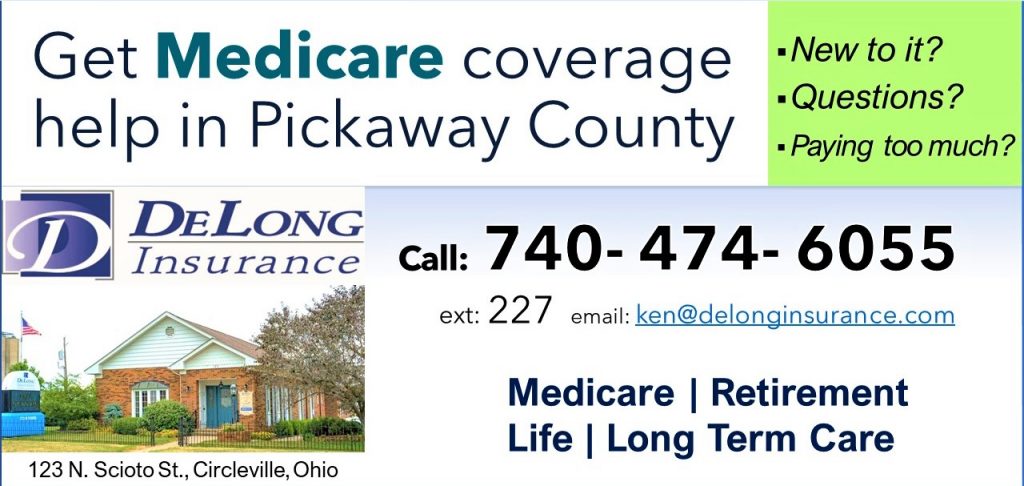 Chillicothe — The effort to restore one of the two downtown cabooses continues, with a visit to the Ross County Commissioners.
Chillicothe Caboose volunteers Cindy Stevens and Janet Griffith asked the county leaders July 24th to consider helping to fund replacement of the roofing of the wooden caboose.
The cabooses sitting between West Water Street and Yoctangee Park serve as the town's railroad museum and a tourist attraction, with a 1975 Chessie System steel caboose housing displays, and a 1927 B&O wooden caboose restored to show how it was operated.
After its 1972 retirement, the wooden caboose sat in Mary Lou Patton Park on Douglas Avenue and Toledo Street (near the former B&O rail line), and the side had been cut open for it to serve as an announcer's booth for American Legion baseball games.
Since it was moved to Water Street and restored about 2005, weathering has decayed some of the wood, and the roof needs to be replaced. Local realtor Cindy Stevens stepped up to lead an effort to restart operations of the city-owned cabooses and raise funds, and she approached Chillicothe Council March 27th.
Stevens says the estimate to authentically restore the caboose with specialty lumber and steel is now about $50,000. They have a grant from the David Mead Massie Foundation, but it needs to be matched and spent by March 2024.
Donations are accepted through PayPal and Venmo@RedCabooses45601. Janet Griffith can be contacted at [email protected] and 740 / 772-7590.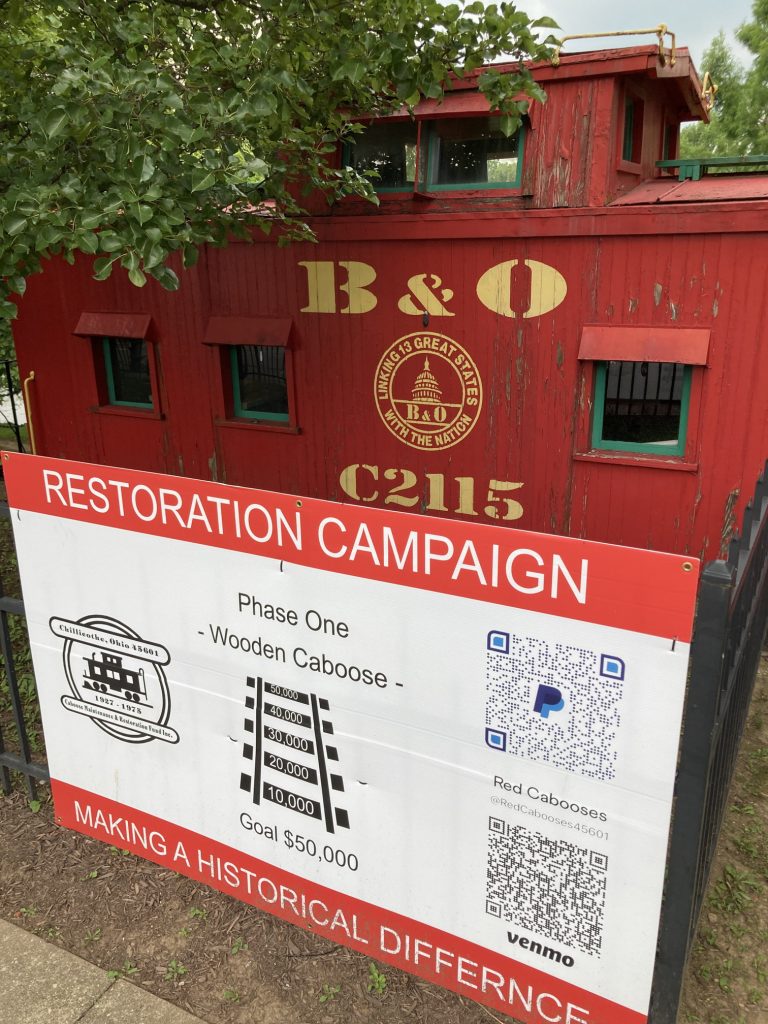 In my previous caboose story, the volunteers offered a bag meal during the lead-up to the city's July 4th fireworks in the park as a fundraiser, and I included some history of the cabooses.
I also have a couple Facebook posts with Chillicothe Gazette articles on the first move of the steel caboose, and the museum's information on both.
Along with Yoctangee Park supporter Janet Griffith, the two women spoke with the Ross County Commissioners July 24th. Learn much more in their below chats with Kevin Coleman about managing and promoting the cabooses.