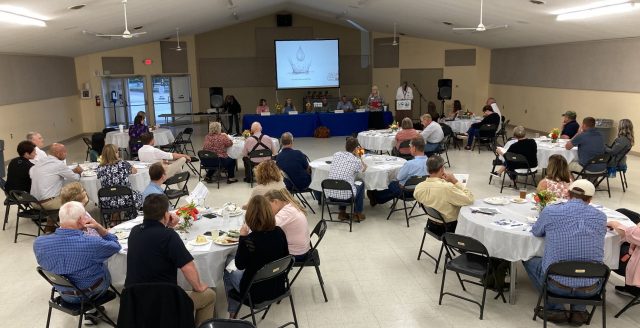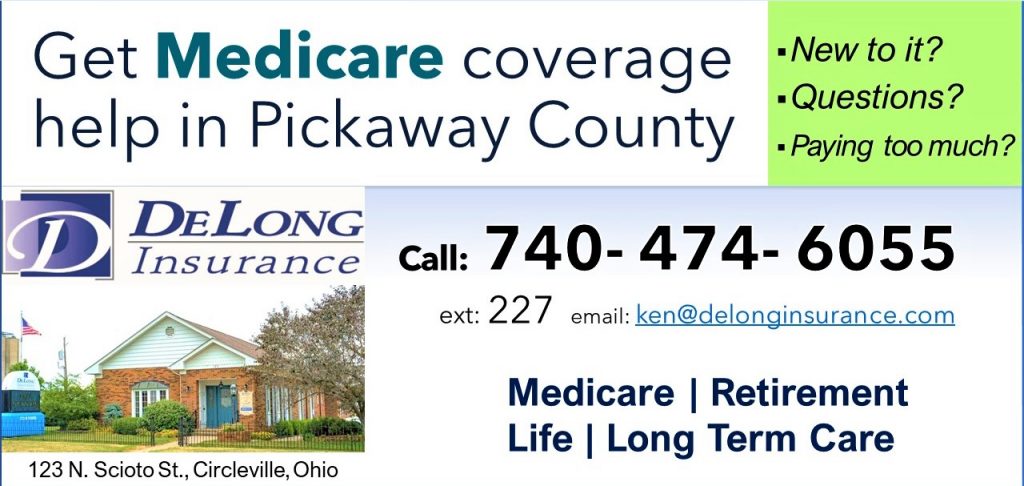 Ross County — Where does our water come from and what is being done to protect water quality? Those questions were asked and answered at the annual meeting of the Ross Soil and Water Conservation District.
In addition, two awards were handed out and the district conducted a little necessary business Thursday evening.
In the below video interview, Bob Neal, administrator of the Ross Soil and Water Conservation District, gives a summary of their annual meeting (and of what they do in general) September 7th.
He said the district helps with drainage and other issues. They work out of the USDA office at the Ross County Service Center, and assist the Farm Service Agency. Neal said the business of conservation is a complex web of local and state funding, and local and federal personnel.
After the East Palestine disaster earlier this year, where a train wreck south of Youngstown near the Ohio River spilled chemicals into local waters, Neal said it felt like good idea to address water sources and how they are protected.
So the district invited four speakers, each of whom was asked one major question:
Chillicothe Utilities Director Brad Long represented the Chillicothe city water system.
Ross County Health District Environmental Health Director Kelly Spindler discussed wells and private water systems in the county.
Rachel Taulbee with Ohio EPA spoke on protecting Ohio waterways.
And from Heidelberg University, Laura Johnson highlighted activities by the National Center for Water Quality Research, which has been sampling water from the Scioto River in Chillicothe three times a day for more than thirty years.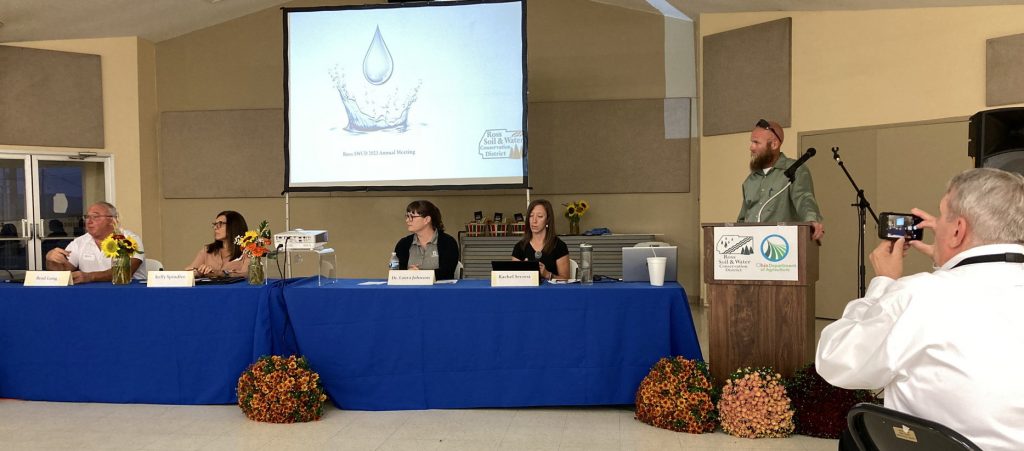 It was mentioned that farmers are often accused of fertilizer runoff, but that is not entirely accurate. Agricultural chemical are expensive and farmers avoid wasting them, and there is plenty of over-application on residential and other non-farm land.
The Ross Soil and Water Conservation District office is at the Ross County Service Center at 475 Western Avenue, Suite H. They can be found at their website and Facebook page, and reached at 740 / 772-1711 extension 3.
Read more on the award recipients in another story on the Scioto Post.