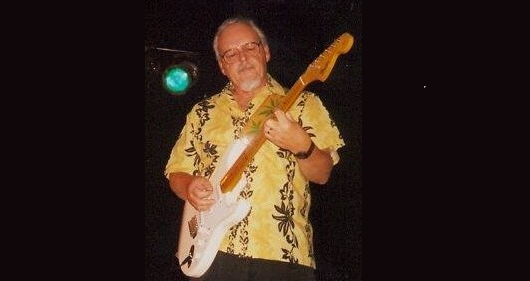 Robert C. Stickel, 70 of Estero, FL passed away on April 21, 2018 in Circleville, OH.
A celebration of life will be held between 4 and 7 p.m. on Saturday, April 28, 2018 at Post 7941 Rick Brown VFW, 3301 Northup Ave. South Bloomfield, OH 43103.
Robert was born on May 3, 1947 to Cyril and Margie (Davis) Stickel in Columbus, OH.  Robert retired from State of Ohio, ODOT, Department of Aerial Engineering.  He served his country from 1966-1970 as a Linguist in the United States Navy. Robert had a lifelong love and passion for music, specifically the guitar.
Robert is survived by his wife of 50 years Betty L. (Pritchard) Stickel; son Chad (Donna) Stickel; sisters Marcy (Anthony) Archer and Janet (Lawrence) Stebelton; father Cyril Stickel; grandson Jordan Stickel and many other loved ones and friends.
Robert is preceded in death by his mother Margie E. Stickel, cousin John Shockley and nephew Jason Archer.
The family per Robert's request would like in lieu of flowers donations be made to: Berger Hospice Care, 1170 No. Court St. Circleville, OH 43113 or The Ohio State University Foundation, Attn: The James Cancer Research Center, 1480 W. Lane Ave. Columbus, OH 43221.  Online condolences at olivercheekfuneralhome.com