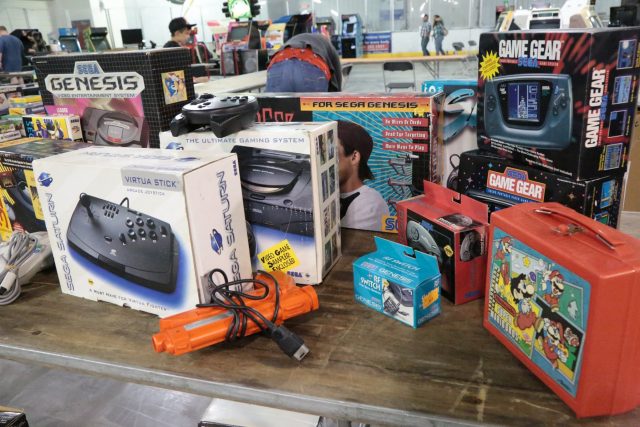 COLUMBUS – The Ohio Retro Gamer​ is a non-profit convention funded by and designed for it's a community that shares the passion of all things Gaming. Every year for the past 8 years the group has held a convention not only for trade and sales of retro games but also education.
"We are in our 8th year, this year is set to be our absolute best year to date. Below I'll give you the basic information but before I do I should explain what drives us that can be summed up in two words, the experience. The experience is the biggest priority that we focus on with our convention, to set ourselves apart from other conventions in Ohio we do absolutely everything we can to make the event the best possible experience and not just a swap meet," said Mike Colletti of TORG.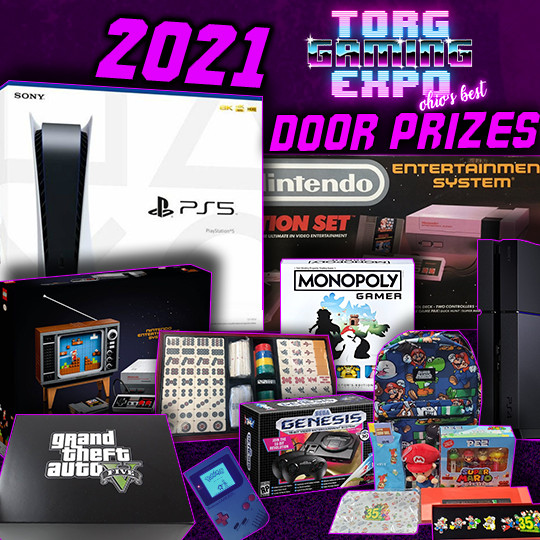 "We want you to bring your kids, family, friends or whoever to come and enjoy the convention through the many facets and events we have throughout the day. Our goal is that our guests do not just show up to buy, but to mingle with their community and to have a great time with like-minded people of all ages and interests. So many guests have met and made new friends and connections at TORG Gaming Expo and it's always amazing to hear."
The event offers:
150, 8ft vendor tables but not just of video games. With our motto of "something for all ages and interests", we've set out to bring in comics, artists, toys, trading cards, board games and dice, clothing and more to pack the venue with the most amazing things you can find at a con in 2021.
Over $3000 in door prizes including a brand-new PS5 Disc Edition and an Xbox Series S.
200 VIPs(sold out) exclusive drawing, totebag, coupons and more.
The entire event will be hosted by the Canned Air podcast making announcements and handling the KIDZ ZONE prizes allowing kids to draw items out of one of three treasure chests.
This year we will also be doing a canned food drive to help restock the local food pantry so they can continue to help those in need. A special drawing will be held for those who donate.
This year we are the official sponsors for the DrMario Vs Championship that is free to enter and has a $1000 prize pool!
In partnership with 1UP X eSports, an N64 themed casual tournament that is also free to enter will be held all day with awesome prizes.
This year to step up our game to enhance the experience we added a new event called "KIDZ ZONE". This event is just for kids ages 13 and under where 17 and counting prizes are allotted just for them. The challenges include scavenger hunts for perler items, games and even torgman. Some also include trivia and challenging TORGMAN to a rock paper scissors match or to an arcade highest score. These events will have the kids entertained and invested through the entire event that they also get to experience and enjoy with their parents.
Cosplay is making its debut as well this year with a partnership with Fantasy Forged LLC for a casual judging with a $100 prize!
Panels will be held with artists like Sean Forney with an extensive resume and relationship with Marvel Comics and 8-Bit Steve who will be doing a Punch-Out challenge where guests will try to knock down Tyson!
Food trucks and free parking.
Express lines for VIP and early-pay guests
The 501st Legion will be in attendance with an awesome recreation of the Jaku hut scene.
Free-Play arcades operating the span of the event.
8 Foot aisle ways to prevent congestion with sanitation stations placed throughout the facility.
"What I believe helps us stand out is how much we've put into our brand between our mascot, his lore, our commercials, and guest appearances at other cons. We also have our roots in our community groups that help foster good vibes and helpful nature towards anyone looking to get into the hobby or may just want to talk games. It has been the dream of my team to build something huge and amazing in Ohio that rivals bigger cons in the midwest. We will also make sure that we always keep that supportive community and personalized experience to remain intact, always, no matter how large we grow. We want every guest to feel as if it is their con and it was meant for them and they couldn't imagine missing it."
The event is on September 25 in Lewis Center Ohio this year
You can find out more info here: https://www.torgevents.com/