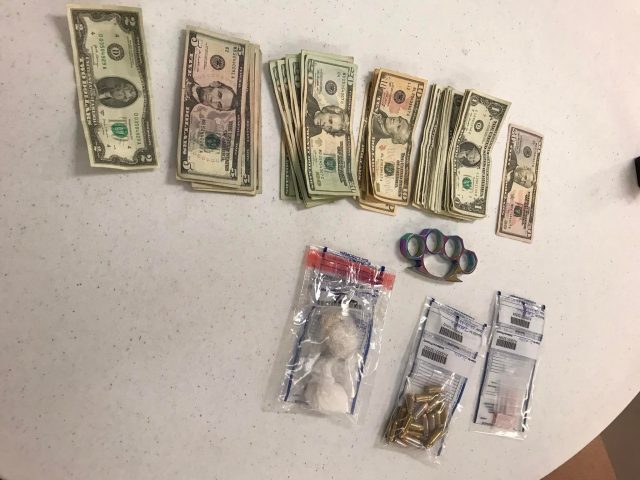 PIKE – Several people were arrested after a man threatened to rob a gas station. That arrested ended with a vehicle and foot chase.
According to Pike county sheriff's office, on February 4, 2022, at 5:26 PM a complaint came into his office from the Latham 1st Stop gas station on State Route 124 in Latham, Ohio. The complaint was that a male subject, identified as 31-year-old Columbus Higgins of Latham, Ohio, was harassing the staff and threatening to rob the store.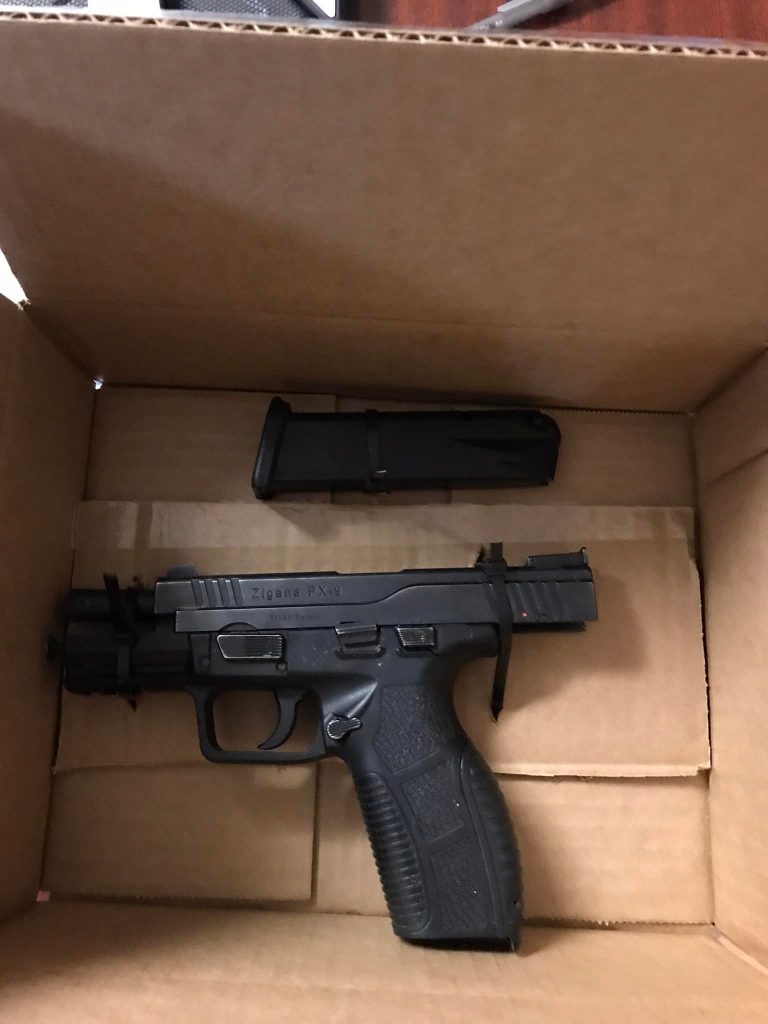 Sheriff Evans and his deputies arrived on the scene Columbus Higgins jumped out of his vehicle dropping a handgun on the ground. Higgins attempted to flee on foot from the Deputies, however, he was quickly apprehended. Higgins was taken into custody on an outstanding warrant for Aggravated Menacing. Higgins will also be charged with Weapons Under Disability, Resisting Arrest, Aggravated Trafficking in Drugs, and Failure to Register as a Sex Offender.
Shortly after that arrest, the vehicle Higgins was in took off away from the police with three people inside. Sheriff Evans and deputies pursued after the vehicle to the 5000 block of Grassyfork Road. There, the suspects abandoned the vehicle on the roadway, where Sheriff Evans pursued after the three suspects on foot. The suspects fled on foot through a creek and up a snow-covered hillside. Where all three suspects were caught.
26-year-old Anna Leeth of Peebles, Ohio, and 28-year-old Cody Flint also of Peebles, Ohio. Leeth will be charged with Wrongful Entrustment. Flint had a warrant for Receiving Stolen Property, Possession of Drugs, and Failure to Comply. 26-year-old Amber Johnson of Bainbridge, Ohio was also arrested on a warrant. A large amount of cash was seized along with drugs and a 9mm handgun.