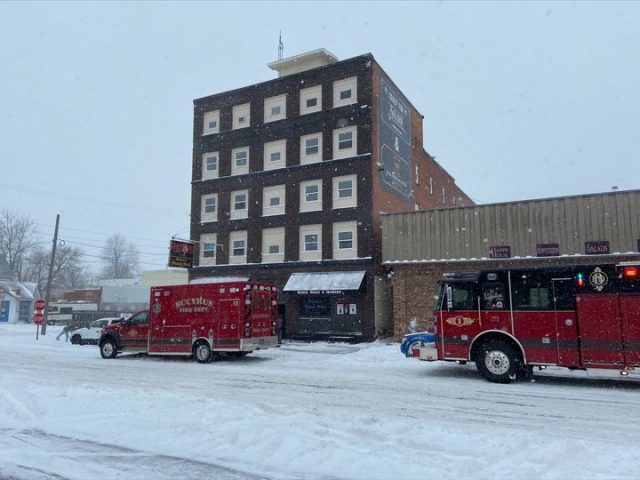 OHIO – A Bucyrus Man attempted to avoid police when he jumped from a 3rd story apartment.
According to Crawford County Sheriffs office on February 3rd, 2022, the Crawford County Sheriff's Office assisted by Bucyrus Police Department, METRICH and Bucyrus Fire Department, conducted a narcotics search warrant at 112 W. Mansfield St. apartment #322 in Bucyrus. (Weaver Hotel).
The search warrant was executed as a result of a several month-long investigation into illegal narcotics being sold out of the apartment.
While gaining entry into the apartment, which is located on the third floor, the target (John Wayne Spears) age 43, jumped out the bedroom window and landed between the Weaver hotel and Dillinger's. Mr. Spears was transported to the Bucyrus Hospital, due to his injures from the fall and was later transported to a Columbus hospital where he's still being treated.
Also located inside the residence was (Amanda Benedict) age 41.While searching the residence deputies located currency, suspected Heroin, Prescription medication and drug paraphernalia.
Criminal charges are pending against Mr. Spears for trafficking in methamphetamines and possession of heroin. Reports will be forwarded to the Crawford County Prosecutor's Office for consideration of charges.
This case is still currently being investigated by the Detectives from the Sheriff's Office.