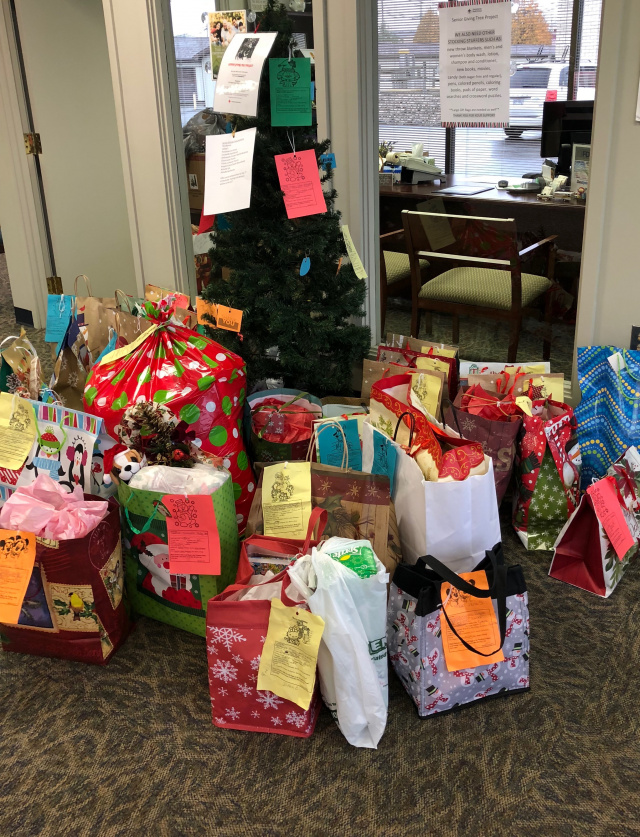 PICKAWAY –Mission Statement

To provide holiday cheer to area seniors in nursing homes with the help of the nursing homes' Activities Directors.  We will accomplish this through the support of the community in Pickaway County.  Any and all donations will remain in Pickaway County to serve our local community.
- Advertisement -
For the last eleven years the American Red Cross in Pickaway County has gone into area nursing homes to gather Christmas Wish Lists and with the help of the community has managed to provide holiday cheer each year to the residents there.  There are 311 seniors in need in 5 different nursing homes in the area.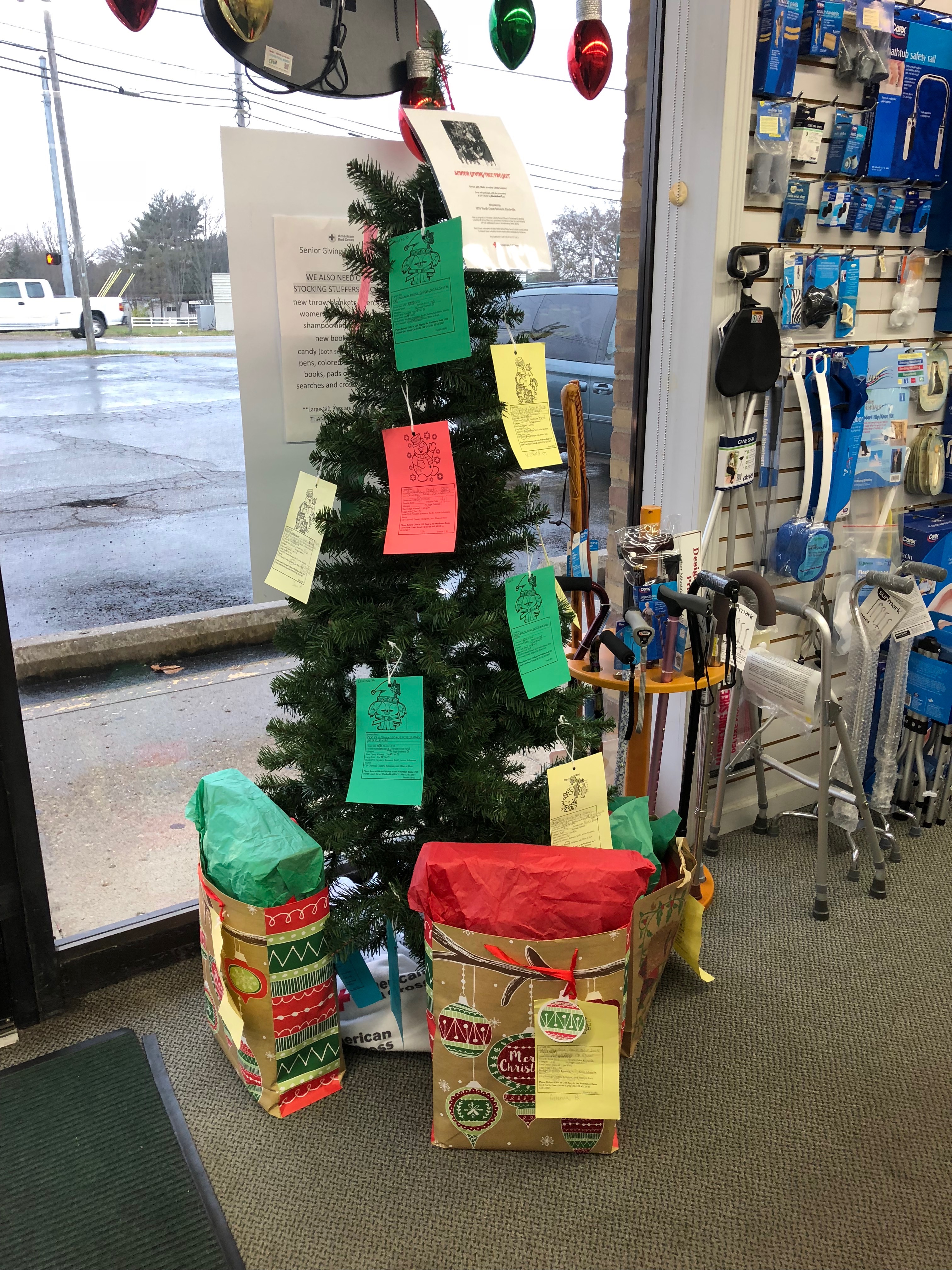 Volunteers go to local nursing homes and gather wish lists from residents.  Mostly on the lists are simple tolietries and self care products, demonstrating the needs of the seniors.  The Red Cross then places Christmas Trees in local area business with these lists for patrons to grab to fulfill the donation.  Then simply drop it off at Wesbanco, 1210 North Court Street, Circleville.
Gift bags are due December 7th.
Ashville IGA, 300 Long Street, Ashville
Crossroads Church, 5679 Tarlton Road, Circleville
Kingston Bank, 5101 S. Union Street, South Bloomfield
Pickaway County Library, 1160 North Court Street, Circleville
Trinity Lutheran Church, 135 East Mound Street, Circleville
Wesbanco, 1210 North Court Street, Circleville
Gibby's Sports Bar, 126 W. Main St., Circleville
Circleville Apothecary, 1200 N. Court Street, Circleville
Ashville Apothecary, 3400 St. Rt. 752, Ashville
Orthopedic and Sports Medicine Center, 130 Morris Road, Circleville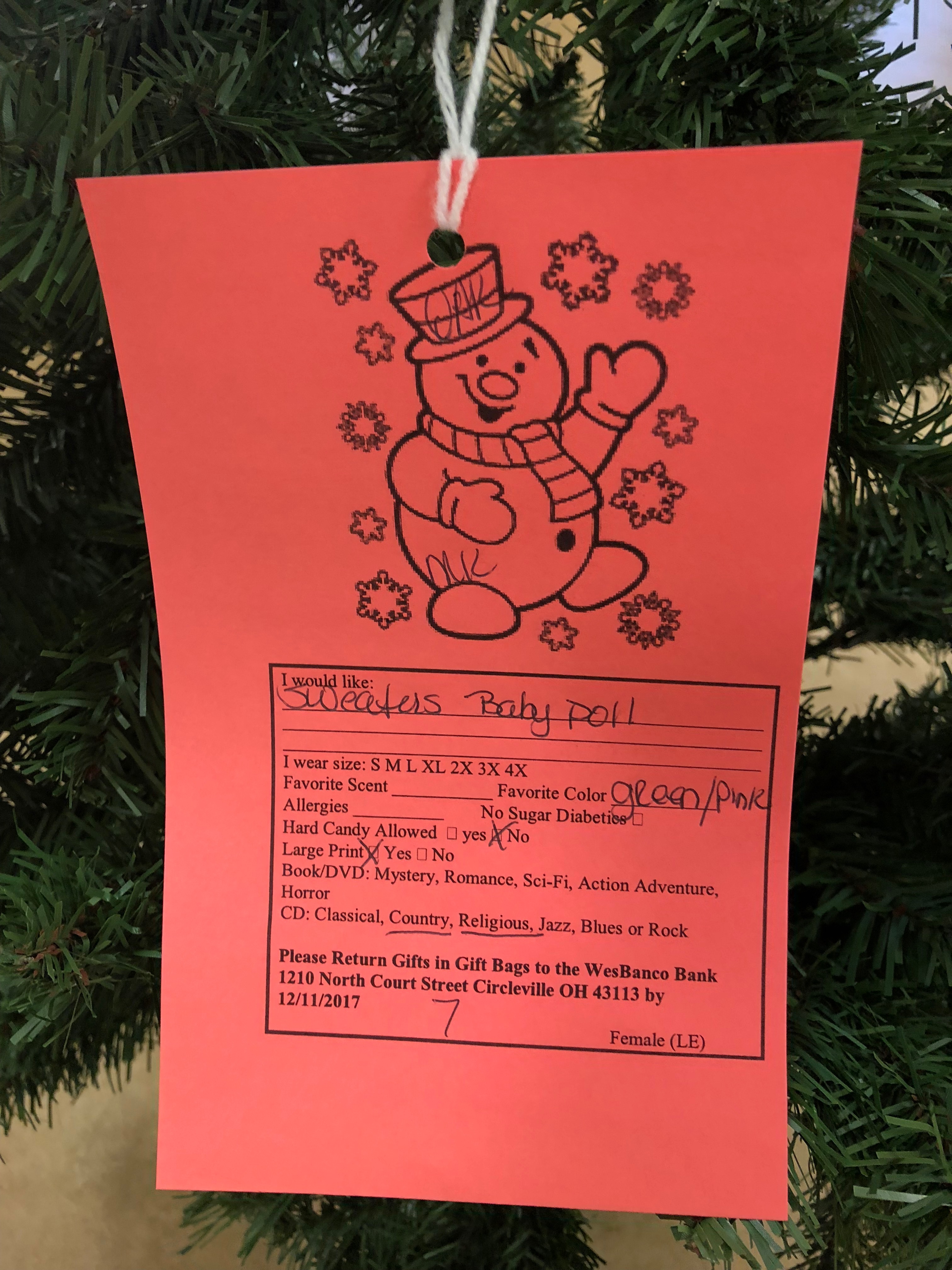 Chambers and Rhodes also wants to let people know that there are still lists available to be fulfilled, you can obtain these lists at the locations mentioned above.
You can also call the American Red Cross at 740-349-9442 with any questions.