AMANDA – According to witnesses a man operating reckless by passing several cars at a time on a two lane road caused a head on collision.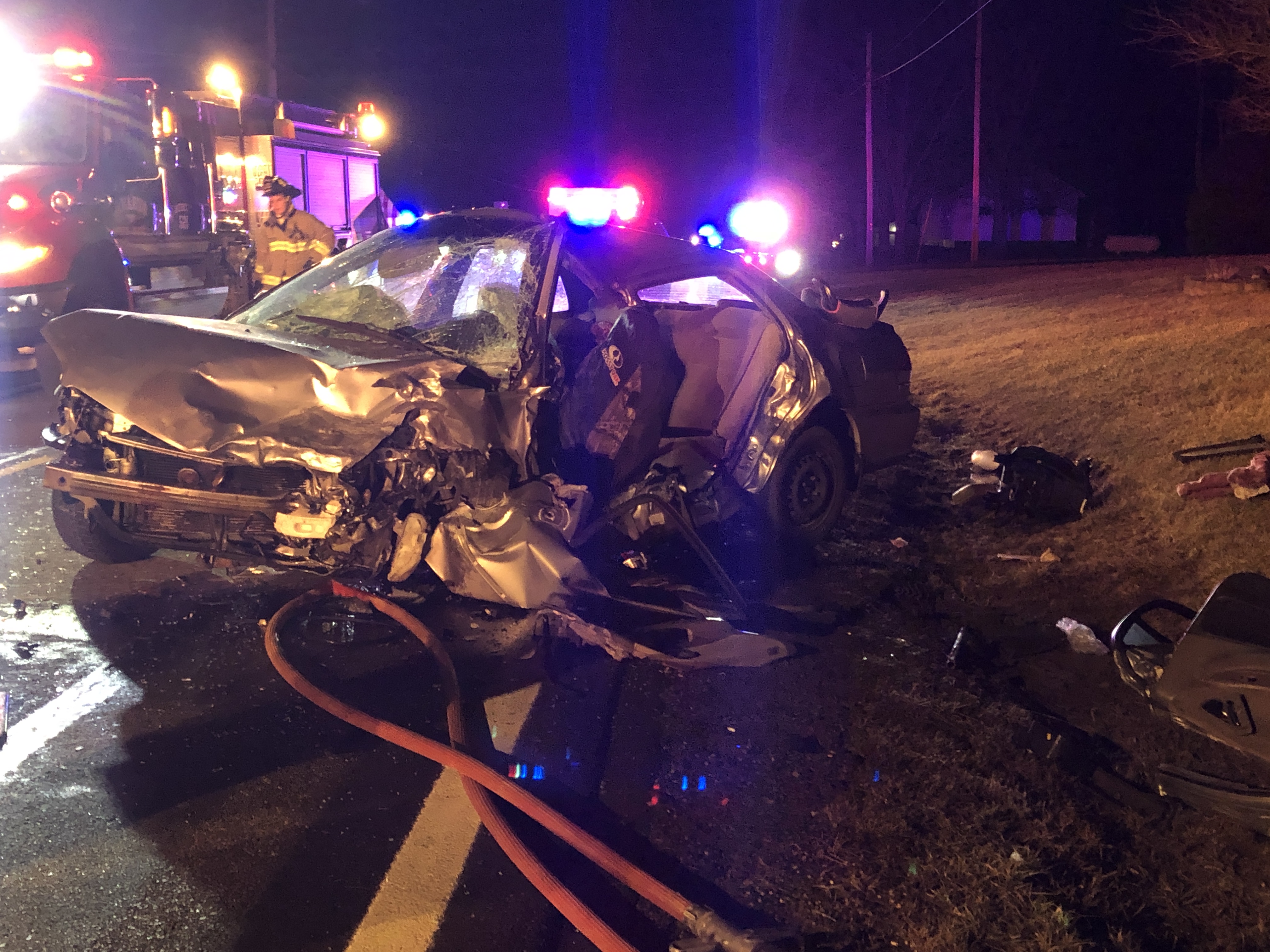 An accident occurred around 6:30pm, just past the intersection of Bowers Road on 159 Chillicothe-Lancaster Rd SW.  911 was immediately called by witnesses that said, "I just knew he was going to wreck, he was passing everyone at a high rate of speed weaving in and out of the oncoming lane and there were dozens of cars in a row. When he hit the other car it was like something out of a movie."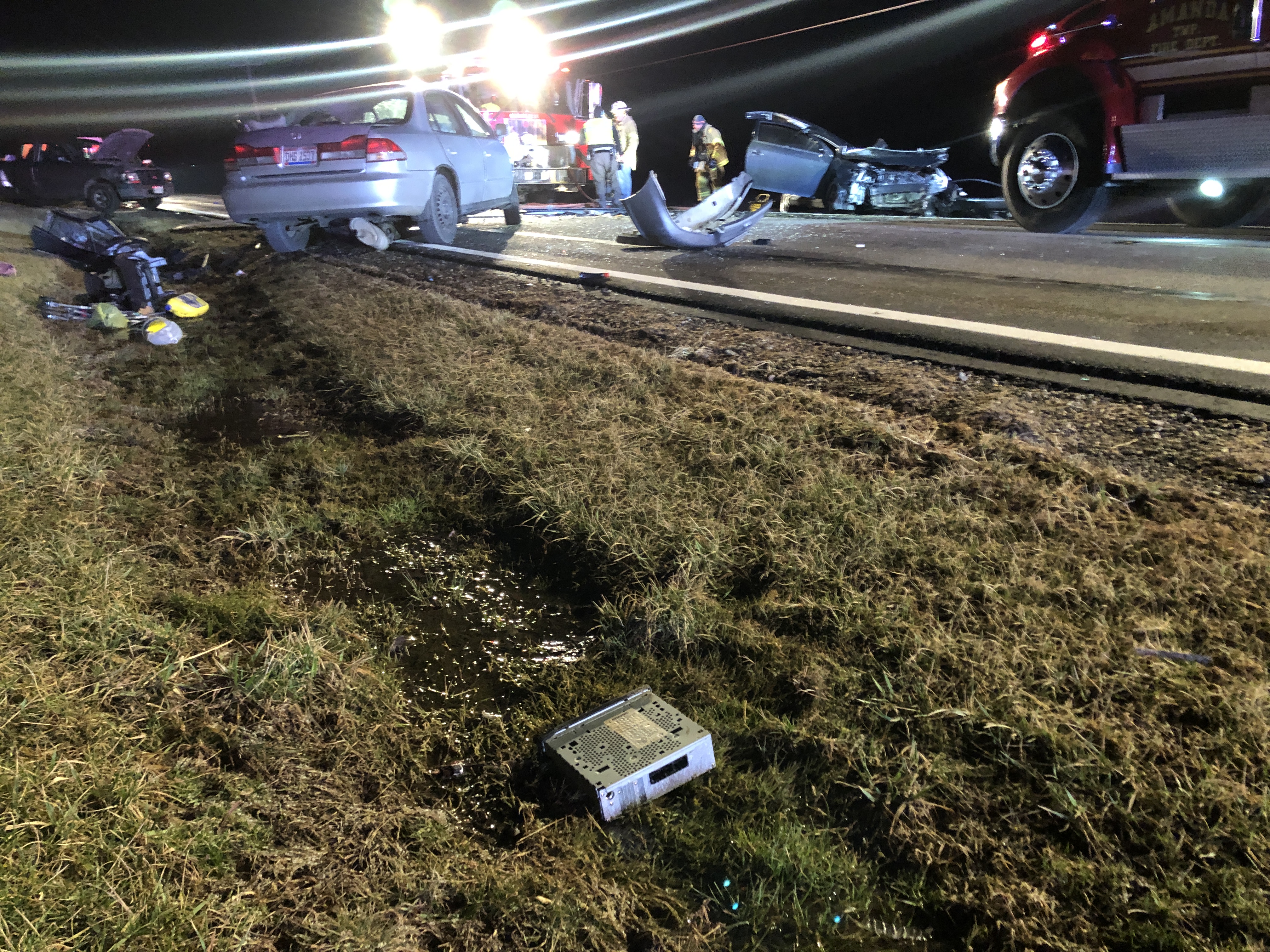 According to Ohio State Highway Patrol, the single occupant Silver Honda Accord was heading Northbound on Chillicothe-Lancaster Rd SW when he struck the Black Scion tC head-on while passing.  This caused 3 out of 4 people to be entrapped inside both vehicles, and helicopter support teams were contacted for immediate transportation to critical hospitals.  Air Evac responded the other air transports did not because of weather conditions.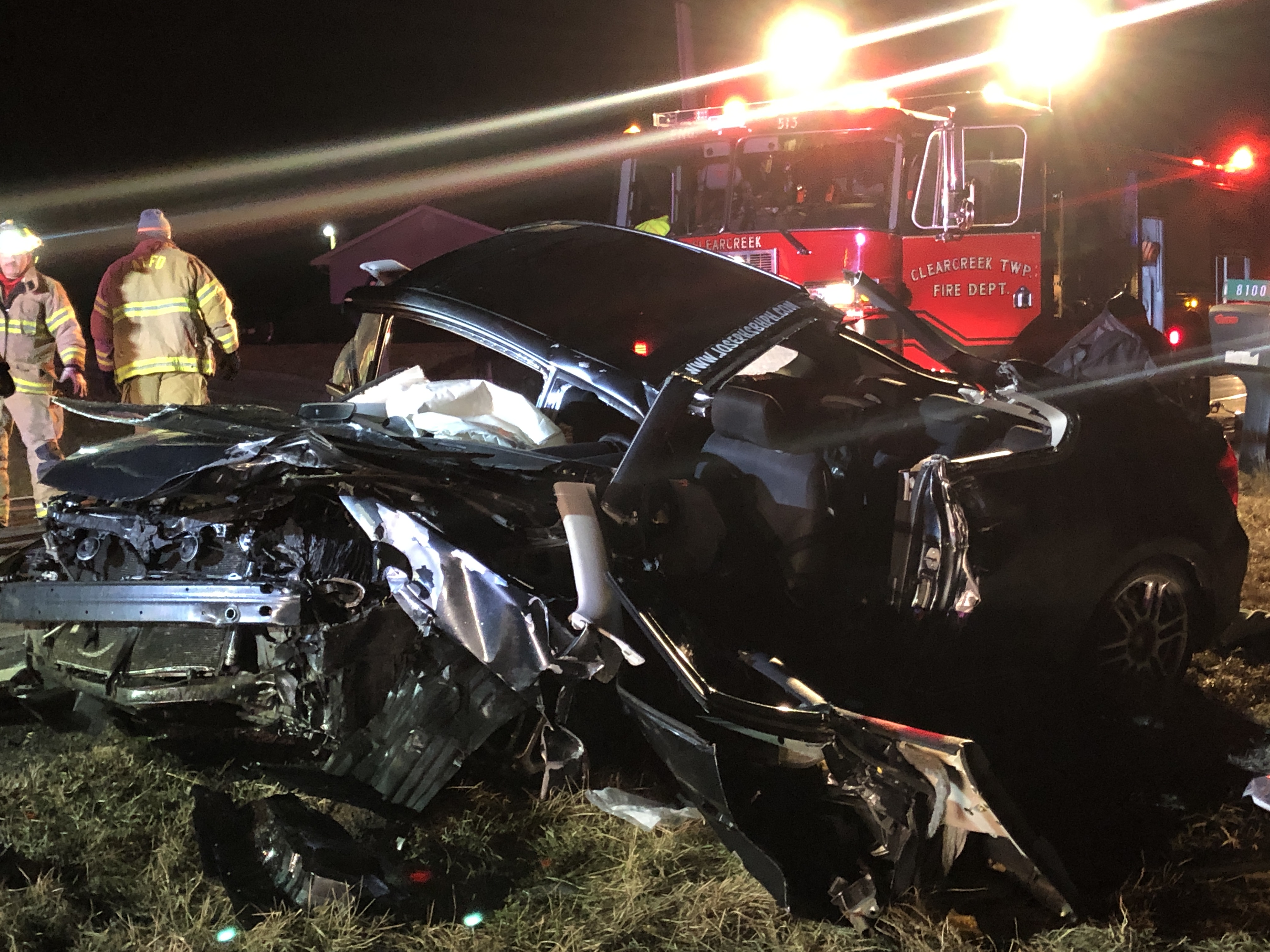 The driver of the at-fault vehicle (Silver Accord) was critically injured and was airlifted to Grant Hosptial.  The driver of the Scion was also severely injured and transported to Fairfield Medical Center by Ambulance.  Two other occupants of the Scion were injured and transported to Mt Carmel East.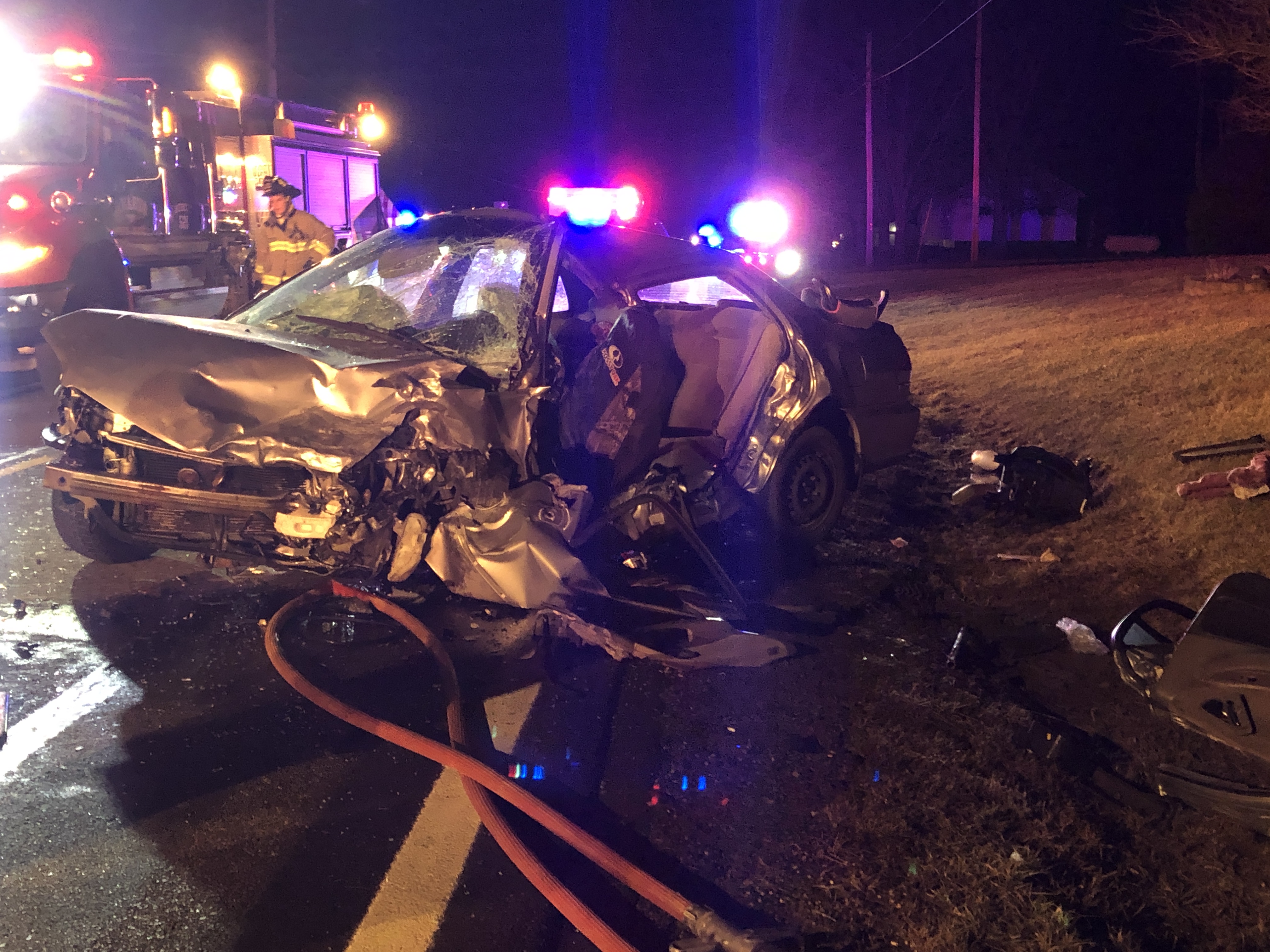 According to Police all were wearing seatbelts.  Air evac 101, Ohio State Highway Patrol, Fairfield Sheriff, Amanda Fire, Clear-creek Township, Tarlton, Salt Creek, and Hocking Township responded to the accident.  159 was shut down in the area for about two hours while police investigated and fire cleaned up the wreckage.