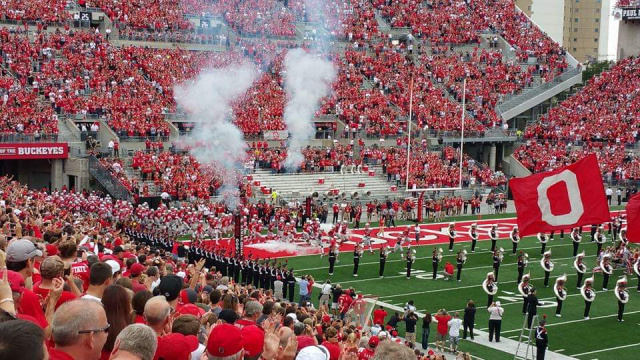 Alright folks, with only 32 days until kickoff, there are a lot of unknowns with the 2019 team.
The biggest unknown is the new head coach, Ryan Day. Sure, he's probably got one of the best offensive minds to ever bless The Shoe but will he have what it takes to be a successful head coach for more than 3 games? Time will tell..
I'm going out on a limb here but in my opinion, the 2nd biggest unknown has to be the quarterback position. A Georgia transfer, the #1 dual threat quarterback in the 2018 class, Justin Fields is sure to be the starter but we don't have a lot of statistics to solidify our feelings about him. He did play a limited amount of games as a true freshman at Georgia, so he's not exactly brand new but those were cleanup games.
The 3rd and final unknown, has to be all the new assistant coaches. Head coach Ryan Day snuck into enemy territory and plucked two great defensive coaches from that team up North. Greg Mattison, who will be the co defensive coordinator and Al Washington is the linebackers coach. The Buckeyes also snagged a defensive coach from the NFL and the San Francisco 49'ers, Jeff Hafley who will be the co defensive coordinator and secondary coach. Larry Johnson returns with a promotion to the associate head coach and defensive line. Which I'm very happy with all those choices and excited to see what they are bringing with them.
On the offensive side of coaching, coach Day was able to retain Brian Hartline as the wide receivers coach, running backs coach Tony Alford and Kevin Wilson the offensive coordinator. A huge addition, the new quarterback coach Mike Yurcich, who was the offensive coordinator at Oklahoma State who hails from Ohio.
If you've enjoyed this little catch up article, drop me a comment on the Facebook post letting me know and I'll get started on a more in depth article for you all. O-H !
GO BUCKS !!!!