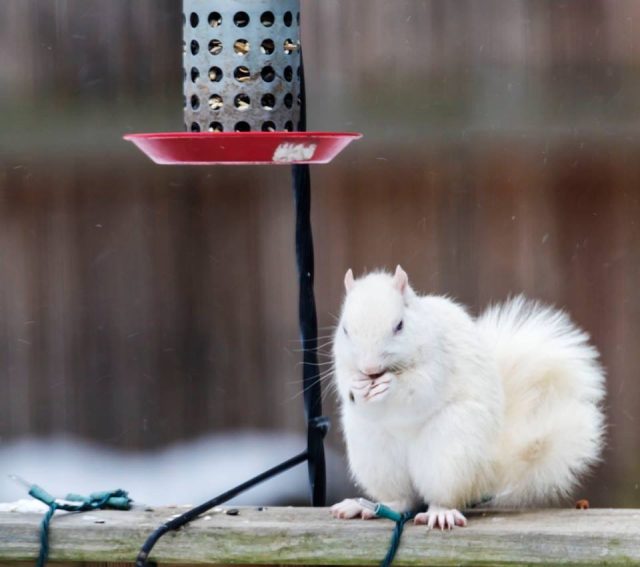 GROVEPORT –  Yes I called it a white squirrel, not an albino squirrel and there's a difference.  Scientists have discovered there is a rare gene in the Eastern Grey Squirrel that in rare cases shows itself with a pure white coat.  Rare to see because not only is the trait ultra-rare but, as you can imagine predators can see a bright white squirrel a lot easier than a grey.

"I first noticed him in late spring or early summer. He must have migrated here from another neighborhood. At first, the other squirrels chased him away from my yard or he would run away when other squirrels would run the fence toward him. However, they grew accustomed to him and they all seem able to share the various food sources in our and neighboring yards. I think that he now shares a nest with the group in the neighbor's tree," said Susan Lutz.
So what's the difference between a white squirrel and an albino squirrel?  Albinos lack pigment in the eyes and skin also.  So if you were looking at an albino squirrel it would have pink eyes.  Where Albinism is a disease this has been identified as just a rare genetic trait in these squirrels. Below is a picture of an albino Squirrel.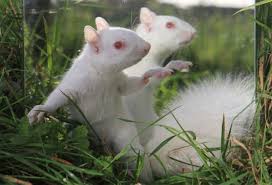 In some areas where the white squirrel has survived for multiple generations you actually see this rare trait passed on more frequently. With two reports in the area one in Groveport and one in New Albany, white squirrels may be here to stay in our area. As they successfully breed the population of these white squirrels can possibly grow.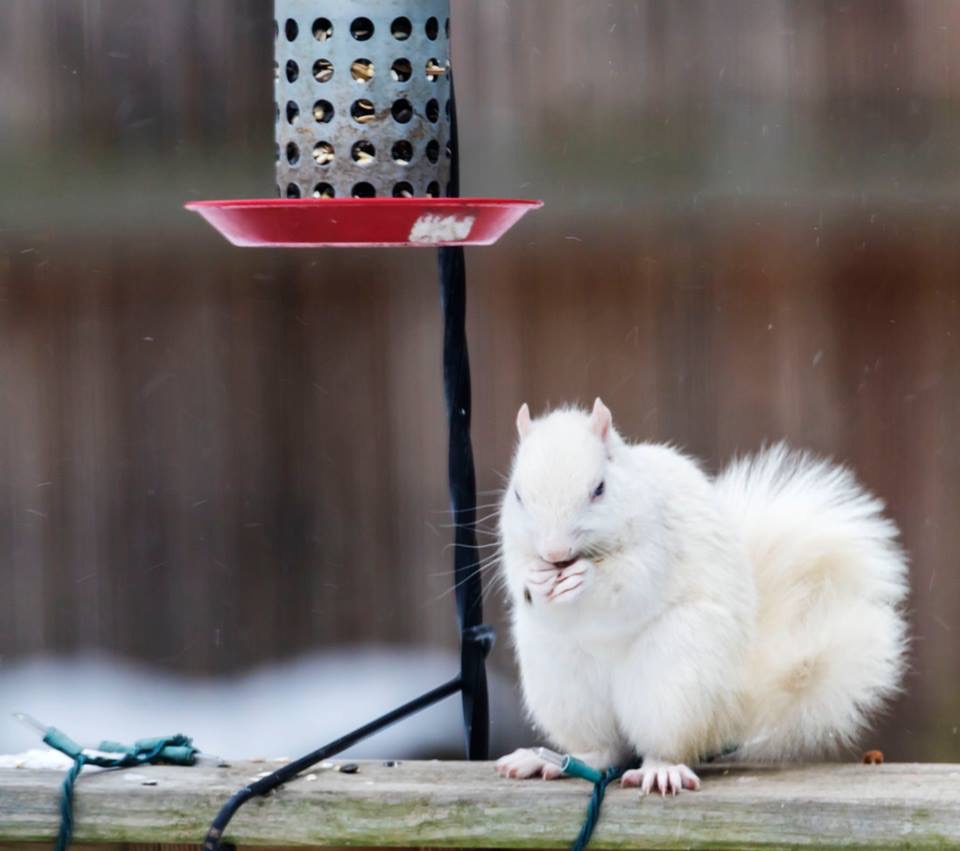 An amazing resource for this phenomenon located here:
Thanks for the reports and photos given to me by bird and amateur photographer enthusiast: Susan M. Lutz