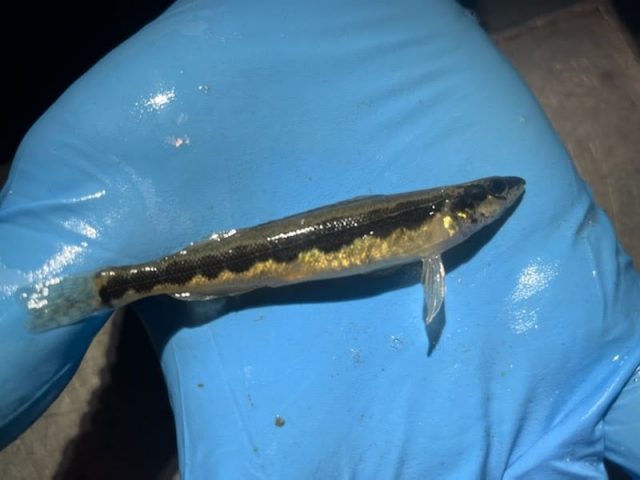 OHIO – Wildlife experts are jumping for joy after finding not one but a pair that hasn't been seen in the state for almost a hundred years.
Longhead darters are a native species to Ohio but haven't been seen since seven were caught in 1939 by Milton B. Trautman.
These darters are usually found in fast-moving streams and rivers, typically found in pools and around boulders and rocks. Can be an elusive fish to find.
A team of researchers from the Stream and River Ecology (STRIVE) Lab at The Ohio State University has been working since 2016 to reintroduce fish like the Longhead Darter to rivers where they were historically. The group has been moving fish from high concentrations and into Ohio to where they were historically found. Now they are finding the fruits of their labor