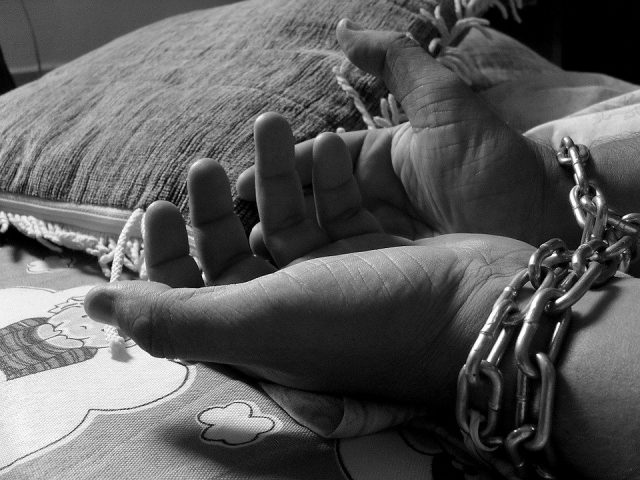 Two local non-profits have joined forces to increase awareness about human trafficking in Pickaway County.

The Pickaway County Human Trafficking Coalition is selling raffle tickets for a beautiful lap quilt. ArtsaRound is displaying the quilt and selling the tickets for the month of October at the ArtsaRound Gallery, 135 W. Main Street, Circleville.
"ArtsaRound is pleased to display the art of quilting while helping raise awareness about the crime of human trafficking," says J.P. Pennell, Gallery Director for ArtsaRound.
The blue and white lap quilt measures approximately 3 feet by 4.5 feet and was donated by members of a local quilting group. The color blue is internationally symbolic of human trafficking awareness and is worn on January 11, National Human Trafficking Awareness Day.
Tickets are $1 each or $5 for six tickets. The drawing will be held Nov. 19, 2021.

All raffle proceeds will benefit the Pickaway County Human Trafficking Coalition, which works to assist survivors and those at risk for exploitation. Victims of human trafficking are coerced for labor, services or commercial sex. The local coalition provides survivor bags for local law enforcement and healthcare providers. The coalition has also sponsored a local billboard on US 23.
The ArtsaRound Gallery is open on Fridays from 4-7PM; Saturdays from 10AM to 6PM; and Sundays 1PM to 4PM.
The National Human Trafficking Hotline is 1-888-373-7888. It is confidential and available 24/7.