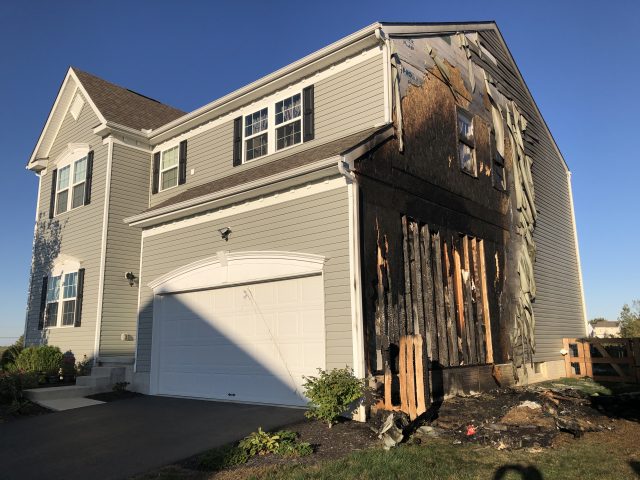 SOUTH BLOOMFIELD – Around 4 pm a call came into Pickaway County 911 of a report of fire at a home located at 284 Karst Dr. off 316 in South Bloomfield. The report was followed by more 911 calls saying they are hearing explosions in the same location.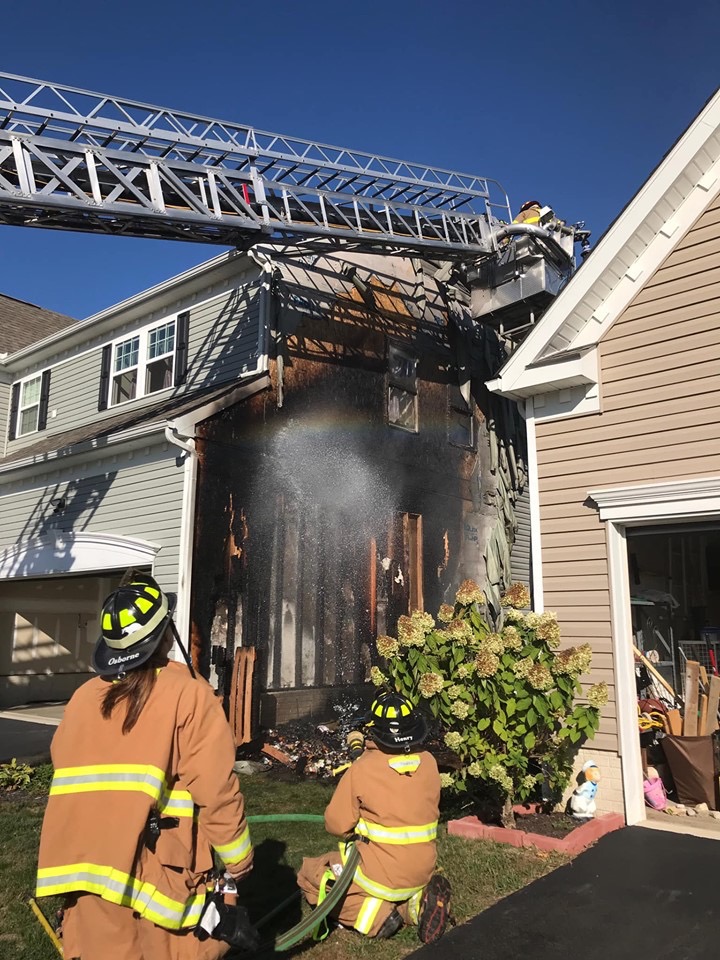 Harrison Fire Responded with mutual aid from, Scioto Township, Circleville FD, and Pickaway Township FD. When Fire departments arrived the right side of the home was fully engulfed and was threatening to catch the neighbors home on fire.

The fire departments quickly worked to knock the fire down and control the spread of the fire. A ladder truck was used to check both buildings for fire after the fire was controlled.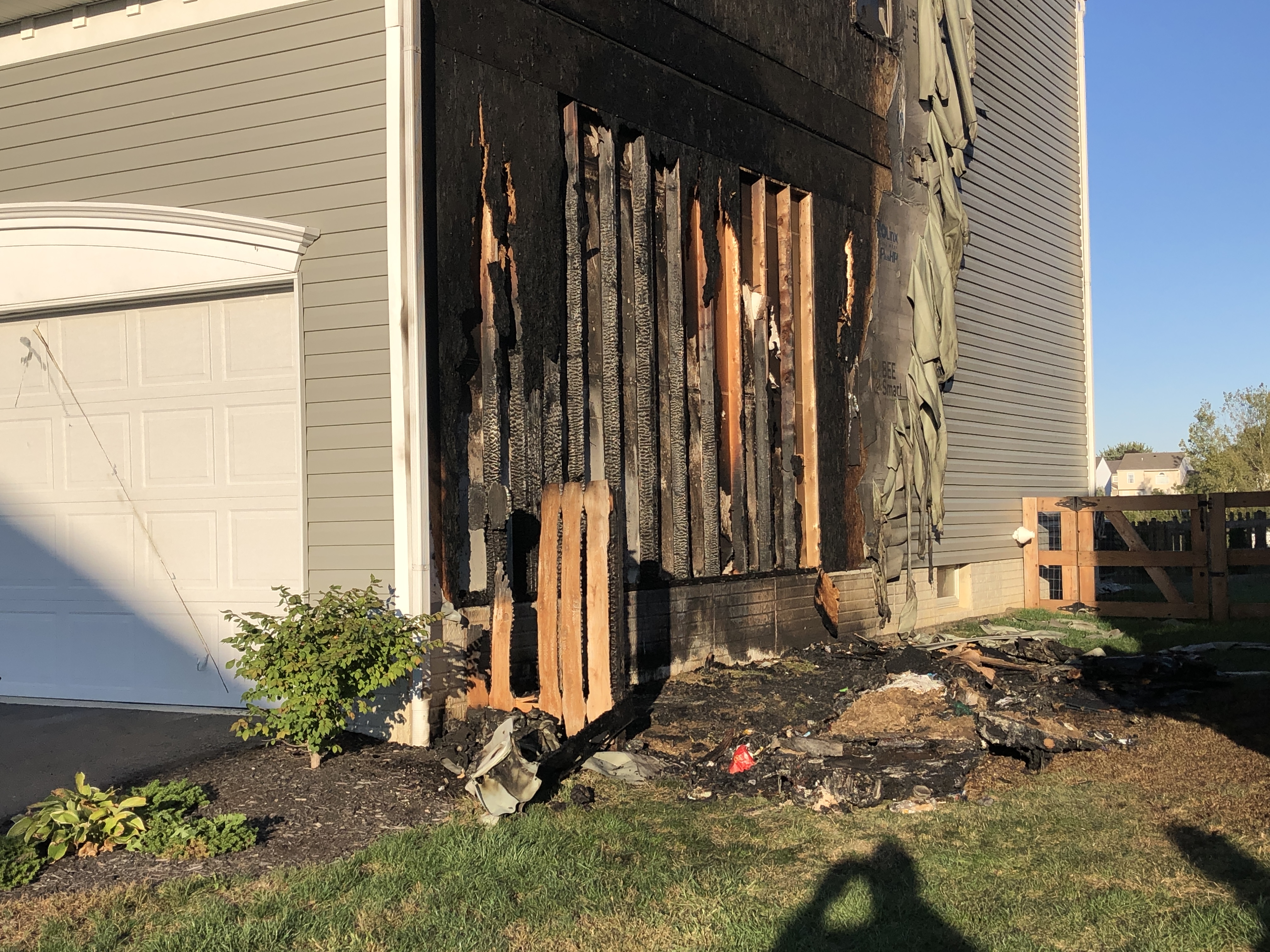 One of the neighbors told me that the people who owned the home recently moved out and it was on contract for sale.
According to police on scene the previous owners of the property had moved to Florida and have been gone for a little while.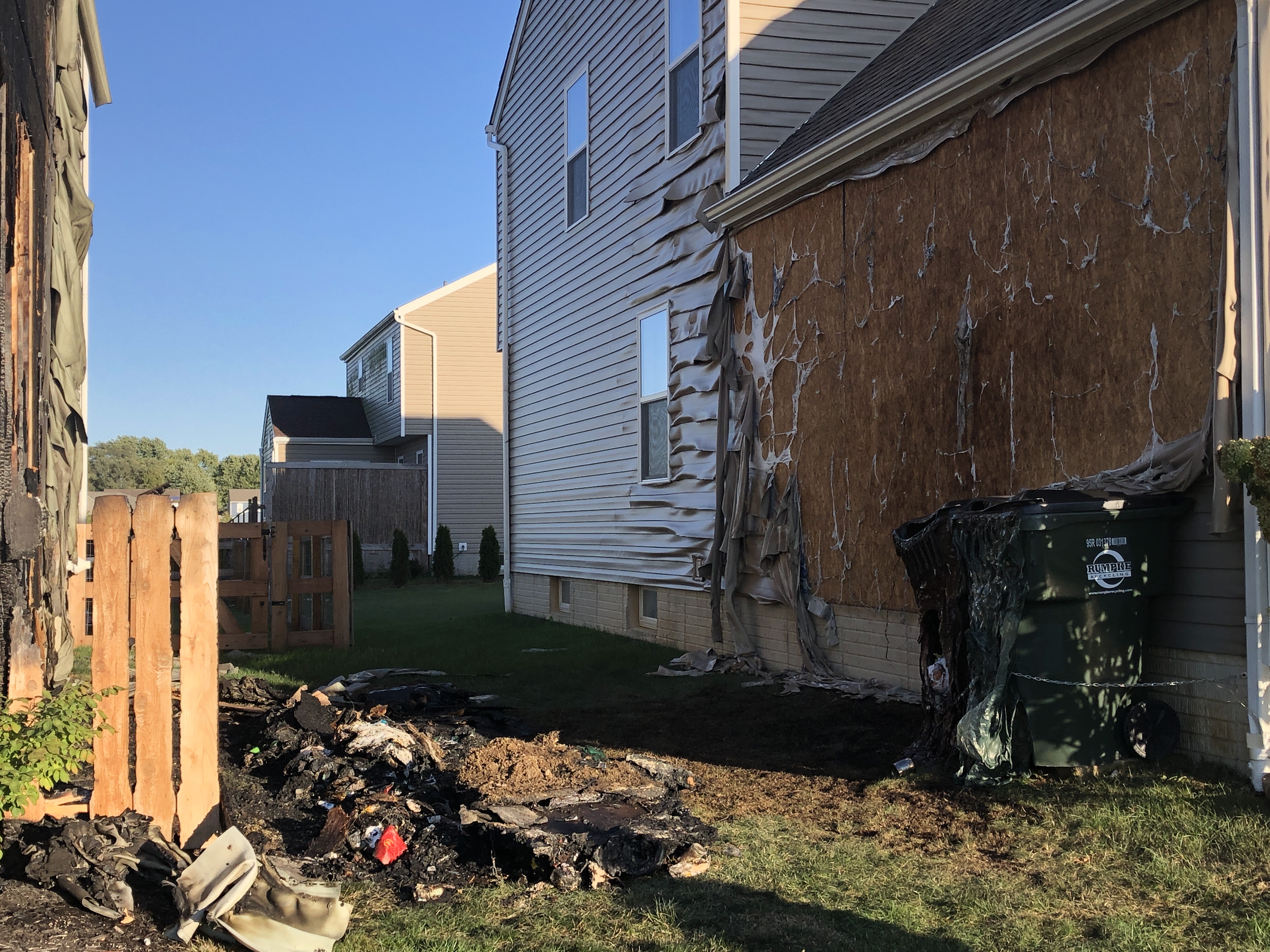 Harrison Fire said that the fire was contained to the right side wall only and most of the house had only some smoke damage. The neighbors house suffered siding damage and some mild burning of the sheathing only.
The neighbor said that the fire was in the vicinity of a small fence wall where the garbage cans were stored and that could have been the possible cause for the fire and explosions when she pointed out several paint cans that were exploded on the ground.
Fire inspector said that the incident is still under investagtion on the cause.