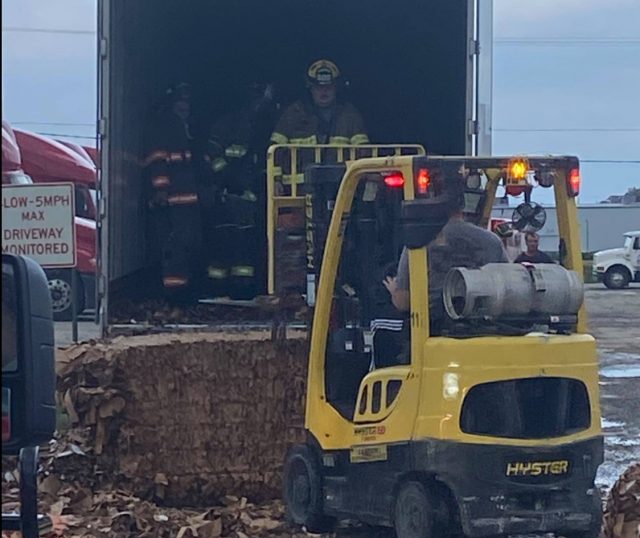 PICKAWAY- Contents of a semi-trailer caught fire this morning at the Georgia Pacific plant on Ownes road this morning, and due to fast work from the local fire departments, the trailer and equipment were saved.
Around 6 am this morning Pickaway Township fire was dispatched to 2850 Owens Rd for the report of a semi-trailer that was on fire. When crews arrived on the scene they found smoke billowing out of the back of a trailer that was hooked to a yard truck in the parking lot.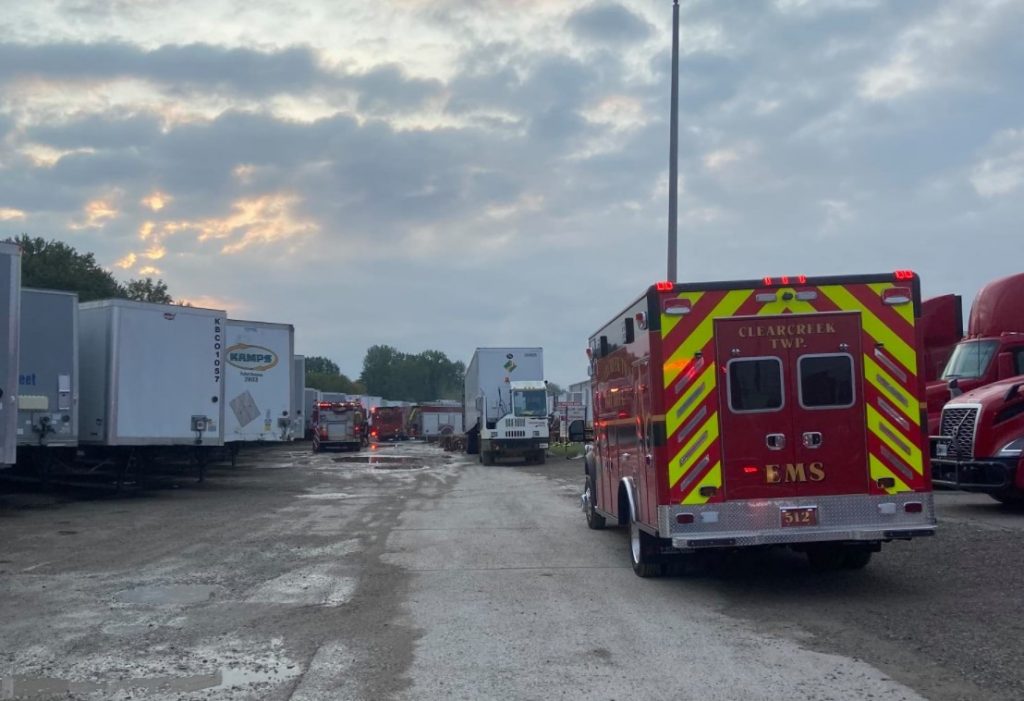 Fire crews found that inside the trailer contained cardboard bails that contained 45,000 lbs blocked down into 30, 1,500 lb pallets. Fire suppression efforts were initiated and according to the fire department, the fire was contained at 8 am. Instead of cutting into the side of the brand new trailer, which was still in good shape, fire department helped unload the damaged cardboard and saved the trailer and yard truck.
Mutual aid was called in to help perform the fire suppression and removal of the damaged cardboard. Circleville Fire, Saltcreek-Tarlton Fire, Clearcreek Township Fire, Green Township Fire, Box 65 – Rehab, Pickaway County Sheriffs Office, Scioto Valley Towing