PATASKALA – Night shift officers successfully captured a male with a stolen vehicle, inside the vehicle they found a plethora of drugs and guns.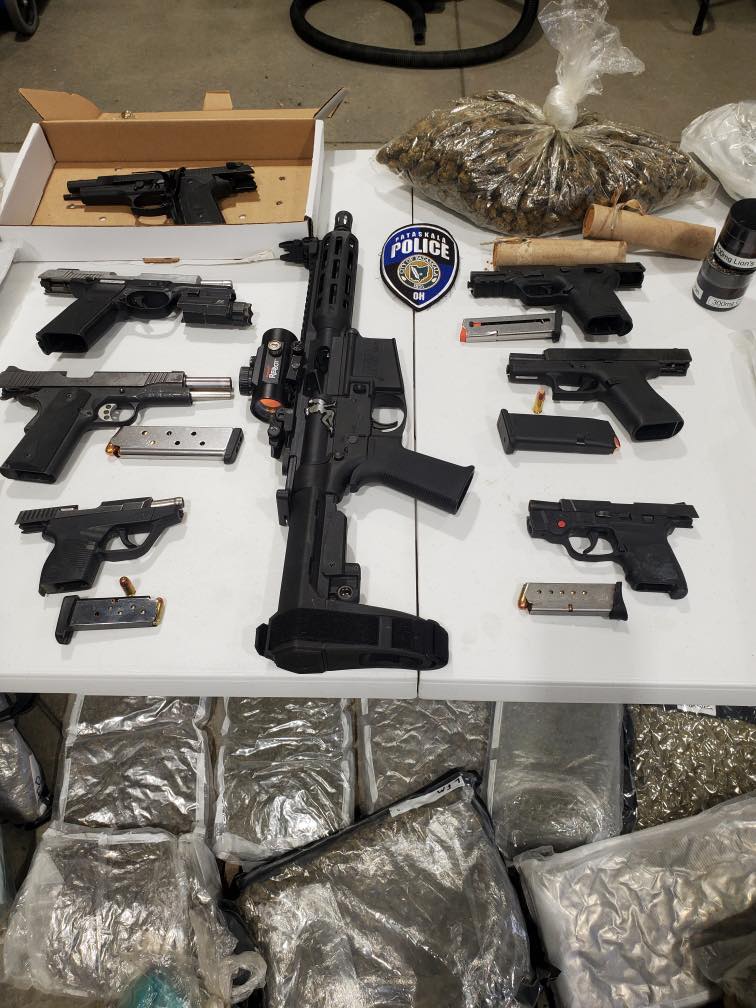 According to the Pataskala police department, on December 29th, 2021, a high-speed chase entered their location and they were dispatched to help with the investigation. During that investigation police located a large number of pills, suspected fentanyl, and suspected cocaine.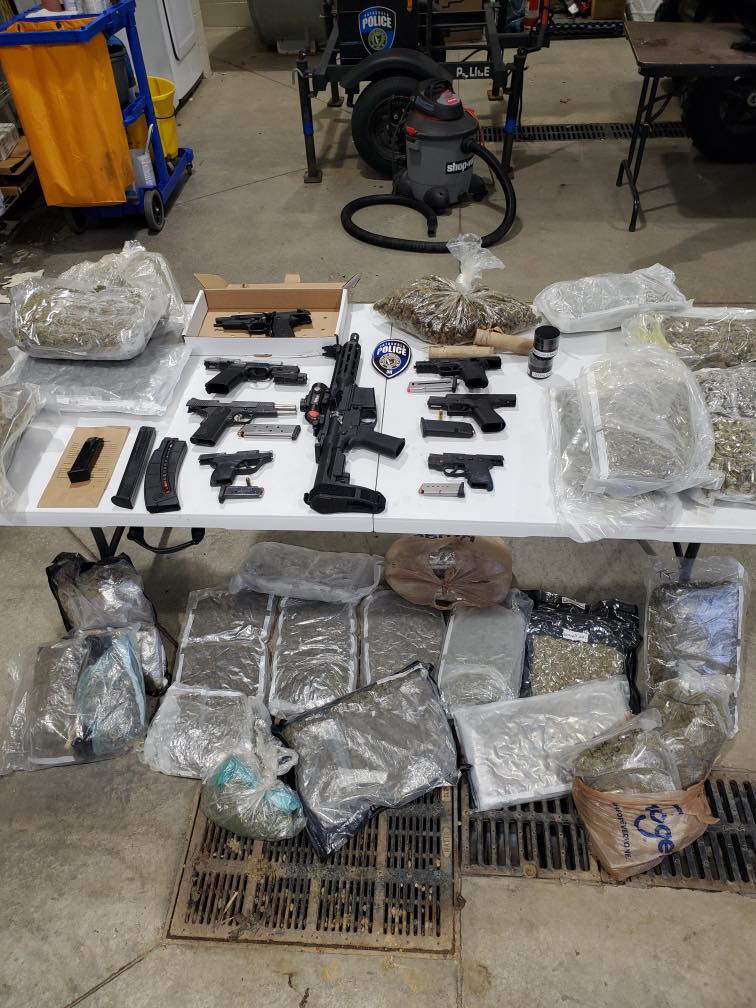 This led to a search warrant where the guns and vegetation were seized below. The bags of pills, fentanyl, and cocaine were covered in a white powder that appeared to have busted open from another one of the bags. This started another situation trying to limit any exposure of potentially deadly drugs into the skin, lungs of officers those items were covered immediately and placed into evidence.
The investigation is still pending and additional charges are to be filed.