USA – Being from a town that celebrates all things pumpkin, what do you think of a limited edition Spam Pumpkin Spice?
According to the spam website, "Hints of cinnamon, clove, allspice and nutmeg give this new, limited edition variety a subtle sweetness. Fry it up with waffles, hash or eggs to make the perfect breakfast or brunch pairing. You'll be so in love with this flavor, you might start calling it pumpkin."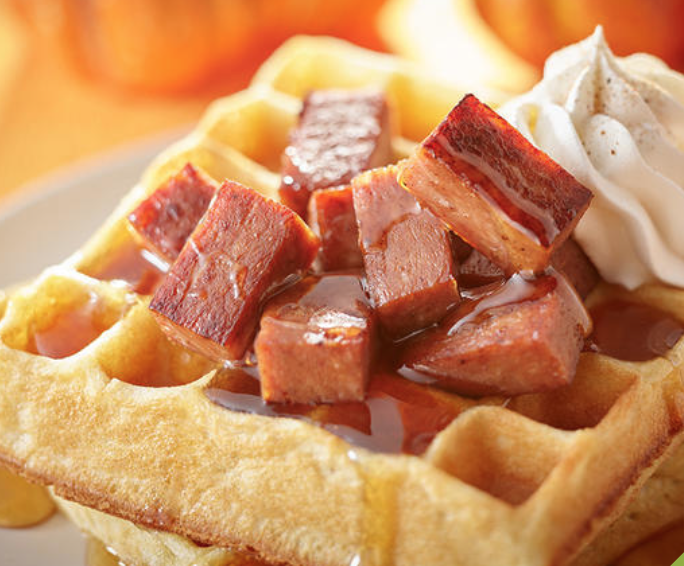 Whats in Pumpkin spam? According to the label its,Pork with Ham, Sugar, Water, Salt, Modified Potato Starch, Spices, Sodium Nitrite.
Spam also gives recipes on how to enjoy the pumpkin spice spam, including one on top of waffles with syrup and whip topping. To check out the recipes click here: https://www.spam.com/varieties/pumpkin-spice