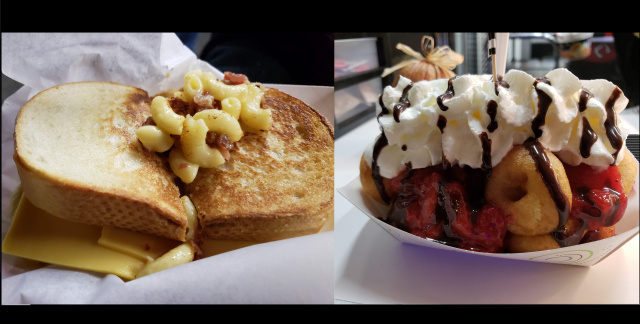 We're back! Can you believe it's Pumpkin Show time again? Bring on all the deep fried, gooey, sugar coated calorie – abominations our hearts and stomachs so desire. I will be happily leading you on a fattening trail of some of the most tempting and decadent indulgences you can find at Pumpkin Show this year. So take my hand (and maybe loosen your belt) and here we go!
Grilled Mac Stack With Bacon – New Hope Christian Academy Booth (South Court St., Right side of street facing south)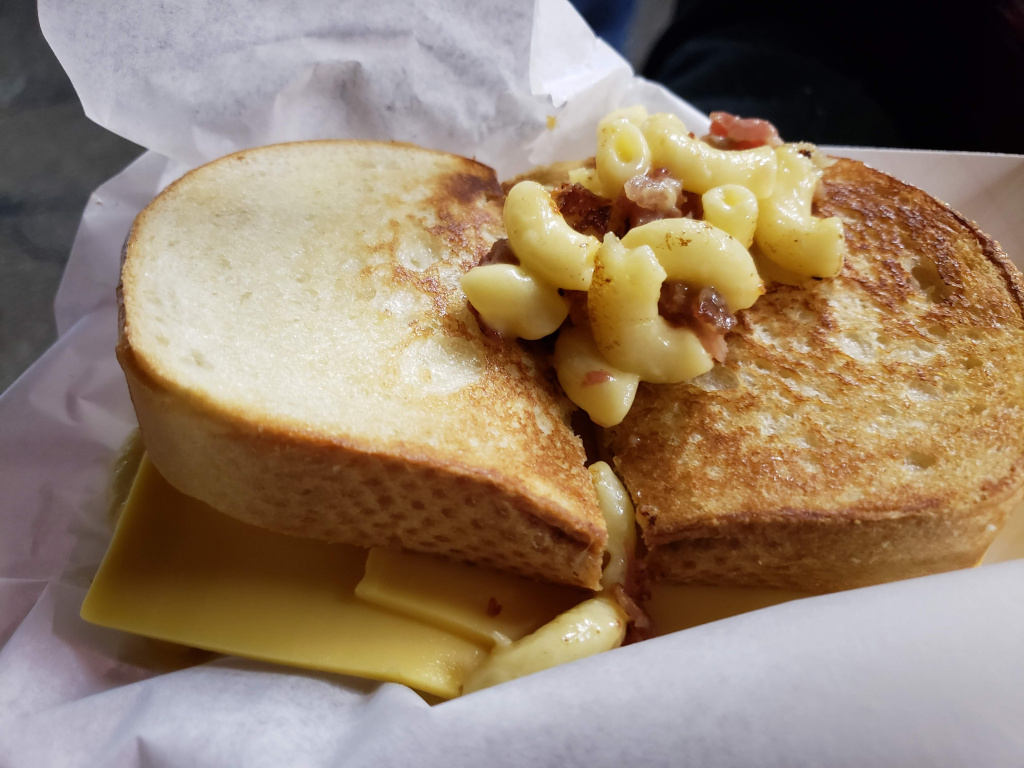 This incredible sandwich was epic enough to be featured on Carnival Eats, and it's easy to see – and taste – why. It's a well established fact that carbs are one of life's greatest delights, so the more of them the merrier. Smother them with cheese and it's euphoria. And then add bacon? The game is forever changed.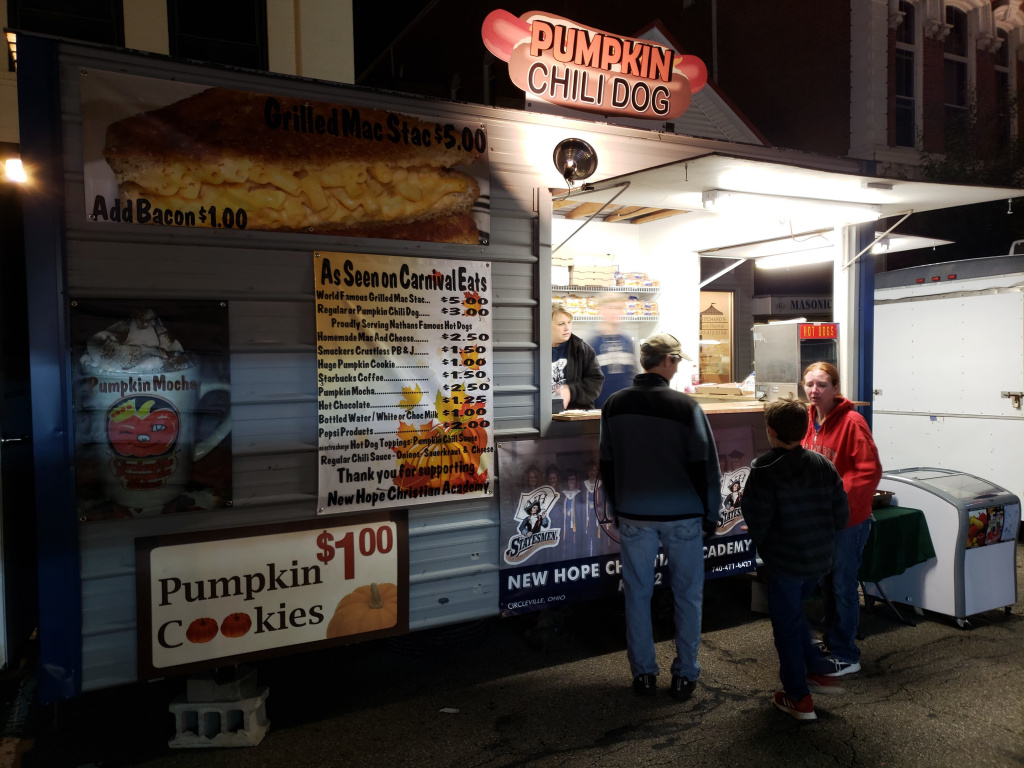 I can't fathom a better start to a sandwich than thick, grilled sourdough bread – that takes any grilled cheese to the next level. There's a generous heaping portion of our star ingredient: creamy, indulgent mac n cheese. Two more slices of melty cheese add an extra helping of yumminess, and salty, crispy bacon is a cherry on top of this sandwich masterpiece.
Corndog With Pumpkin Sauce – Corndog booth(South Courth St, Left side of street facing south)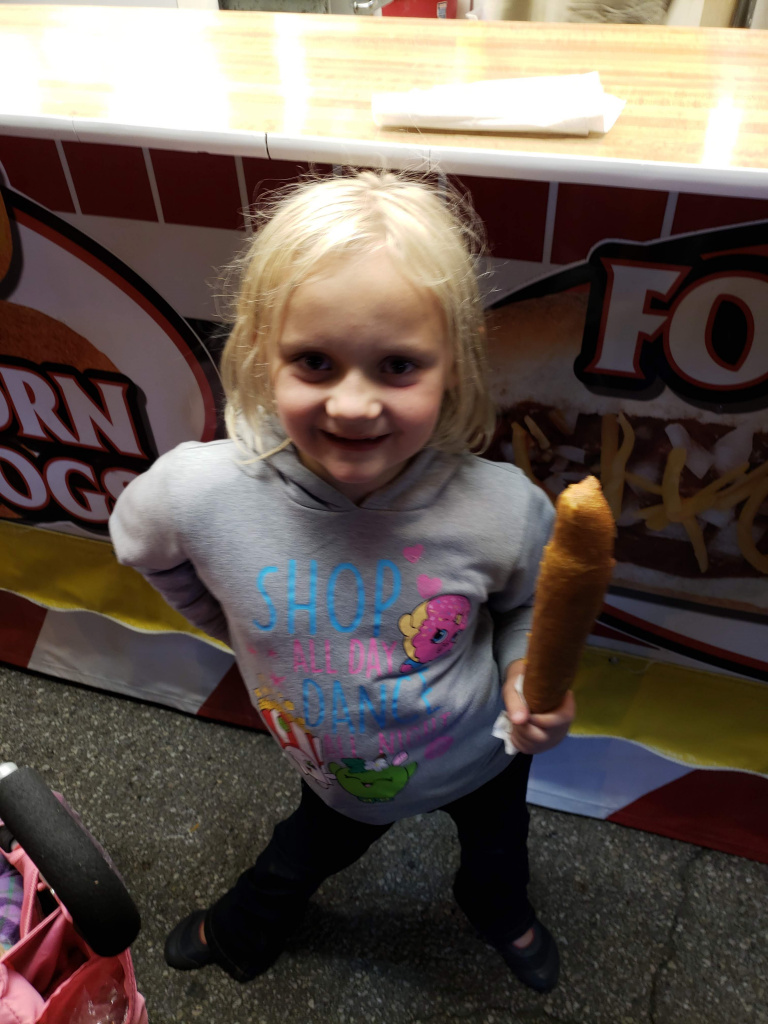 If you aren't a Circleville native, the thought of slathering every food imaginable in a pumpkin sauce might sound like a odd idea. But if you frequent our Pumpkin Show, you know we pumpkin-ize every eatable item we can. And for very delicious reasons.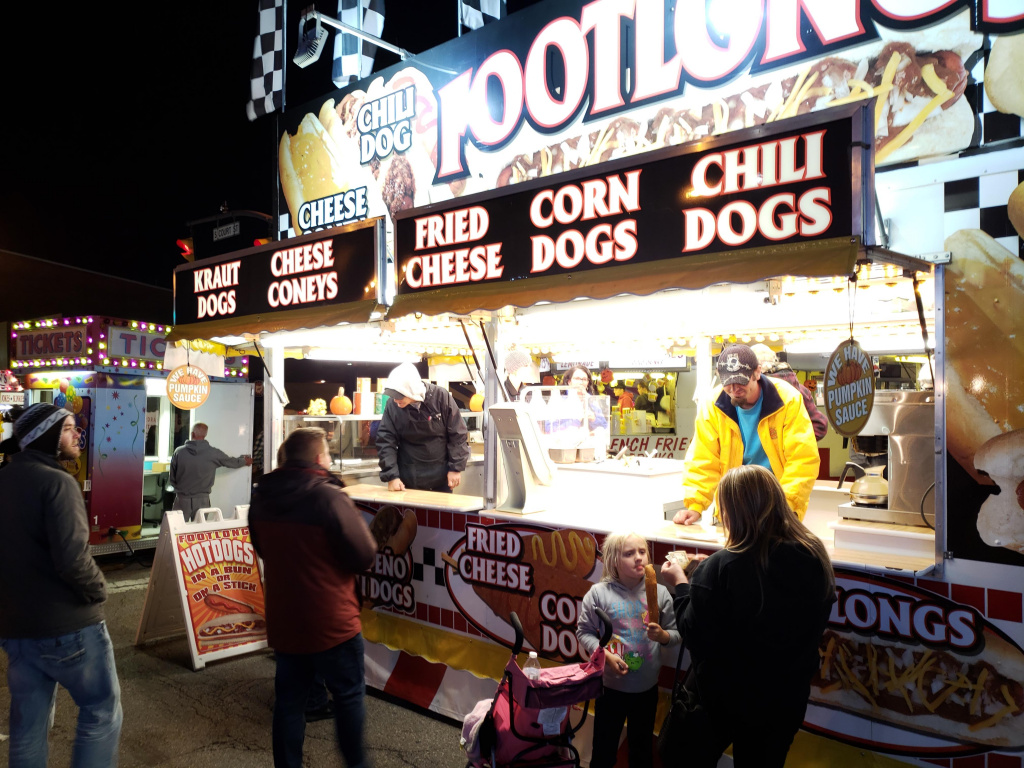 This booth has exceptionally excellent corn dogs with just the right crispy fried texture on their cornbread coating. They even offer footlong size, which I opted for, of course! The pumpkin sauce is sweet and lightly spicy, and makes an incredibly tasty flavor combination of sweet and salty. Give it a try!
Strawberry Mountain – Strawberry Mountain Donut Booth (Scioto Street, right side of street facing south)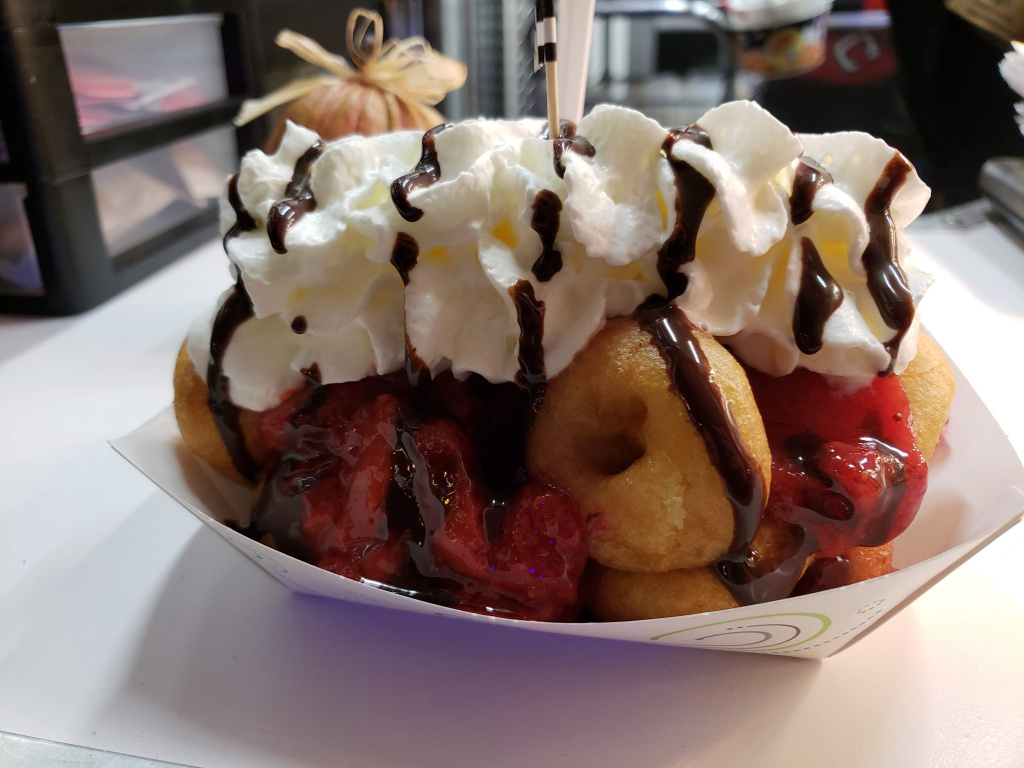 Originally I stopped by for the donut sundae (yes, donuts and ice cream, you need that in your life) but ended up trying their signature creation, the Strawberry Mountain.
Their donuts are warm, fresh, and oh so delicious. This particular dish has a flavorful strawberry topping, a pile of whipped cream, and a drizzle of chocolate sauce. It's like digging in to the most amazing strawberry shortcake you have ever tried!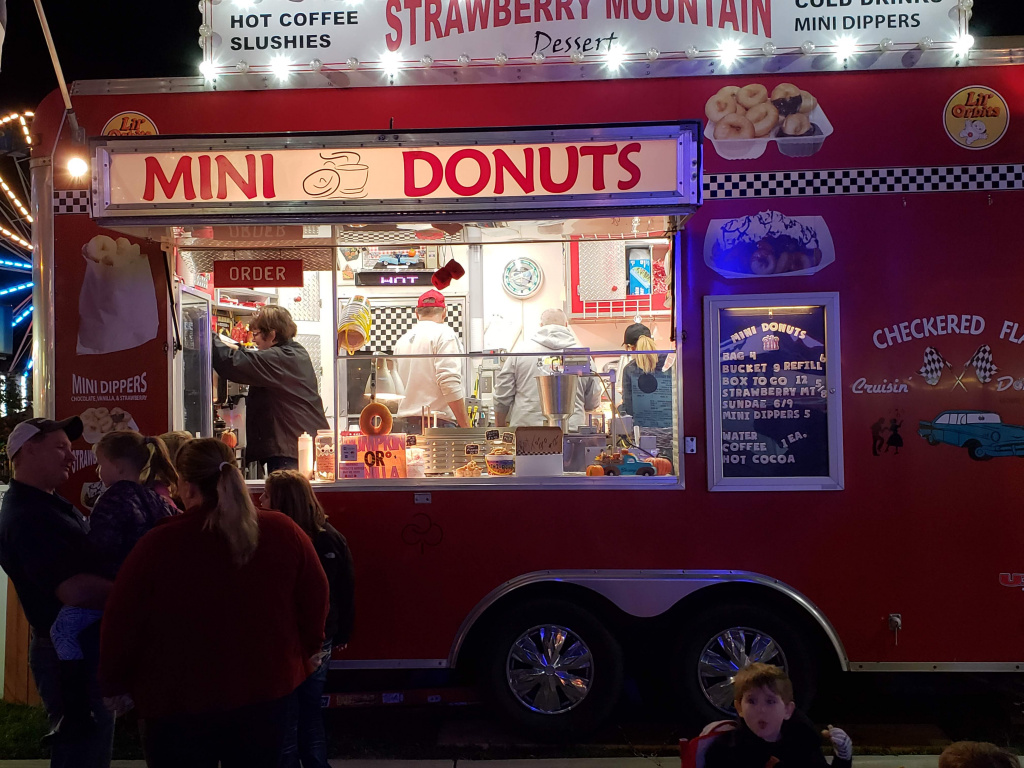 If you are wanting something a little more simple, they offer donuts (pumpkin or vanilla) served with your choice of dip.
Between being a wonderfully friendly group and serving up dream worthy treats, it's no surprise there is usually a line for their yummy donut desserts!