We've got one more round of incredible Pumpkin Show eats worth an extra trip to find!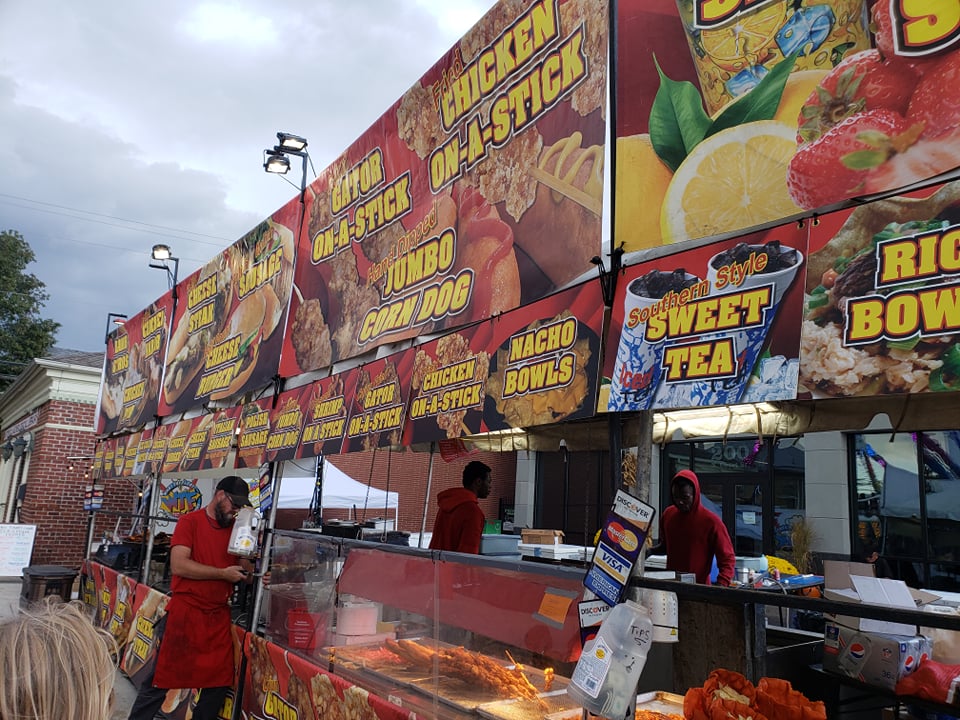 First up, I'm sure you didn't miss the new, extra large grill booth on the left side of court street just past the entrance. They have several choices, and we enjoyed chicken, strawberry lemon shake ups, and yes, even fried gator. But we all agreed our favorite buy from this vendor was the nacho bowl. It's huge and filling, and smothered in warm cheese and chilli. The entire bowl is edible – and delicious – so there's no waste. Plenty big to share, but you won't want to.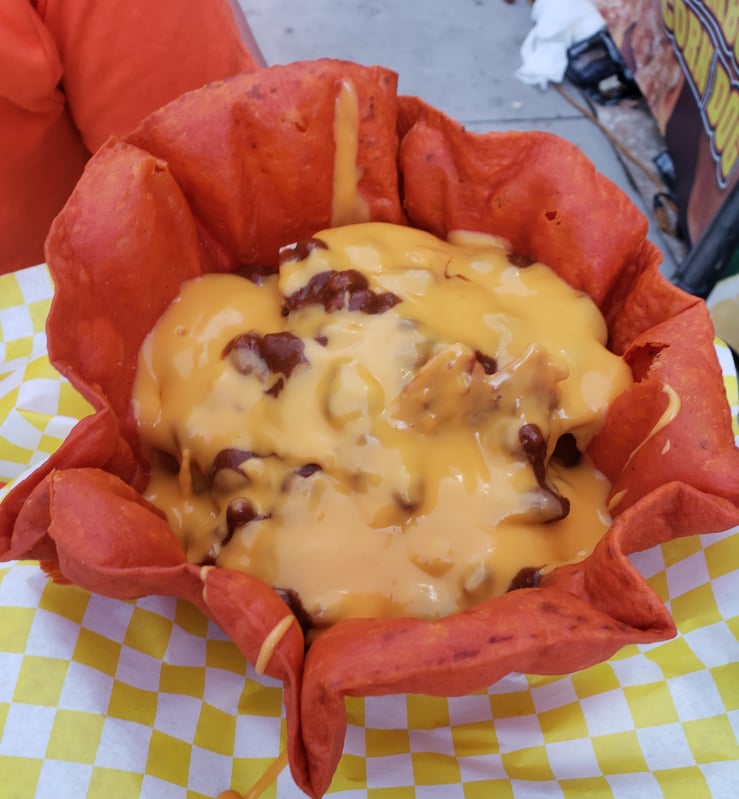 Seafood lovers should definitely check out Big Bamboo on Watt! They have an incredible list of menu options, and we had a very hard time choosing. We settled on the shrimp tacos and cajun fries, and we had NO regrets. Both were absolutely amazing. The tacos had warm crispy shrimp and two delicious sauces drizzled on. They were literally the best shrimp tacos I've ever had, anywhere. The fries were crispy and excellent on their own, but the sweet and spicy seasoning and sauce really took them over the top. SO good!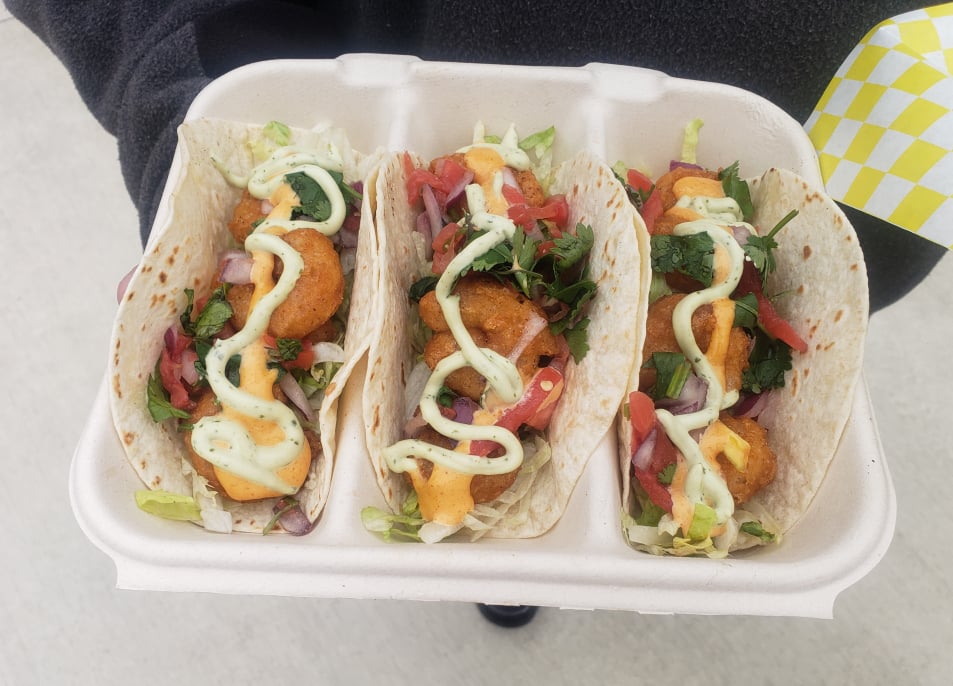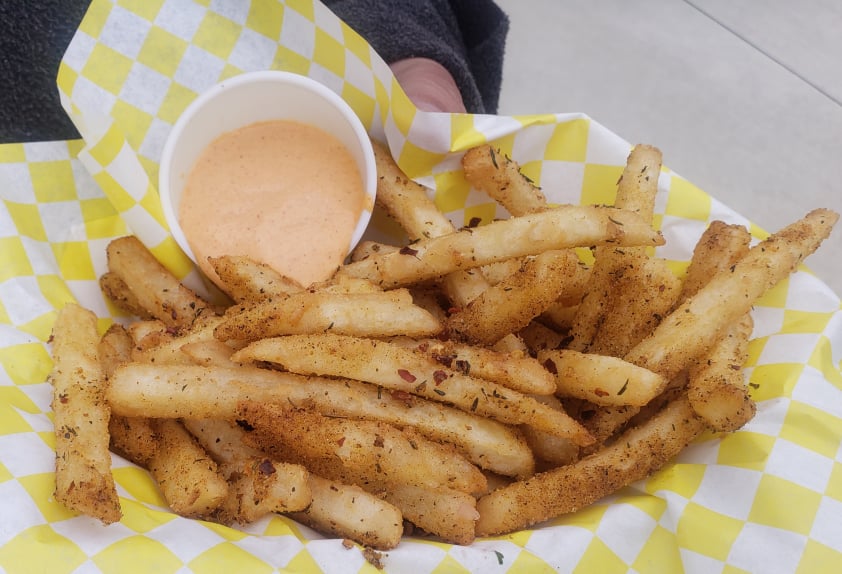 For dessert, we found D Kay's waffles for the first time (in the alley between Main & Franklin). They offer the traditional sugar waffles loved by many a fair goer, but we were most tempted by the offering of Belgian Waffle Sundaes – of which there were over a dozen combinations, or you could make your own. Of course it's Pumpkin Show, so I tried Pumpkin Cream. Absolutely amazing! The waffle was warm, thick, and chewy, and the pumpkin maple cream was to die for. There are so many kinds of toppings to customize your own drool worthy creation