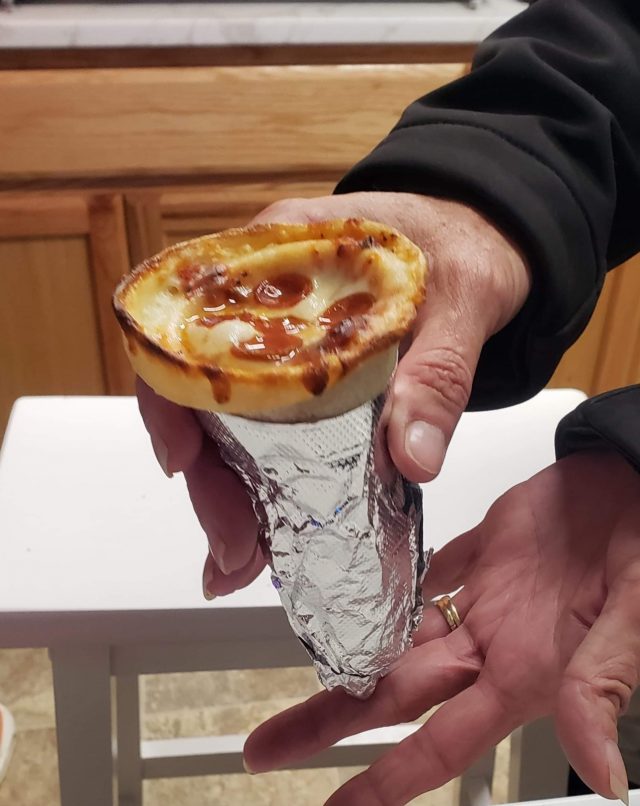 I love when you find something new and creative right from the start. On the left as you enter Pumpkin Show from North Court, you'll find Pizza Cones. Way more portable than the big pizza slices, the owners make the pizza cones from their own fresh made dough.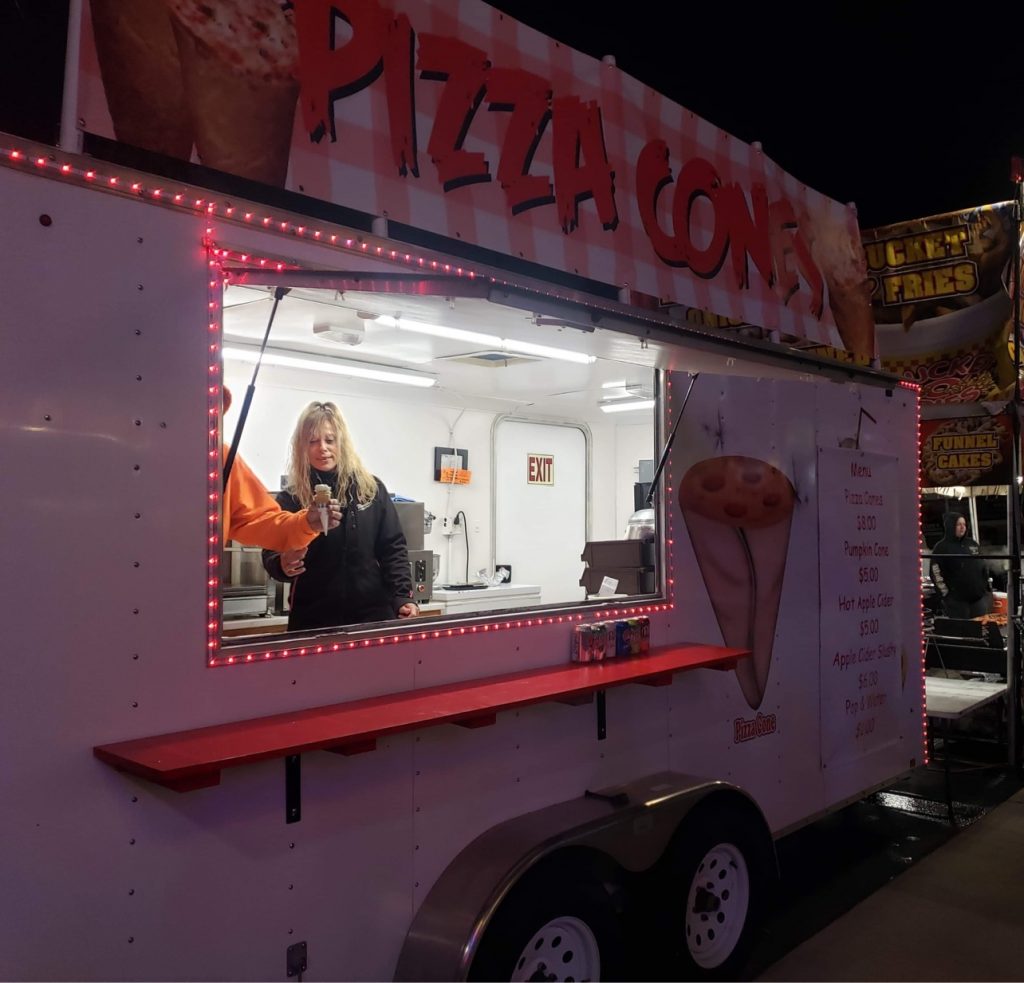 I was ready for something sweet, so I tried the Pumpkin Cone. It was a creamy and fluffy pumpkin and cheesecake filling – which the owner shared with me was a special recipe passed down from her grandma – in a sweet cone with whipped cream on top. So good!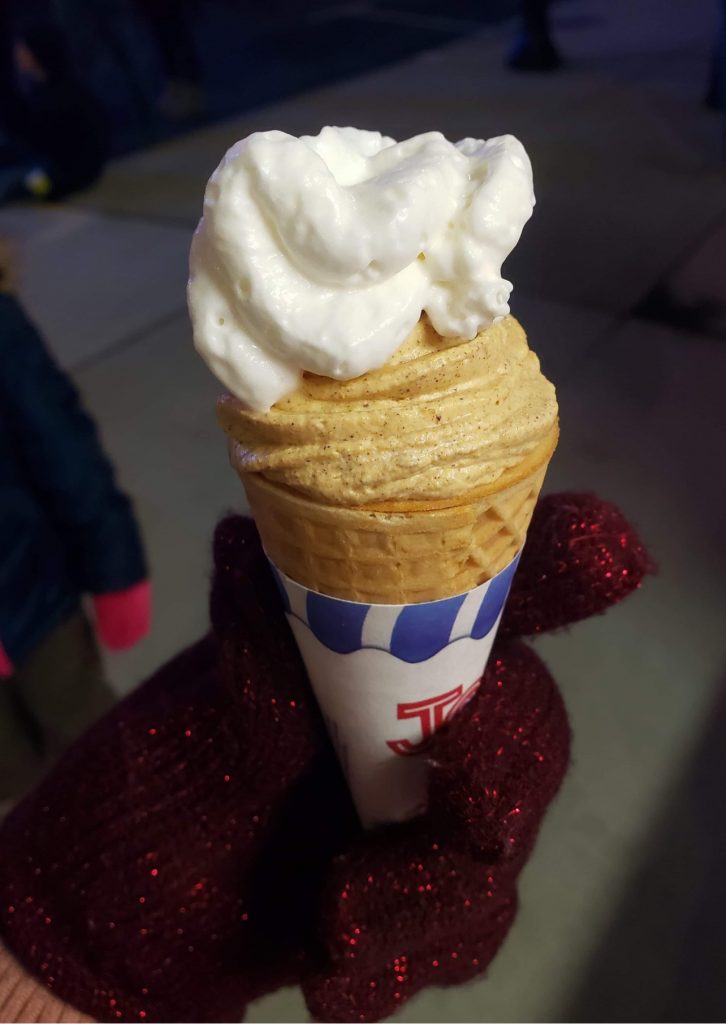 They also have hot cider and cider slushies. Check them out!