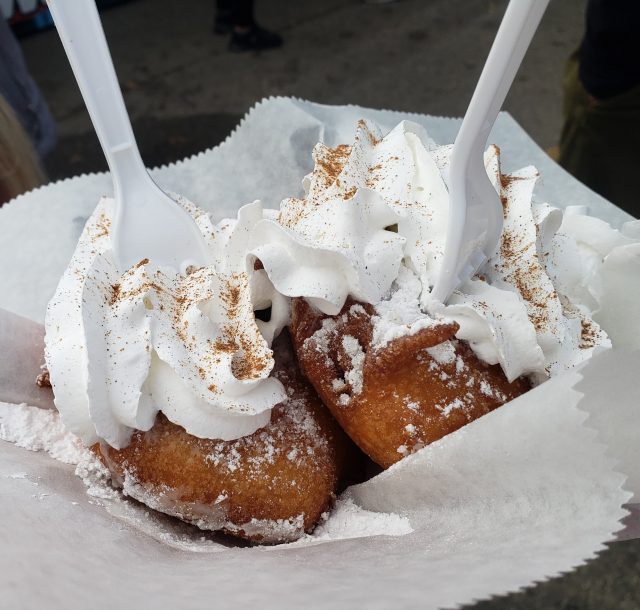 CIRCLEVILLE – I stumbled across CNC Concession on Watt St. They claim to "deep fry everything", and have an impressive menu list of menu items.
Because it's pumpkin show, it felt right to try a deep fried pumpkin roll – something I'd previously never even heard of.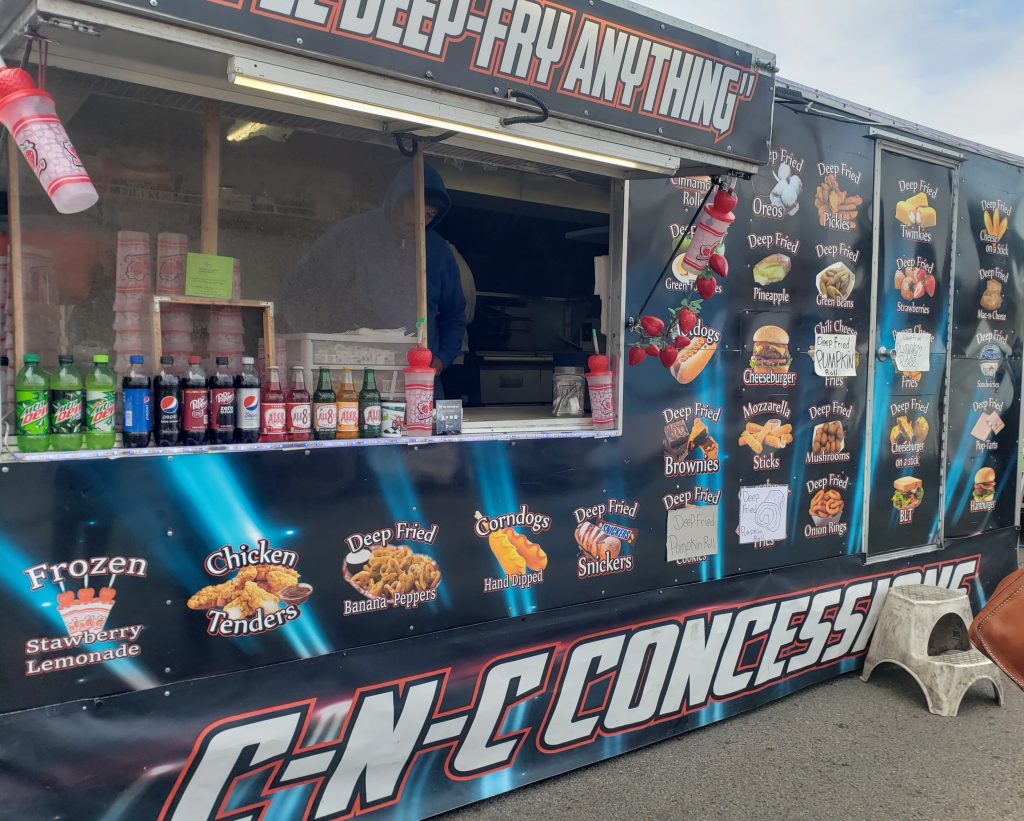 Holy cow, it was incredible! As in, "best dessert I've had at Pumpkin Show" good!
First of all it was enormous and much bigger than I was expecting. Then I cut into it…wow! Gooey cream filling oozes out over warm pumpkin cake and makes for one irresistibly decadent dessert. Do not miss this one!
I'd actually love to try to their deep-fried cinnamon roll, but it will be very hard not to get another pumpkin roll!