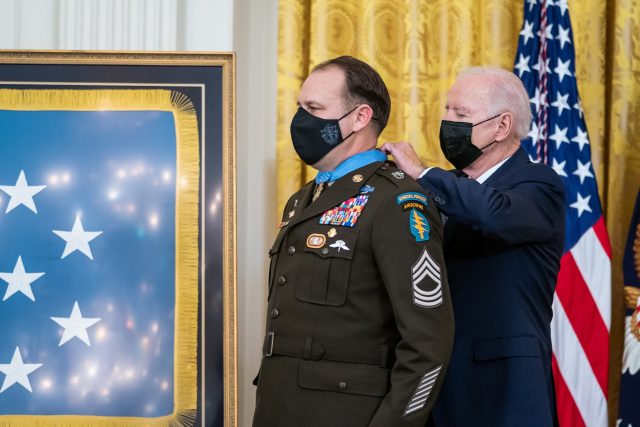 WASHINGTON – President Biden on Thursday presented three awards to three soldiers that showed unparalleled courage or the sacrifices they made in service of our nation.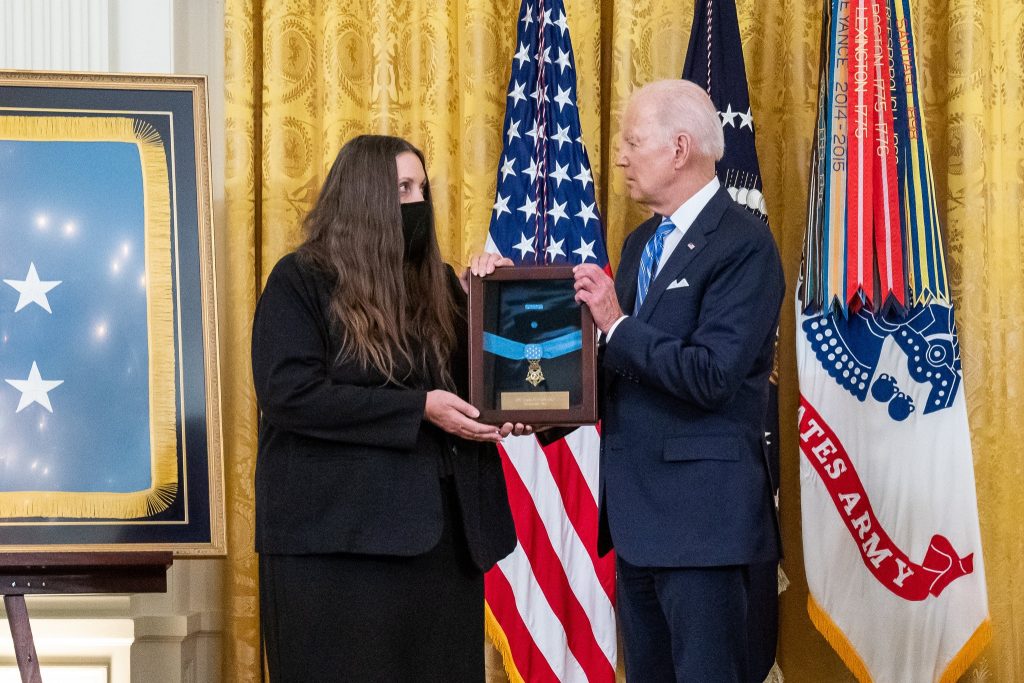 On October 17, 2005, Sergeant Cashe was commanding a Bradley Fighting Vehicle on a night-patrol in Iraq when they came under enemy fire. An improvised explosive device went off, igniting the vehicle's fuel, and engulfing it in flames. Sergeant Cashe extracted himself and, without hesitation, turned back to the vehicle to help free the driver and extinguish the flames on him to get every one out. He was a warrior who literally walked through fire for his troops.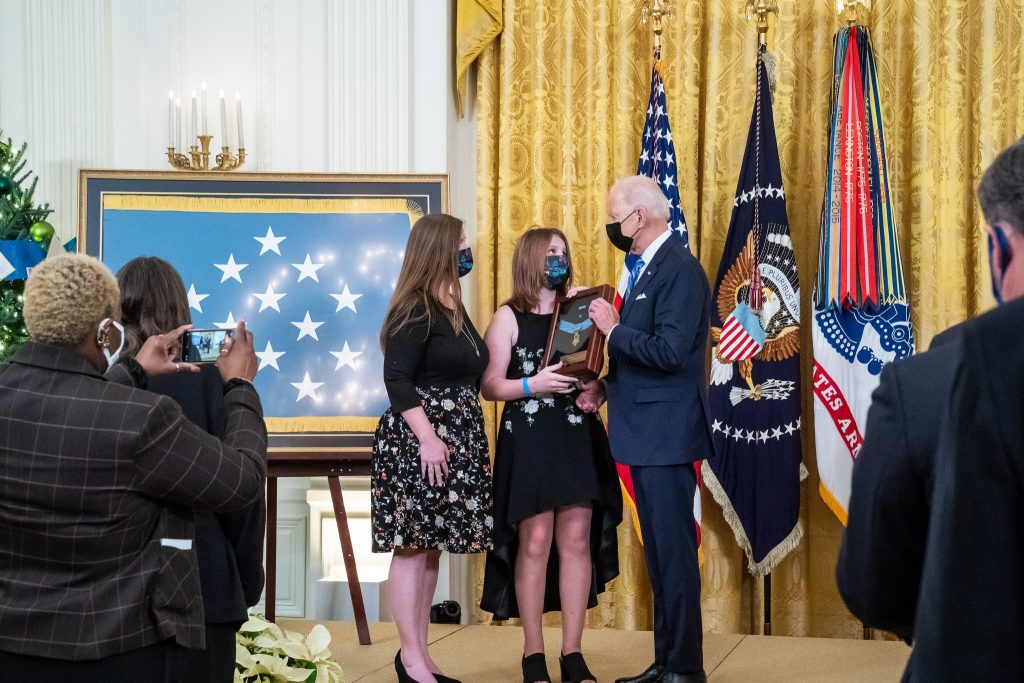 On July 12, 2018, nearing the end of his fifth deployment, Sergeant Celiz was leading an operation in the Paktia Province of Afghanistan to clear the area of enemy forces. Attacked and pinned down by a large force, Sergeant Celiz exposed himself to enemy fire in order to retrieve a heavy weapon system that allowed his team to fight back and reach a secure location. He willingly stepped into the enemy's crosshairs. In the face of extreme danger, he placed the safety of his team — and of the medical crew — above his own.
On August 28, 2013, then-Staff Sergeant Earl Plumlee was snapping a quick photo with members of his unit at Forward Operating Base Ghazni in Afghanistan. Then, insurgents detonated a 400-pound car bomb that blew open a 60-foot breach in the perimeter wall. Staff Sergeant Plumlee and members of his special operations team immediately hopped on a nearby pickup truck and raced toward the blast to defend the base. His heroic actions and battlefield leadership gained the recognition of some of our highest military commanders including General Milley and General McConville.