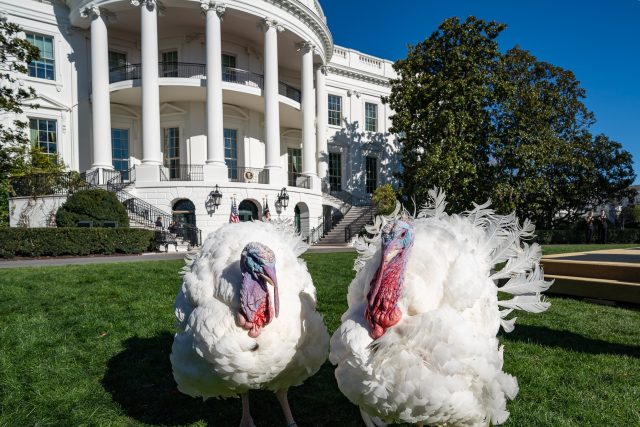 WASHINGTON – President Biden took to his presidential duty of the annual Thanksgiving turkey pardon.
"The votes are in, they've been counted and verified, no ballot stuffing, no fowl play," Biden told an audience on the White House South Lawn.
Biden designated Chocolate as the official National Thanksgiving Turkey, but both Chocolate and Chip were pardoned.
"This is a special time in the greatest nation on Earth so let's be thankful," said The President.
US Presidents have been pardoning Turkeys since Lincon according to History.com, but it was Kenedy that was the first official turkey pardon.