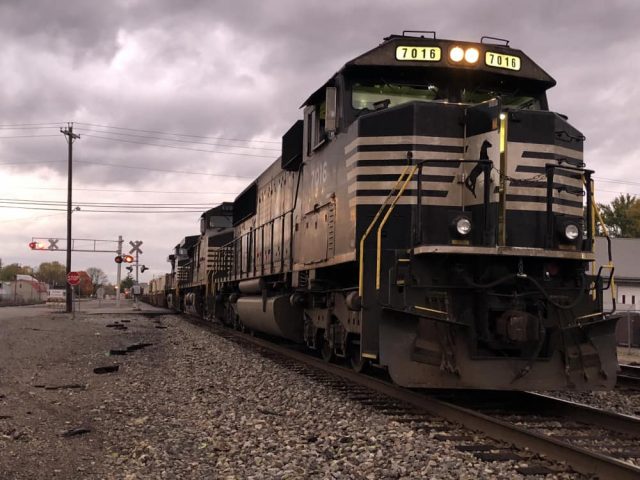 US – President Biden struck down against unions today not allowing a possible strike to continue after negotiations broke down across Unionized rail employees.
Biden announced today that he signed a law providing a resolution to avert that nationwide rail shutdown.
"The bill I'm about to sign ends a difficult rail dispute and helps our nation avoid what, without a doubt, would have been an economic catastrophe at a very bad time in the calendar," said Biden.
The strike could cost America up to 2 Billion dollars a day. Threatening manufacturing, agriculture, and even access to clean drinking water.
Our nation's rail system is literally the backbone of our supply chain," Biden said Friday. "So much of what we rely on is delivered on rail, from clean water to food and gas and every other good. A rail shutdown would have devastated our economy. Without freight rail, many of our industries would have literally shut down."
Railroad workers are not allowed to strike legally, cutting off one of their only abilities to negotiate with big business.
The Brotherhood of Maintenance of Way Employees Division of the International Brotherhood of Teamsters (rejected Oct. 10, representing 23,900 workers).
The Brotherhood of Railroad Signalmen (rejected Oct. 26, representing 6,000 workers).
The International Brotherhood of Boilermakers (rejected Nov. 11, representing 500 workers).
SMART Transportation Division (rejected Nov. 21, representing 37,400 workers).
The big sticking point with Union and Union employees is paid sick leave. Currently, rail workers may have weeks of paid time off, but this cannot be used flexibly in the case of medical or family emergencies.
"I know this was a tough vote for members of both parties. It was a tough vote for me," Biden said. "But it was the right thing to do at the moment to save jobs, to protect millions of working families from harm and disruption and to keep the supply chain stable around the holidays."
Sen. Bernie Sanders did propose to include a tentative agreement to give rail workers seven paid sick leave by rail workers, but the Senate rejected that portion. Union Railroad workers demand 15 days of sick leave.
"Look, I know this bill doesn't have paid sick leave that these workers, frankly every worker in America, deserves, but that fight isn't over," Biden said. "I didn't commit we were going to stop, that just because we couldn't get it into this bill that we were going to stop fighting for it. I supported paid sick leave for a long time and I'm going to continue that fight until we succeed."
Biden in his 2020 run claimed to be a pro-Labor President