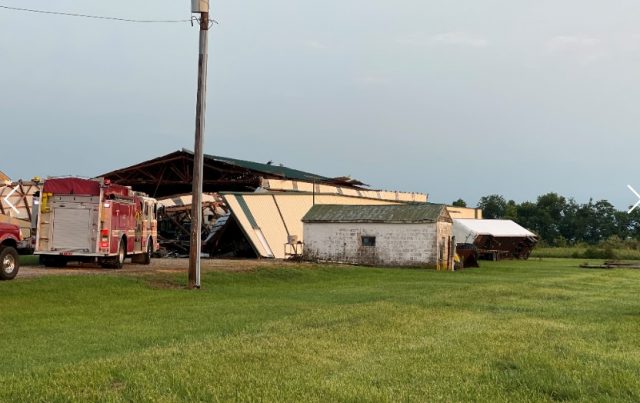 NEW HOLLAND – Severe weather came through the Pickaway County area around 6 pm and for most of the county it was high winds and rain, but New Holland may have experienced something more.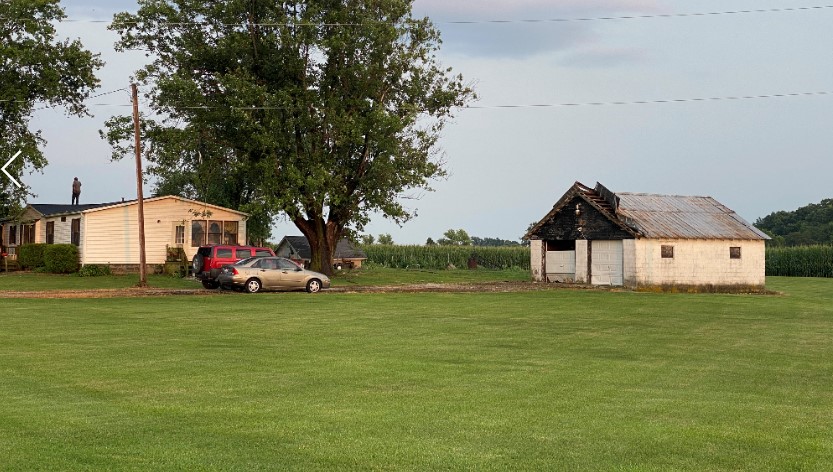 Throughout the town, you can find trees and power lines down, as the little town sits without power tonight, but the more serious damage happened just outside of town on Mouser and Dick Road. One Barn was completely torn apart and thrown in adjacent farm fields, some debris hundreds of yards away. On Dick road, two homes were damaged, and a large barn was severely damaged.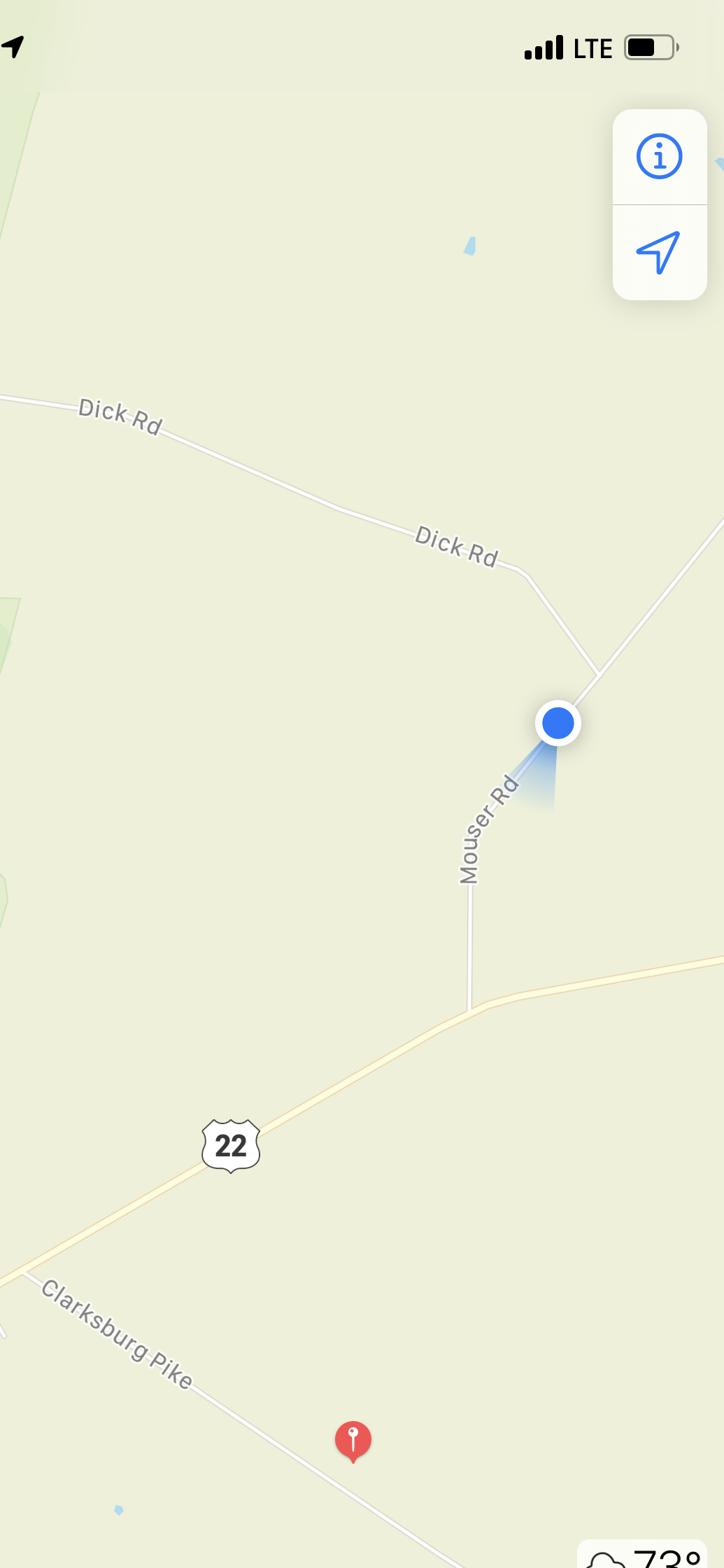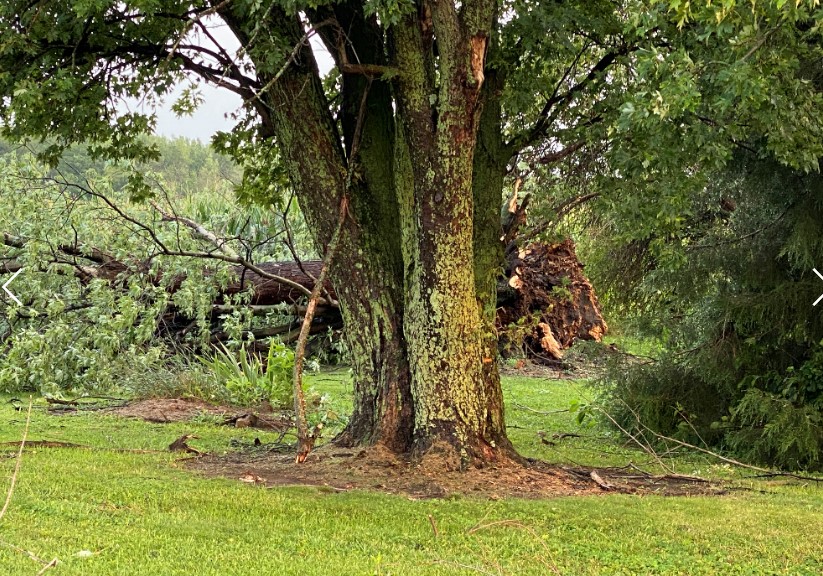 Pickaway Emergency management, Pickaway Sheriff, Pic-a-Fay, and other support units like Box 65 were on scene removing large branches with chain saws.
AEP said that power in the area would be disrupted to at least 1 am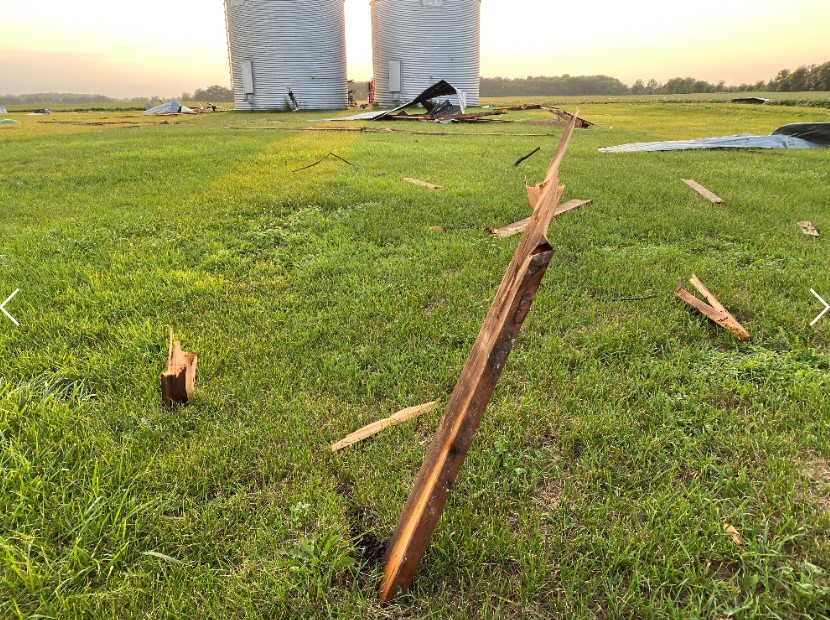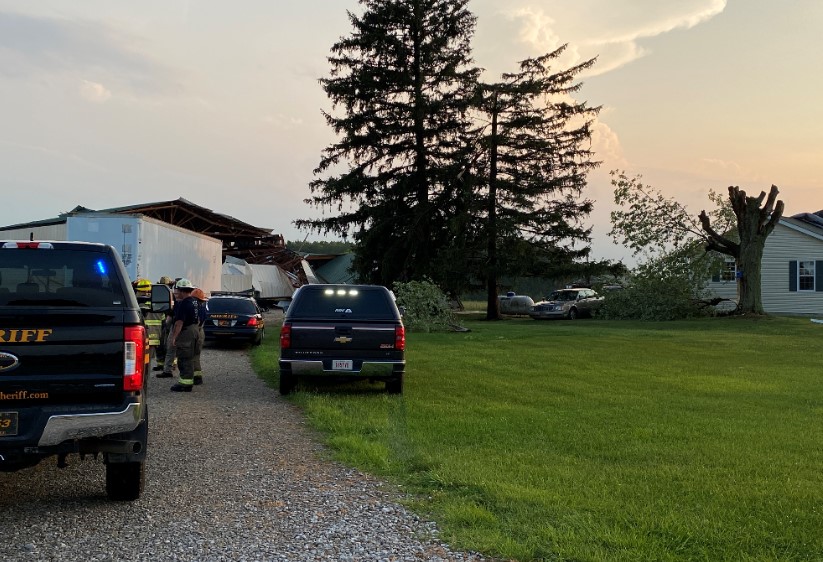 A video capturing one of the barns is here: https://fb.watch/733eGGe8Em/