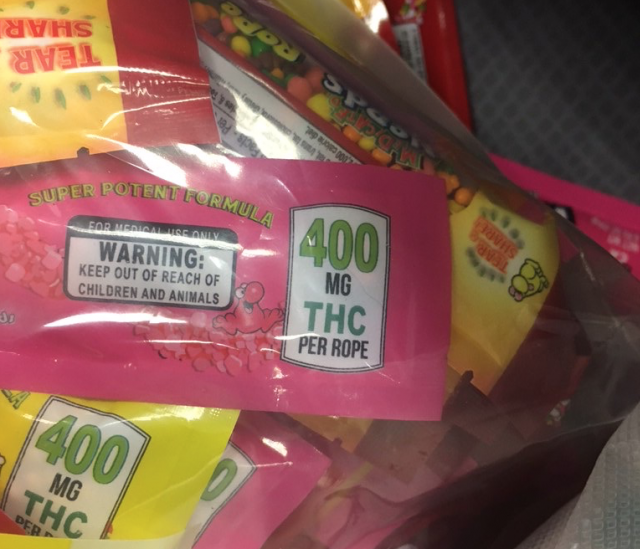 PENNSYVANIA – Police are reporting a warning to parents to check the packages of candy that they receive on Halloween because drug laced candy is being sold that looks a lot like regular candy.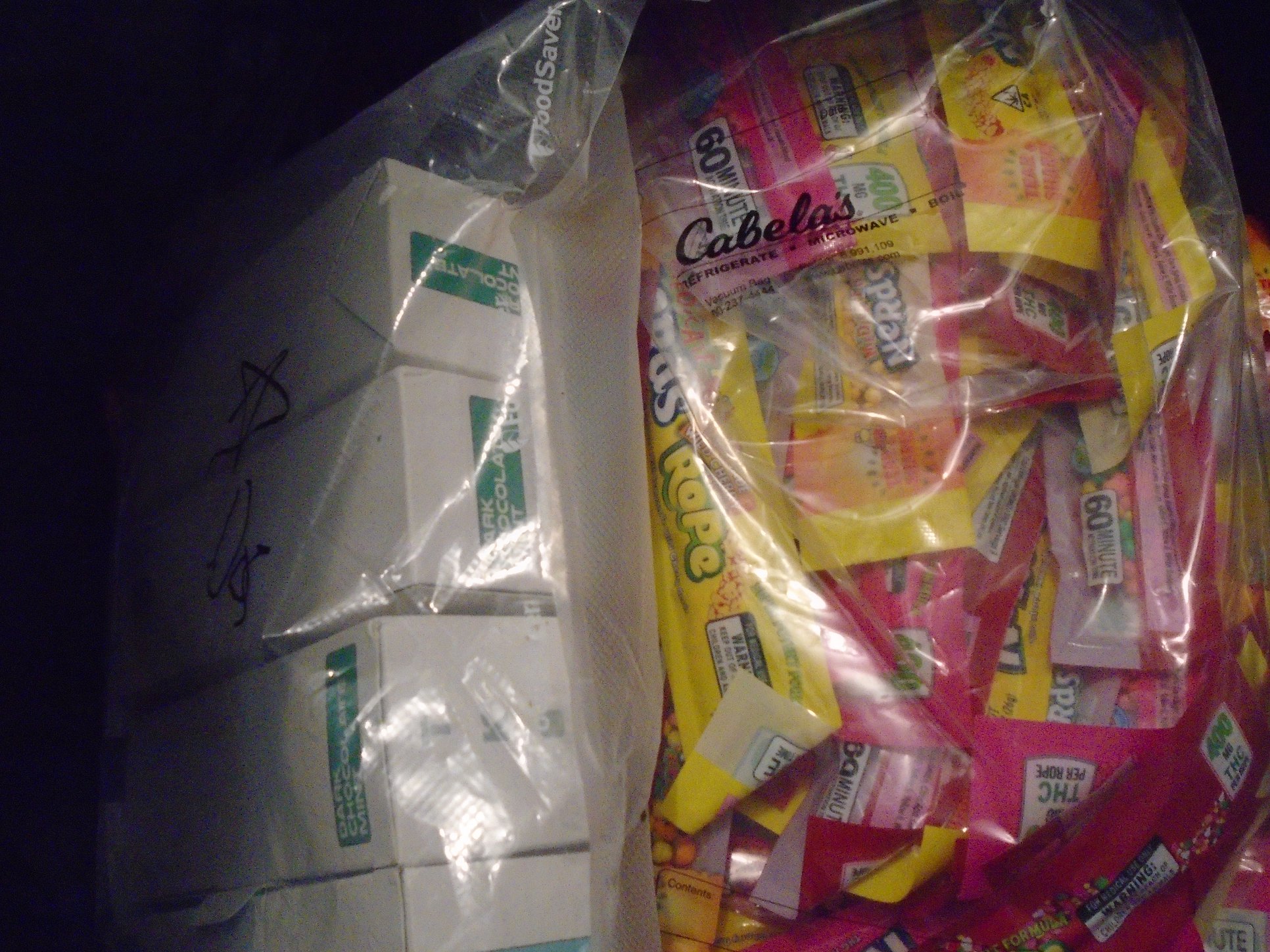 Nerds rope candy seized in a drug raid recently in Pennsylvania brought this drug to the attention of local officials. The candy was hardly marked and if a child were to see this they may not know this has drugs in it. This nerd rope looks almost identical to regular nerd ropes with only a small label that boasted a 400 mg of THC and a cannabis warning label.
Heres the statement from police:
**ATTENTION** The Johnstown Police would like to draw extra attention to the Nerds Rope edibles containing 400mg of THC found during a search warrant in Stoney Creek Twp.
During this Halloween, we urge parents to be ever vigilant in checking their children's candy before allowing them to consume those treats. Drug laced edibles are package like regular candy and may be hard to distinguish from the real candy.