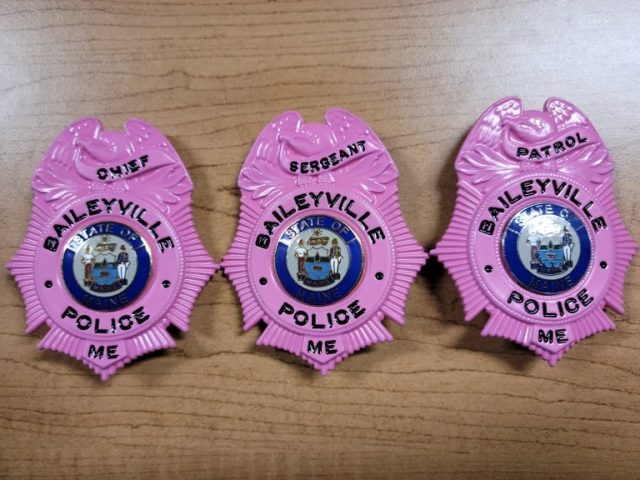 Baileyville Maine – Cheif, Sergeant, and patrol badges have been given out to the law enforcement of Baileyville Maine, but this time in Pink.
"October is Breast Cancer Awareness month. In support of friends and family that we have lost, who are still fighting, and who have survived, the Baileyville PD will wear these pink badges in their memory and their honor for the month," said the Department on a press release.
October is Breast Cancer Awareness Month, an annual campaign to raise awareness about the impact of breast cancer. The awareness presses women to get checked for annual screenings to help save lives by catching cancer early.
The department says that no department monies were used to purchase the badges.