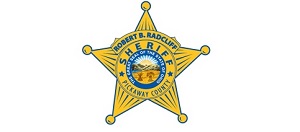 Staff Reports
DARBY TOWNSHIP – An Orient woman was killed Saturday afternoon in a single-vehicle crash on London Road.
Alesha McKenzie, 37, was pronounced dead at the scene by Dr. John Ellis, Pickaway County Coroner.
According to reports, McKenzie was traveling southbound on London Road about 3:04 p.m. Saturday in a 2006 Hyundai when the vehicle went off the left side of the roadway.
The vehicle went airborne, hitting a culvert, then rolled and hit a tree and utility pole before being engulfed in flames.
Deputy James Brushart and Corporal Stacey Eitel of the Pickaway County Sheriff's Office responded to the scene on London Road between Renick and Ridgeway roads in Darby Township. Medics and fire department crews responded from Madison County.
The crash remains under investigation by the Pickaway County Sheriff's Office.
This article originally appeared on The Pickaway News Journal