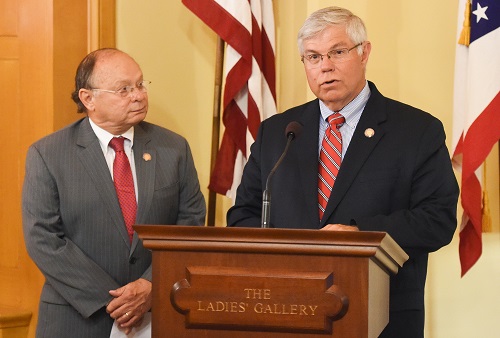 Ohio House of Representatives
COLUMBUS – State Representative Gary Scherer (R-Circleville) today held a press conference to discuss newly introduced legislation that would modernize Ohio's young driver licensing system.
Rep. Scherer was joined by his joint-sponsor, Rep. Michael Sheehy (D-Toledo), and representatives from Ohio AAA and the Ohio PTA.
House Bill 293 would make two adjustments to Ohio's young driver licensing system. First, it lengthens the temporary instruction permit from six months to 12 months. It also changes the time at which nighttime driving protections for newly licensed drivers begins to 9 p.m. from midnight.
"Modernizing young driver licensing will give teens more protection and their parents peace of mind," said Scherer. "This will make our roads safer for drivers all across the state of Ohio."
The bill now awaits assignment to an appropriate committee.
The current text of the bill can be found here.
This article originally appeared on The Pickaway News Journal