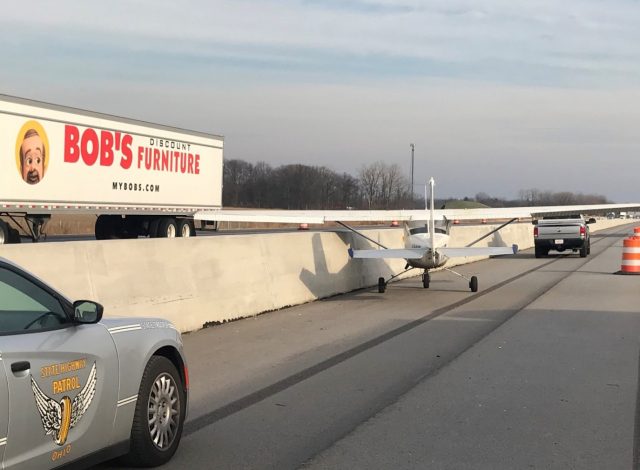 OHIO – Ohio State Highway Patrol says that a plane needed to emergency land on Friday and did so on a four lane highway in Swanton.
Ohio State Highway patrol says that they were called to the scene of the incident around 2:30 pm on Friday December 11.
The accident occurred around the 48.5 milepost. They reported that the pilot was uninjured and did not cause any other vehicles to crash, and surprisingly the plane was also not damaged.
Pilots are trained during flight school to always look for a suitable landing spot emergency landings, during a emergency pilots have to be quick to find adequate landing and sometimes that's a freeway.