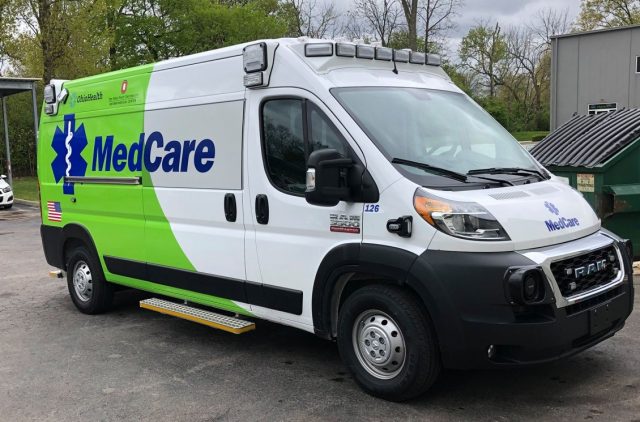 PIKE – MedCare announced yesterday that they will move on from the county saying that money to support the service has become a challenge.
The company has been operating in Pike county for 18 months providing 911 services.
A statement posted said, "During that time, our teams have done a phenomenal job providing safe, reliable, and high-quality transportation. Unfortunately, providing 911 services is a very challenging undertaking Given the state of EMS today, we have been plagued with shifts in payer mix, (more individuals going to Medicaid or self-pay), the "cost of readiness*, poor reimbursement from insurance companies, challenges with the No Surprises Act (NSA), and increases in salaries to recruit and retain partners. That being said, It is no wonder why nearly every public EMS system is subsidized through local taxes.
Medcare notified the Pike County Board of Commissioners that MedCare would no longer be providing 911 services to the county as of February 25, 2023.
"Pursuant to our agreement, MedCare is required to give the county a 180-day termination notice. We also met with our partners who are assigned to the Pike County base. Our hope is that they will stay on with MedCare in some form or fashion after the contract ends. "
Medcare advised the Pike Commissioners that we are open to continuing services if we can do it under a break- even model. As a not-for-profit, our goal is to ensure we cover all costs. This includes replacing capital items (ambulances and medical equipment) associated with operating the service.
"We will do our very best to ensure we adhere to the contractual obligations and minimize any disruptions in service."