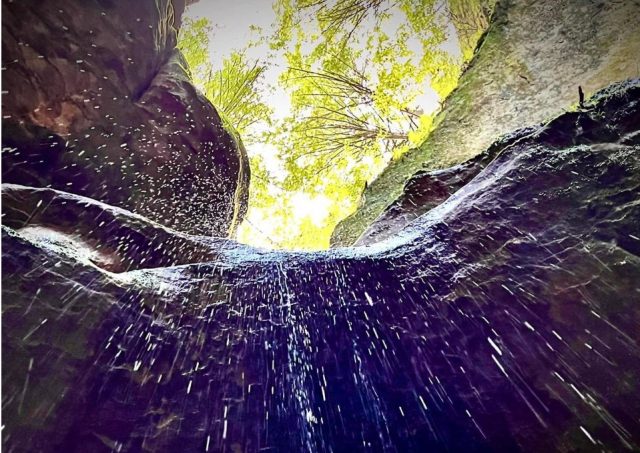 Hocking – Emergency crews were called to the scene of a man who fell from the cliffs in Hocking County today
According to reports around 5:45 pm on Friday Logan Fire, Hocking EMS, and the Ohio Department of Natural Resources were dispatched to Cantwell Cliffs on the report of a fall within the cavern at unknown heights.
When emergency services arrived rescuers used ropes to drop down and secure the man. A side-by-side was used in the rescue.
The man was transferred in stable condition to a local hospital.
ODNR Reminds hikers to stay on the trail