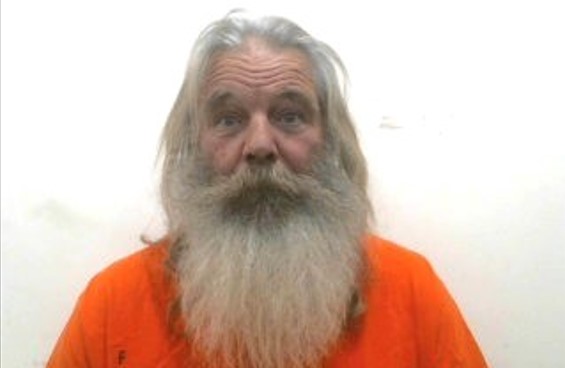 On the date of January 28, 2023, Pike County Sheriff Tracy D. Evans reports that his office received a complaint of animal cruelty located at 379 Wynn Rd., Piketon, Ohio where a search warrant was executed at the said premises. Upon deputy's arrival, a canine was discovered tied to a tractor nearby the roadway that appeared to have been beaten and was deceased. Located on the property, deputies found 80 other dogs that were in various states of malnutrition/emaciated condition and over 40 deceased dogs along with several deceased chickens and one live pig. The resident of the property, 62 yoa Wyndan Skye, was taken into custody and arrested for Cruelty to Companion Animals ORC Section 959.131, Felony of the Fifth Degree. The Ross County Humane Society, Fayette County Humane Society, Pike County Humane Agents, Pet Pals volunteers, and along with the Pike County Commissioners all arrived on scene to assist with this investigation. Many of these animals were taken to remote locations to provide care and medical assessment by a veterinarian. Two of the deceased animals were taken for necropsy.
The investigation is ongoing and will be submitted to the Pike County Prosecutor's Office for additional charges and present to the next term of Pike County Grand Jury. Mr. Skye is being held on a $40,000.00 bond and will appear in Pike County Court February 6, 2023, at 10am.
The Pike County Sheriff's Office would like to thank all assisting agencies and personnel for there hard work and dedication to this case.