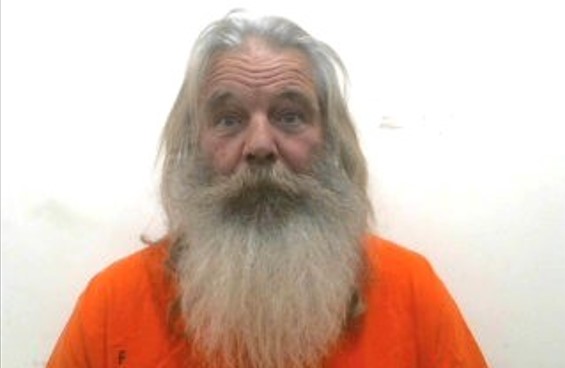 Pike County – A Piketon man has been indicted by a Pike County Grand Jury on multiple charges following his arrest on January 28th at his residence at 379 Wynn Road after the Pike County Sheriff's Office received a complaint of animal cruelty.
Pike County Prosecutor Michael A. Davis says 62-year old Wyndan Skye was indicted on 48 charges of Prohibitions concerning companion animals. Each charge is a Felony 5.
Skye was also indicted for Engaging in a Pattern of Corrupt Activity, a Felony 2 and Tampering with Evidence, a F-3 charge.According to Mr. Davis, most of the F5 charges are known as allied offenses of similar import and will likely merge.
Pike County Sheriff Tracy D. Evans reported that his office executed a search warrant at Skye's address and upon arrival, deputies discovered a deceased canine tied to a tractor near the roadway that appeared to have been beaten.
Upon further investigation, deputies located 80 other dogs that were in various states of malnutrition/emaciated condition and over 40 deceased dogs as well as several deceased chickens and one live pig.
According to a spokesperson with Pike Pet Pals, there are currently seven dogs that were removed from the property, still at the Pike County Dog Pound.
Investigators say many of the animals were taken to remote locations to provide care and medical assistance by a veterinarian.
Two of the deceased animals were taken for necropsy.
Prosecutor Davis says Skye could face a maximum of 58-years in prison if convicted on all charges.
Skye posted a $40,000 thousand dollar bond and will be arraigned in the Pike County Court of Common Pleas Wednesday, March 15th at 10:00 a.m.