Clinton County – A elderly man was rescued after being stuck in a grain bin on Monday
The incident occurred around 11:30 am in the area of Sabrina Ohio according to officials.
Several fire departments were called in for mutual aid, and after the first attempt to rescue the man failed from the top. The sides of the grain bin were cut out with saws to remove the grain so that the man could escape.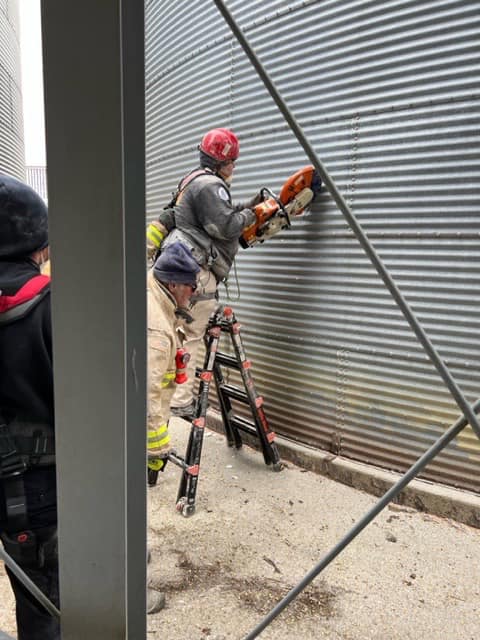 A 76-year-old was rescued and transported to local hospitals after being stuck for hours inside.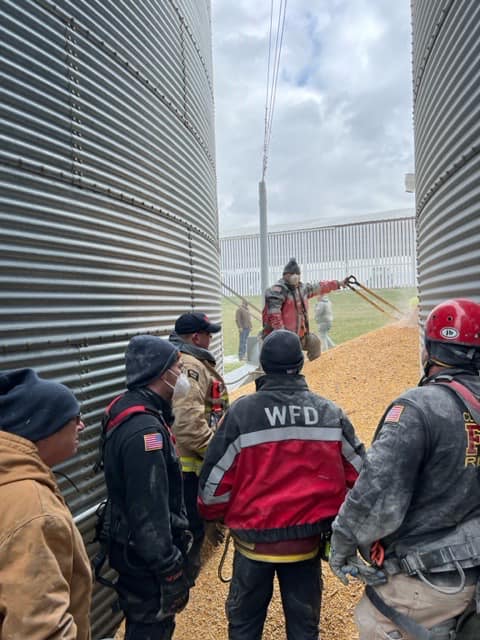 In recent years, grain entrapments and fatalities have risen. In 2017, 23 grain entrapments and 12 deaths were recorded; in 2018, 30 grain entrapments and 15 deaths were recorded; and in 2019, 38 grain entrapments led to 23 deaths. Total grain entrapments rose by 65% over that 3-year period.