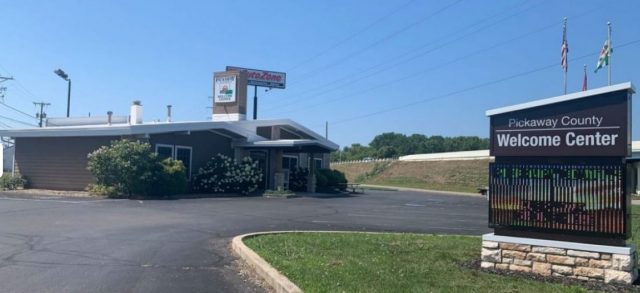 PICKAWAY – Nathan Wilson executive director of the Pickaway County Visitors Bureau spoke during the Circleville Judicial Meeting on Tuesday about bed tax and how they want to change the current language to include Airbnb and VRBOs.
"Rapid changes occurring right now in the travel and tourism industry, out of COVID, specifically," said Wilson, "And because of that, there's been an emergence of, for lack of a better term, short-term rentals, which includes things like Airbnb and VRBO, rentals. So as I've worked with visitors, bureaus, and surrounding areas, one of the things that they've brought to light is that these are rapidly expanding within our locality here. I work specifically with Ross County, and Lancaster quite a bit. They've identified close to 100 in each county at this point. While we haven't had quite that growth, we've had probably eight to 10, pop up here in Circleville, and in Pickaway."
What the visitor is asking for the city to do is to amend some of the verbiages in the agreement. Currently, the agreement states that "Taxes authorized by this contract shall not apply to lodging for a stay in excess of 30 consecutive days, or to establishments with less than five rooms. So what I've proposed is to just eliminate the last part of the sentence for it to just say, the taxes authorized by this contract for an unapplied, from lodging for a state in excess of 30 consecutive days period."
This would give the County the ability to collect a 6% bed tax on these properties.
One Council member was concerned with this new language, "My concern is, we've talked and talked and talked about the fact that really like people to fix up their second and third floors in downtown Circleville, instead of tearing them down for a pumpkin show parking lot. Therefore I'm very concerned that we do nothing to discourage people doing that," said Tom Duvall – Councilperson-At-Large.
Wilson said that the bed tax wasn't just a collection of monies but also the Vistors Bureau gives back to the community by promoting of these locations.
"We advertize these locations, on our website, and spotlight them on social media platforms. We use the monies to promote tourism that brings people to Pickaway county."
Council forwarded the proposed amended changes to the City Lawyer to draft up the paperwork to be sent to the council for discussion.