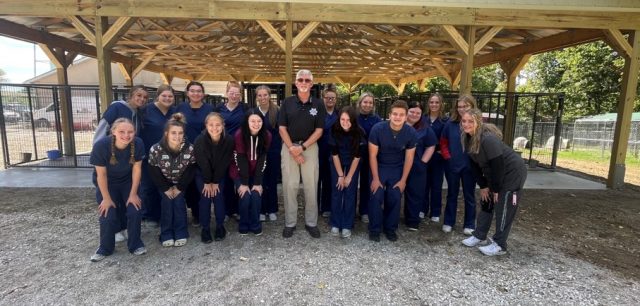 Student HOSA members of the Pickaway-Ross Career & Technology Center Veterinary Assisting program have recently joined together with the Pickaway County Dog Shelter in a collaborative effort to elevate the level of care being given to the shelter's canine residents. Through enrichment activities, weekly sanitation and physical exam procedures, basic grooming, deworming and vaccination protocols, and of course fecal flotations, the joint goal is to minimize spread of disease and ultimately send healthier and happier canines to their forever homes!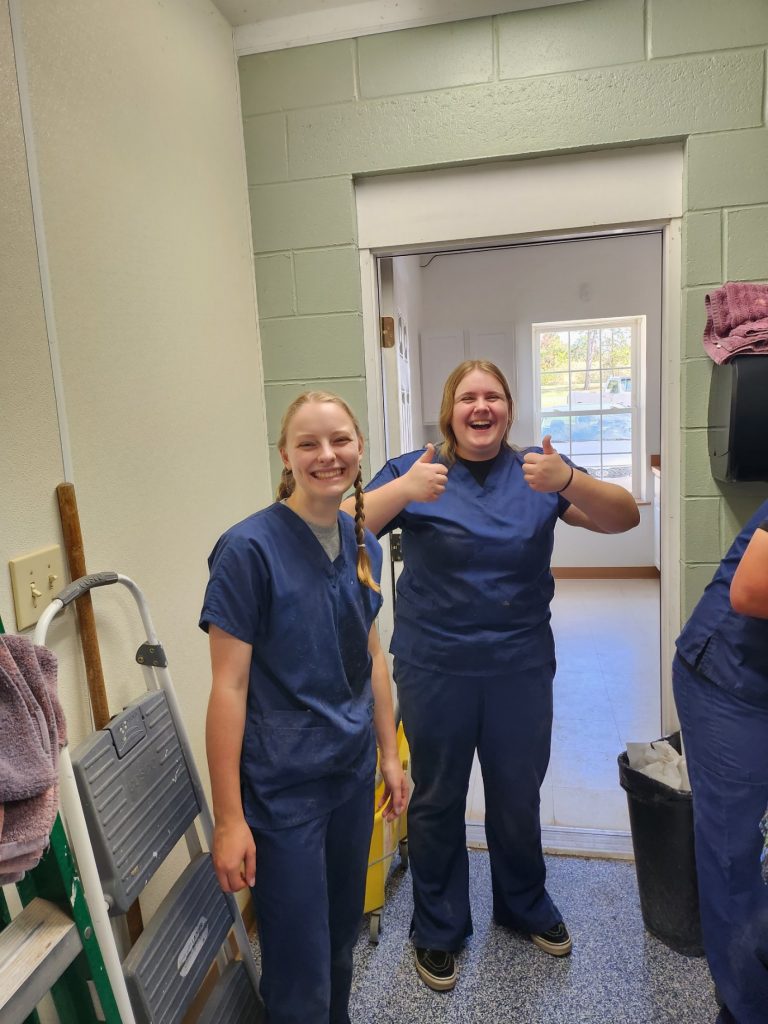 HOSA- Future Health Professionals is a global student-led organization that actively promotes career opportunities in the health industry, including the veterinary field. The purpose of HOSA is to develop leadership and technical skill competencies through a program of motivation, awareness and recognition. The mission of HOSA is to empower HOSA-Future Health Professionals like Veterinary Assisting students, to become leaders in their communities through education, collaboration and experience. This is achieved through collaborative experiences such as volunteering at the Pickaway County Dog Shelter!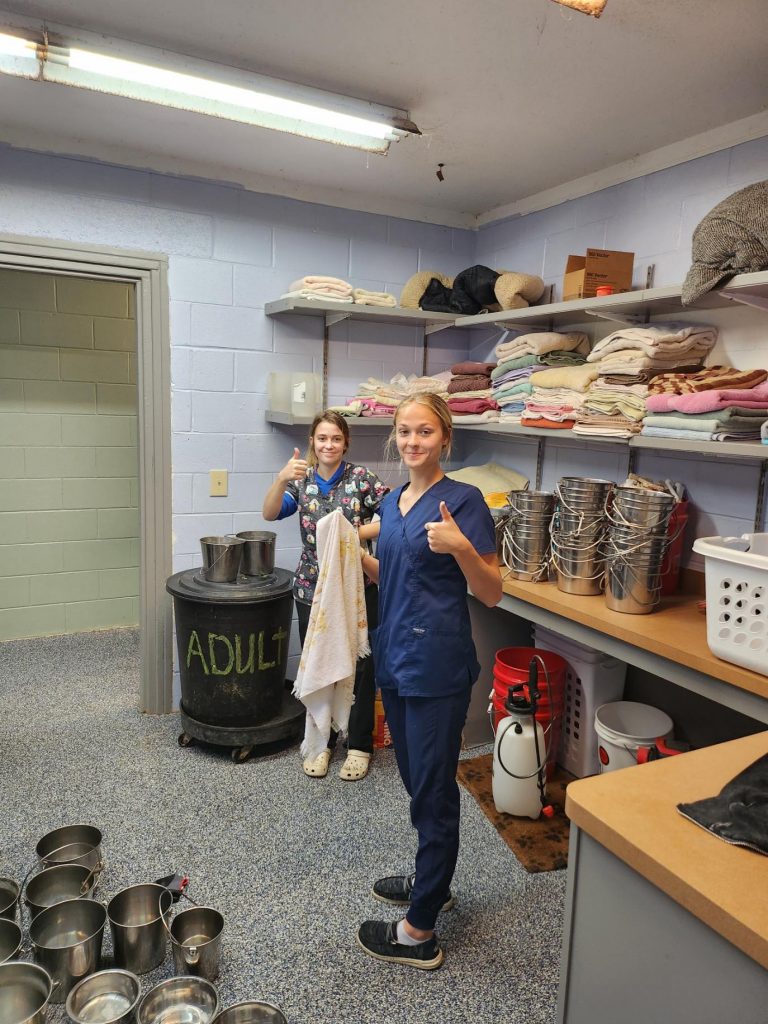 As a NAVTA-credentialed program, students must meet a minimum of 100 clinical, animal experience/externship hours over the course of the two-years they are enrolled in the Veterinary Assisting curriculum at Pickaway-Ross. Not only is this opportunity an excellent means for students to continue developing valuable animal handling skills while reinforcing content they have learned in the classroom, but it also helps them meet the requirements of the credential. The dogs aren't complaining about the extra attention either!
The benefit is two-fold. Chief Warden, Ron Custer, is supportive of the students' enthusiastic volunteerism. "We are excited to have your students working along side of us. We hope that what they learn while at our facility and working with our dogs, it helps their decision in continuing on, in the veterinary field. It is a great opportunity to work and learn together, to find the best practices in caring for the dogs that we have here at our shelter."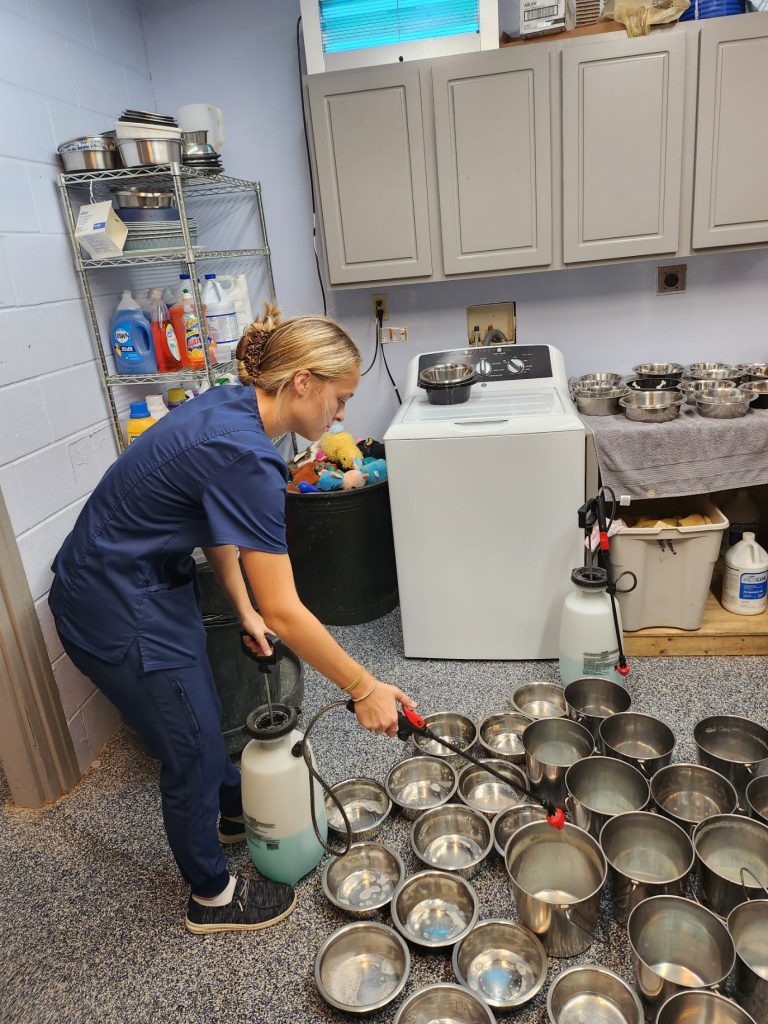 You can learn more about the PRCTC HOSA – Veterinary Assisting program and the Pickaway County Dog Shelter by liking our Facebook pages! You may even find a canine companion that would be a perfect fit for your family!