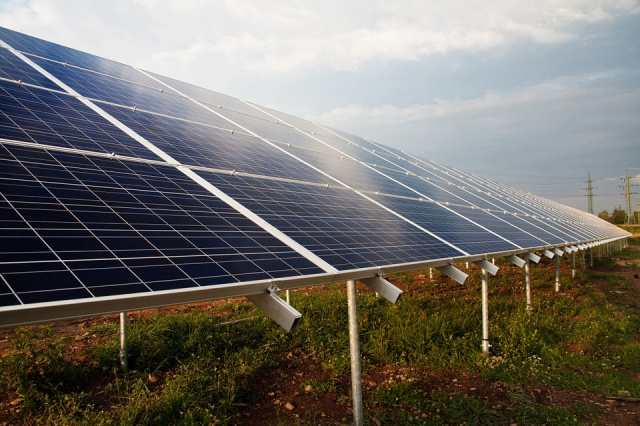 Williamsport – A 400 Megawatt solar farm has filed to pull out of Pickaway County and maybe out of Ohio after opposition from residents to elected officials went on record.
The project Chipmunk Solar found itself in deep waters in Pickaway County when Williamsport the village where the project was planned went into upheaval when the Mayor approved the project but the council did not.
In a letter of opposition, they passed a resolution against the project
"Council Members moved to adopt the following: WHEREAS, the Village of Williamsport has held public meetings to discuss the Chipmunk Solar and heard from a large group of residents in objection to the project. WHEREAS, Village of Williamsport's comprehensive land package allows for residential growth. WHEREAS the Village of Williamsport believes the Chipmunk Solar project within the Village of Williamsport is not in the best interest of the residents of the village, and; NOW, THEREFORE, BE IT RESOLVED: SECTION I. That the Village of Williamsport hereby opposes the Chipmunk Solar project within the Village of Williamsport."
They were not the only ones Pickaway County Citizens Against Industrial Solar on Farmland filed a Memorandum in opposition against the company with the power sitting board.
On 12/22/22 Chipmunk Solar formally filed an application for withdrawal from the 3,600 acres of planned farmland that would have been converted into a solar farm. The loss is outlined as 1000 million in revenues for local government over the 30 year project.
"While we were hopeful the project would come to fruition, the nature of development activities, which are sometimes out of our control, have forced us to make the difficult decision to no longer proceed," EDF Renewables stated, as reported by Inside Climate News.
Most of the opposition that Sciotopost witnessed during the Willampsort meetings and other local meetings were in attendance to be the opposition of answers on fire prevention from local fire departments, questions on soil contamination and water, and overall future planning and development of the area were different than the project.
Two other solar farms are currently in the stages of being built in Ross County, one located at Yellow Bud of 104 and the second on US-23 just north of Chillicothe. A thrid solar energy site is currently being proposed.