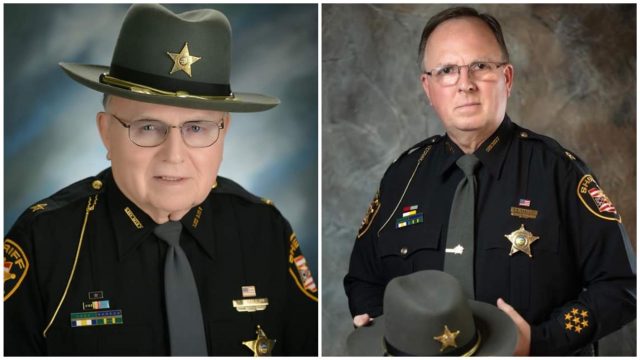 PICKAWAY – Pickaway County Historical & Genealogical Library is celebrating an open house with a history of law enforcement in Pickaway county.
Before Pickaway County Sheriff Mathew Hafey took office Pickaway County Sheriff's position was held for 90 years by three generations of Radcliffs.
Dwight Radcliff (September 14, 1932 – May 6, 2020) was Sheriff of Pickaway County, Ohio from 1965 to 2013. He was the longest-serving sheriff in the United States. First elected in 1964 he was re-elected 12 times. His father, Charles Radcliff, was Sheriff from 1931 to 1961, and his son, Robert B. Radcliff, succeeded him as the newly elected Sheriff from 2012–2020.
During the open house located at 210 North County Street in Circleville they will have on display information and photos of the three generations of Sheriffs along with information on previous sheriffs, and photos of local businesses and people from your past.
"Come and check out the displays you never know you might see a relative in the photos," said the Historial & Genealogical library.
The event is scheduled for Sunday, April 24, 2022, from 1 to 4 pm. During the event tours of the massive collection of history throughout the building will be available including items that are not usually seen by the public. Refreshments will be served.