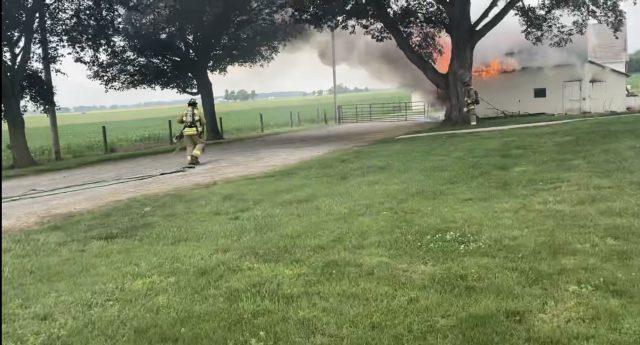 PICKAWAY – A homeowner had a close call yesterday, but because of the quick work of the local fire departments they were able to control a barn fire before it moved into the home.
According to a witness on the scene around 1 pm on June 11, 2021, the Harrison fire department arrived on the scene of 16195 Winchester road in Ashville after a report of a fully engulfed barn fire on the property.
The witness told Sciotopost inside the garage was a riding lawnmower and several containers of gas that exploded while the fire department fought the fire.
"It took about 10 minutes for the fire department to get the fire under control," according to the witness, "The detached garage was about 20 feet from the home, and if the wind blew the other way it would have caught the home on fire."
City of Circleville (E2), Clearcreek Township (E513), Pickaway Township (E201) and the Rickenbacker Fire Department (T221) were called in for mutual aid.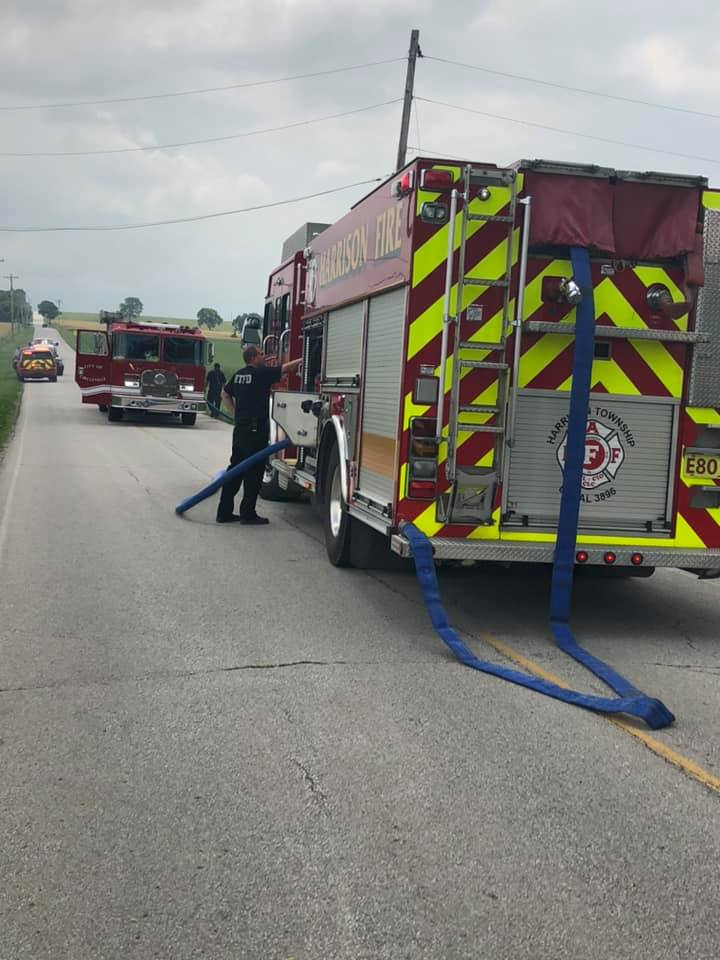 According to Harrison fire there were no injuries and damage was contained to the garage structure only.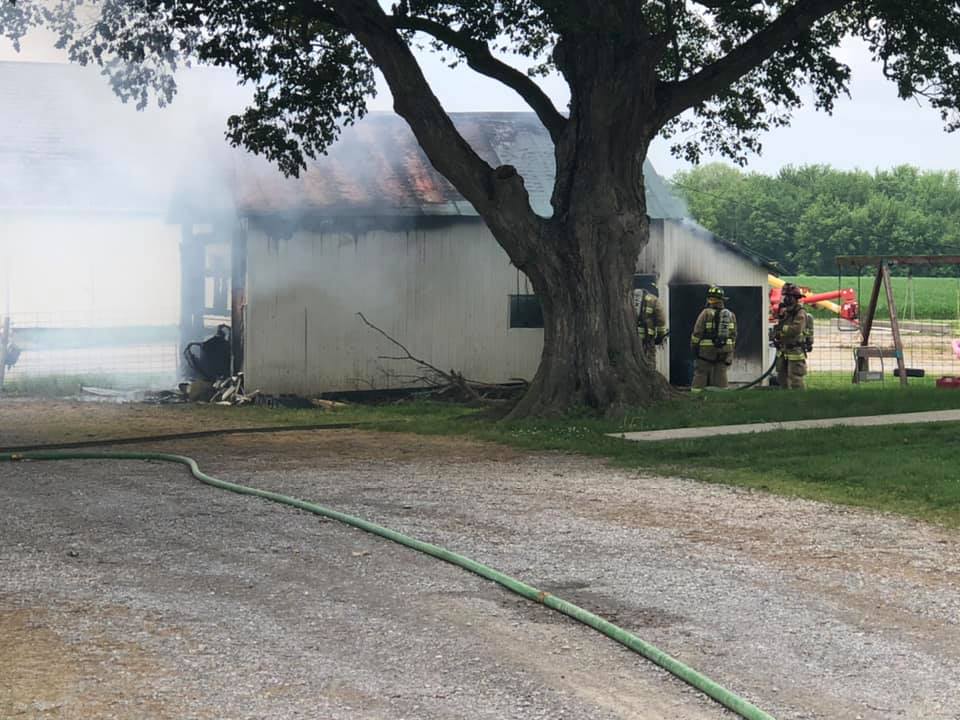 At this time there is no report on what started the fire, and still under investagtion.