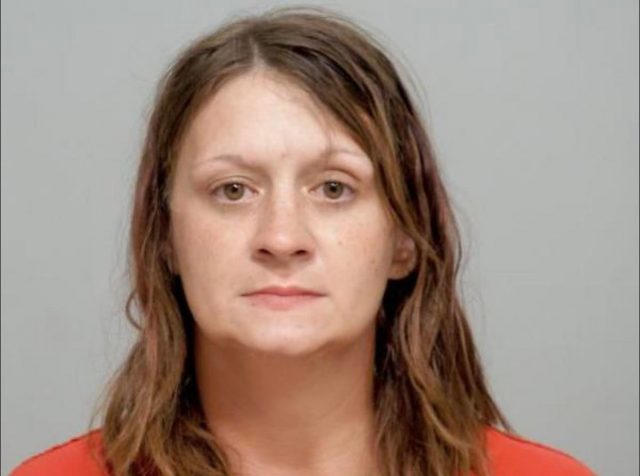 PICKAWAY – A woman was arrested after Pickaway County Sheriff Deputies found a significant amount of drugs in her possession.
On August 23rd, 2022 at 1641 hours Deputy Cooper initiated a traffic stop in the area of 2512 US 22 when he ran the tag of a 2001 Jeep Cherokee and the tag came back to a Silver 2009 Buick Lucerne.
During the traffic stop the driver Chad Coonrod, advised that he did not have a valid driver's license and he was on his way home from Columbus. The passenger was identified as Megan Current advised that she also did not have a valid driver's license. During the investigation, both suspects seemed to be hiding something so the Deputy asked for consent to search the vehicle in which the driver agreed.
During the search, deputies found located in the rear passenger seat a blue
book bag with flowers on it that Megan claimed was hers. Inside the bag officers found ten white Gabapentin pills, one dollar bill containing crystal substance, three hundred and ninety-six dollars, two yellow unidentified pills, twelve and two-thirds of Buprenorphine Hydrochloride pills, sixteen Morphine pills, 3.16 grams of suspected methamphetamine, glass pipes with narcotics residue, multiple clear plastic baggies, .42 grams of unknown white powdery substance, black scale with narcotics residue, and multiple syringes with unknown liquids.
Megan claimed to the deputies that she was a user and not a trafficker.
Chad was cited for driving under suspension and fictitious plates, and released.
Current was charged with Trafficking in Drugs, possession of drugs (2), possessing drug abuse instruments, and Drug Paraphernalia. She was arrested and taken to Pickaway County jail.
The vehilce was towed from the scene.