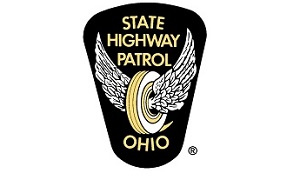 Circleville – The Circleville Post of the Ohio State Highway Patrol has established itself as one of the leaders among all OSHP Posts in drugged impaired driving arrests and felony arrests for drugs and firearms in 2018. Statistics compiled by OSHP through early February showed Troopers from the Circleville Post had arrested 34 drug impaired drivers, which led all OSHP Posts. This effort has continued through the month of February, with a total of 77 arrests for drug impaired driving.
Thus far in 2018, Troopers from the Circleville Post have shown the second largest increase among all Posts in criminal patrol arrests involving drugs and weapons resulting in a felony charge. 20 felony arrests, including arrests for Cocaine, various rescription pills, Heroin, Methamphetamine and drug trafficking, 5 arrests for illegal firearms possession and 4 stolen vehicle apprehensions and recoveries. An additional 47 arrests have been made for misdemeanor drug possession.
Troopers from the Circleville Post will remain vigilant in their efforts to take drug and alcohol impaired drivers and dangerous drugs off the roadways of Pickaway County. If you have information about drugs being trafficked on our roadways, or suspect you are observing an impaired driver, please do not hesitate to contact your local post of the Ohio State Highway Patrol, or dial #677 on your mobile device.