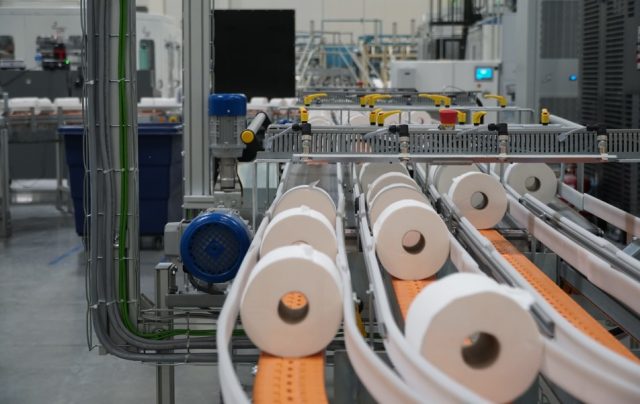 PICKAWAY – When meeting with Marco Lombardi Site Operations Manager at Sofidel this week he told me of the opportunities that the company can offer to people with little to no experience in the field. He gave me an example of one of those employees.
Jacob Giammarino, a young 27-year-old Circleville-resident and Ohio native has had an incredibly impressive career at Sofidel. He began working with the company in June 2018. Starting off with little experience, he diligently worked his way through the ranks, putting in the time and effort. Within three years, Jacob had managed to climb all the way from a Rewinder Operator on the converting line to a Supervisor in 2019. From there, in 2020, he was promoted to his current position as Superintendent managing 100 people at the Sofidel Circleville plant.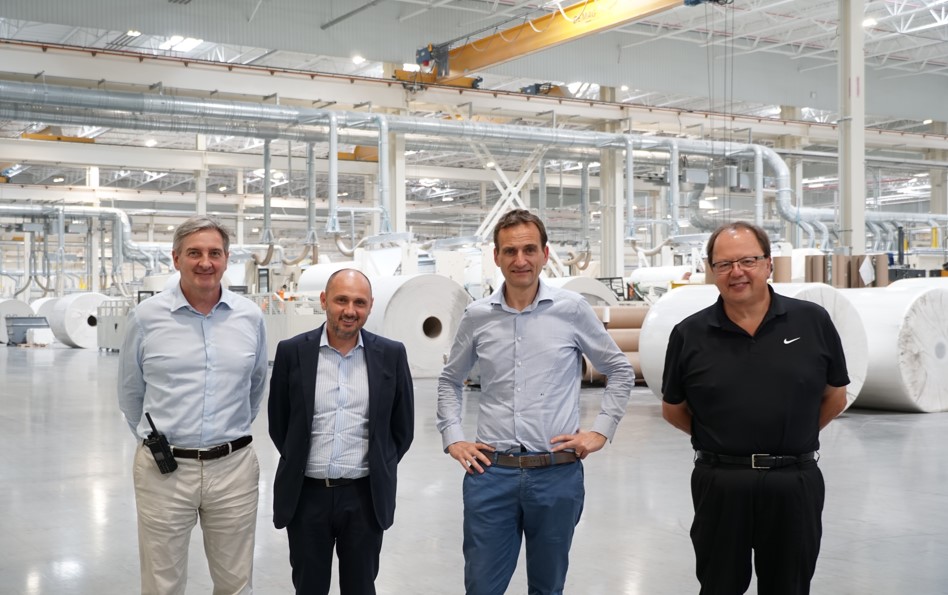 When he joined Sofidel, around four years ago, he never imagined that his career would sky-rocket so quickly. And with the respect of his colleagues and teammates, he has become known across the plant as a smart, passionate operator who delivers on all of his goals, progressing steadily to the next level.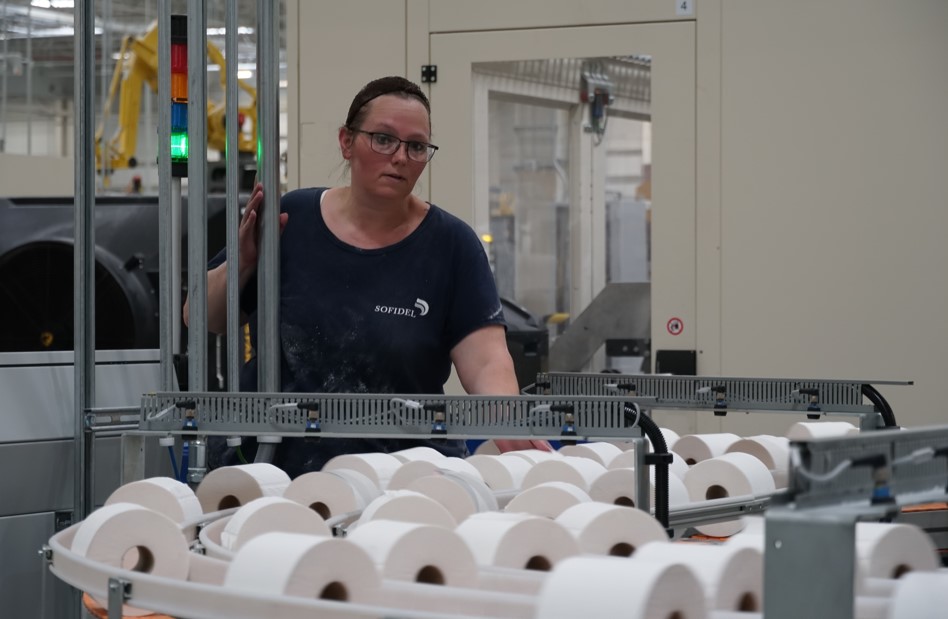 We were able to ask Jacob some questions :
"I have a beautiful 3-year-old daughter, Kinley, who motivates me daily and gives me the drive to keep working hard."
What was your interest in Sofidel?

"I was looking for something different. I jumped into my career with Sofidel when I was only 23, with no experience in manufacturing, but I had just become a new father, so I had the drive to pursue all the training and on-the-job learning the company offered. The culture of Sofidel truly molded me into the person I am today, giving me skills that translated outside the plant. Having to quickly adapt to my new responsibilities and teaching me how to prioritize daily activities appropriately – both at work and home."
"The company has made major investments in our plant, providing us with the latest technology to maintain productive and sustainable practices such as lowering CO2 emissions and recycled water use. Thinking of my daughter's future, it makes me proud to work for a company trying to make the world a better place."
"Sofidel is built on a culture of teamwork. We work together to achieve our goals and deadlines while keeping morale high. Having that sense of family and teamwork is something I truly appreciate about working at this plant."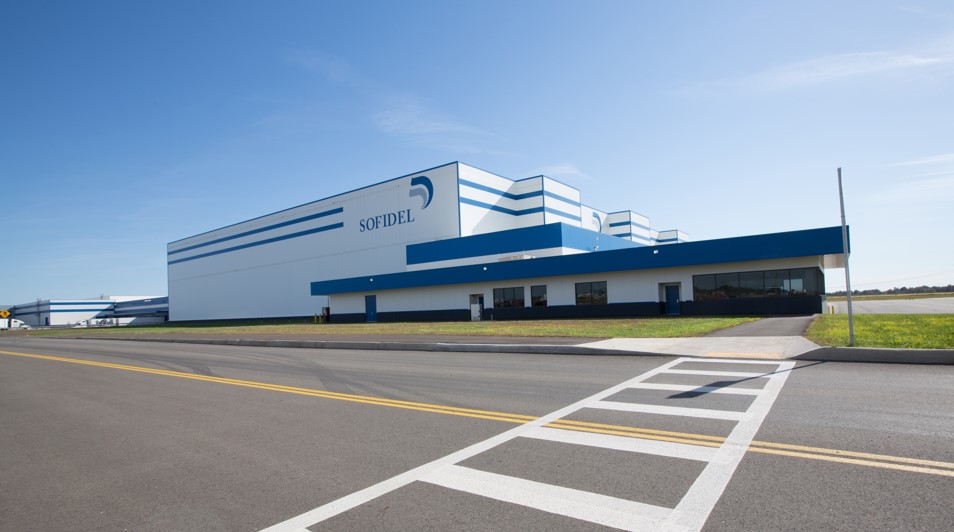 What are your plans for continuing with Sofidel?

"I'm still learning every day. I have great mentors and team members at Sofidel that consistently help me navigate solutions to challenging problems. I want to continue to develop my skills with the company and encourage others to explore opportunities with Sofidel."
What suggestions do you have for anyone wanting to work for the company? How did you succeed so quickly?

"I joined the company as a new father with many new responsibilities. Along with my daughter being a driving force behind my aggressive pursuit to gain momentum in my career, I showed up each and every day with a positive mindset, provided solutions, and always looked for new ways to help my teammates. I credit my success to these efforts and encourage anyone looking to work for an innovative and sustainable global company making investments in the Circleville area to explore opportunities with Sofidel."
Sofidel is expanding rapidly, opening two new lines soon and looking for more employees. When the company opened in 2018 it employed around 120 people, now they have plans for more than 500.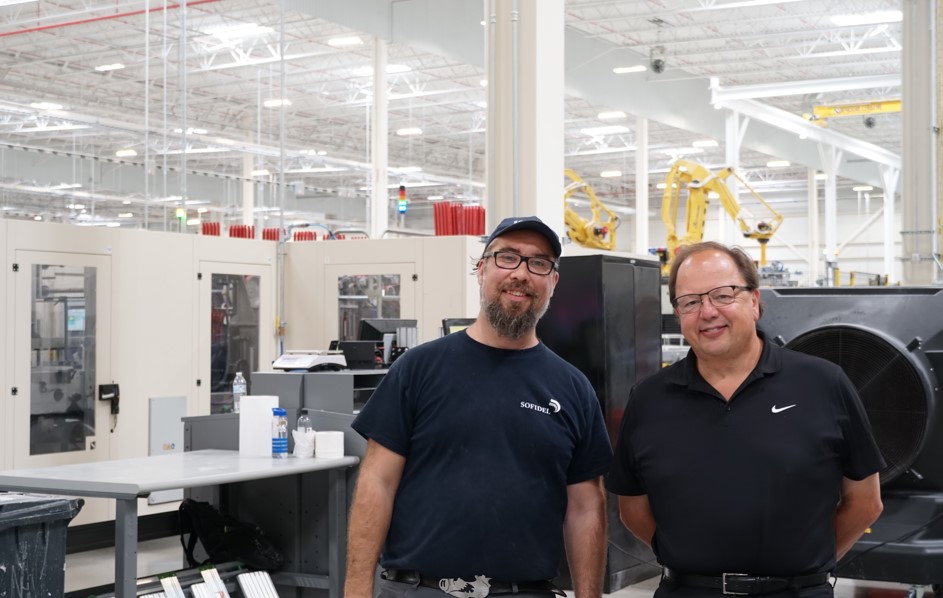 In an interview with CEO Luigi Lazzareschi this week, he told Sciotopost that Sofidel has come out strong through the pandemic because of the company's ability to adjust and fulfill orders from its customers, and was reported to succeed better in this than other like companies. The company plans on continued expansion across the US in the coming years and spoke about the opportunities the company has.
"When we started in 2018 over 70% of the employees here were from outside the US for start-up, now in 2022 more than 70% of the employees are local people. The opportunities to grow with our company are there, we are expanding all across the US, you can start in Pickaway County and move around the US with our company even worldwide."
This week Sofidel is celebrating 10 year anniversary of operations in the US. If you would like to start a career with Sofidel click here: https://www.indeed.com/jobs?q=sofidel+america&l=Circleville%2C+OH&vjk=303ad99d9bd8bf4f