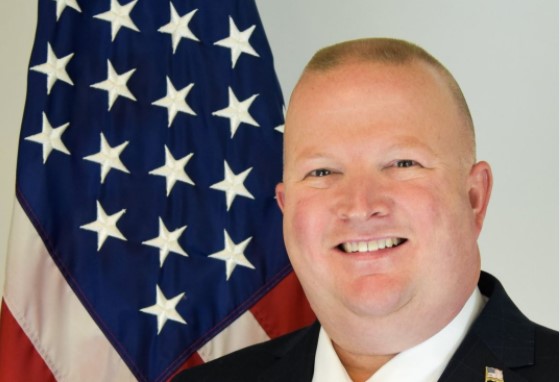 PICKAWAY – Sheriff-Elect Matthew Hafey said in an exclusive interview with Sciotopost yesterday that he's ready to hit the ground running at the Pickaway Sheriff's office when he takes over control next week.
Elect-Sheriff Hafey said help from current Sheriff Radcliff has prepared him and the sheriff's office for success from day one.
"I can't say enough good things about Sheriff Radcliff, and how much he has helped me get ready for this transition," said Sheriff-Elect Hafey, "we will be there at midnight to swear people in."
Sheriff-Elect Hafey said that most of the changes that are happening are from moving around people to positions created from people retiring or moving on to other jobs.
"Detective Lieutenant Dale Parish and Sergeant Thomas (Dare officer) with K9 Blue will be retiring, and a few people who had allied before the election are leaving and we will have to fill those positions quickly," said Hafey.
The Sheriff-Elect said that he has a person who he will be putting into place over the jail immediately, to "get the jail back up to staffing levels." During the election, jail staffing levels and safety were some of the elect-sheriffs biggest complaints about the current Sheriff's office. Even the jailers union wrote a letter of support for Hafey during the election.
"We are not GETTING RID OF ANYBODY," said Hafey, "contrary to some rumors out there. We may move a few people around to place them in positions that fit their skillsets better."
Detective John Strawser will move into the Detective Lieutenant position after Parish's retirement. Sheriff-Elect Hafey said that he will be bringing back a few people who have worked for the sheriff's office before and are familiar to surround him to make sure the department is successful from day one. Mike Wears has almost 40 years in law enforcement and most of that is with the sheriff's office.
January 4th at Midnight The Sheriff-Elect will take over the office.
Watch Sheriff Hafey's Swear in here: https://fb.watch/2HdunsKsqW/