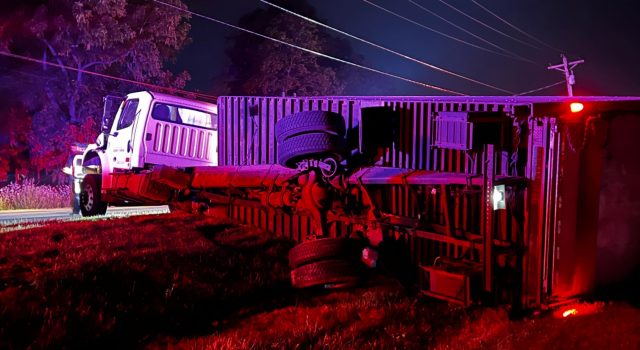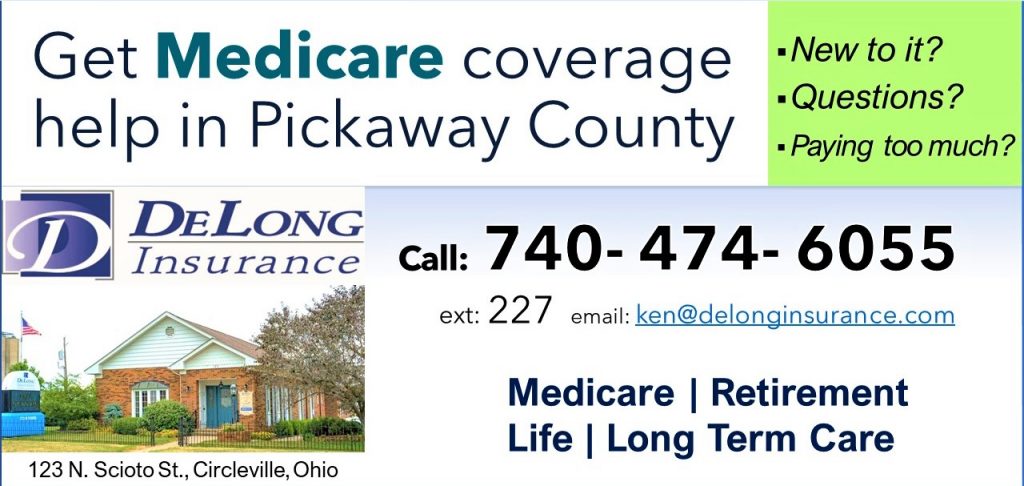 Pickaway County – A semi hauling NAPA auto items rolled over on 188 in the area of Mary Virgina Crites Park around 12:10 am and shut down the roadway until early morning.
According to Law Enforcement on the scene, the truck was heading into Circleville on 188 when it hit the soft shoulder, lost control and the trailer rolled into the ditch. The box holding the items became separated from the trailer spilling most of the freight onto the ground. No one was hurt during the crash.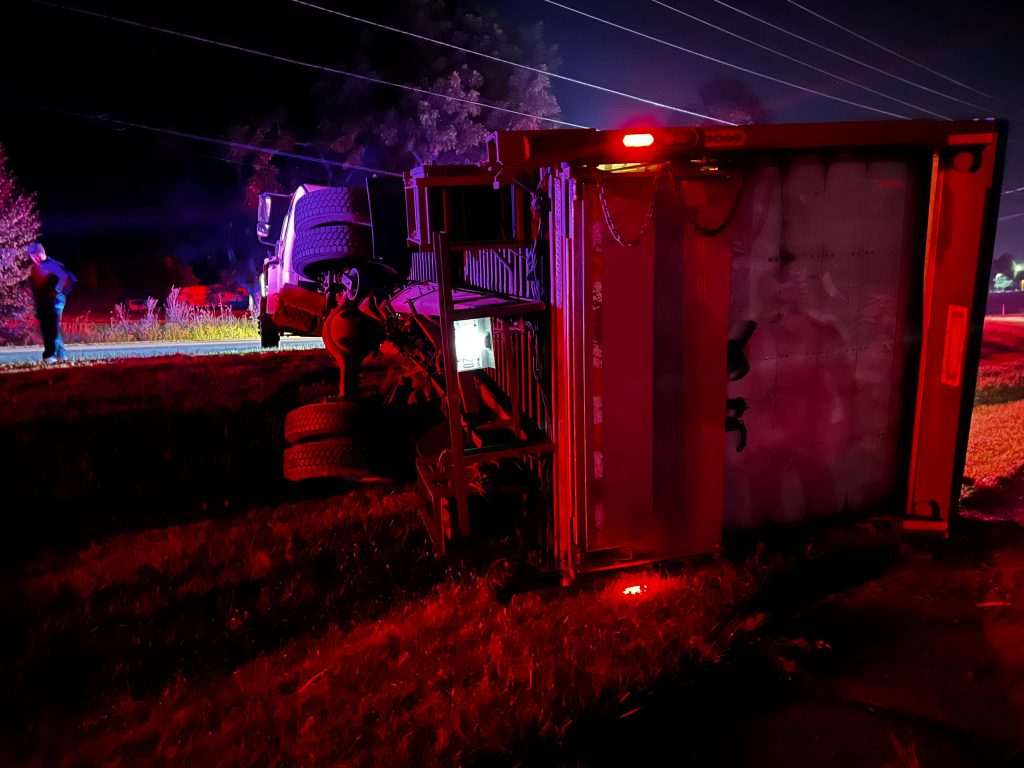 Scioto Valley Wrecking Service was called to the scene and with three crewmembers they worked to separate the box from the trailer and the trailer from the semi after hand unloading the NAPA freight that was aimed for delivery in Waverly this morning.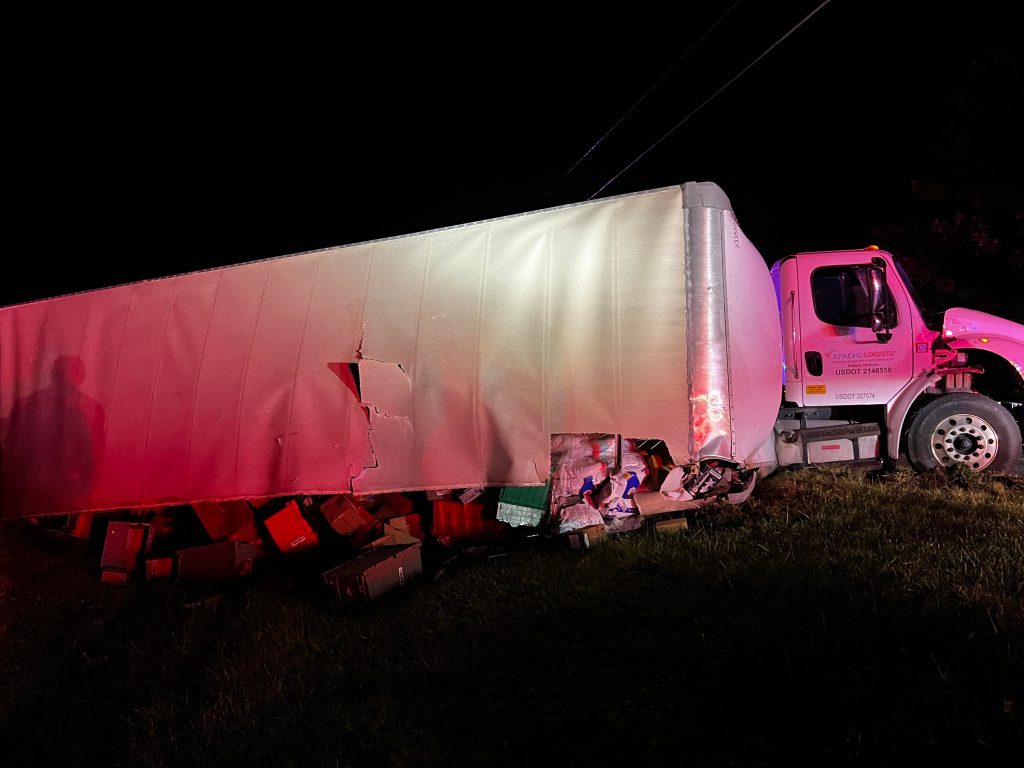 The wrecking service reported that around 5 am they had the trailer cleaned up and moved.