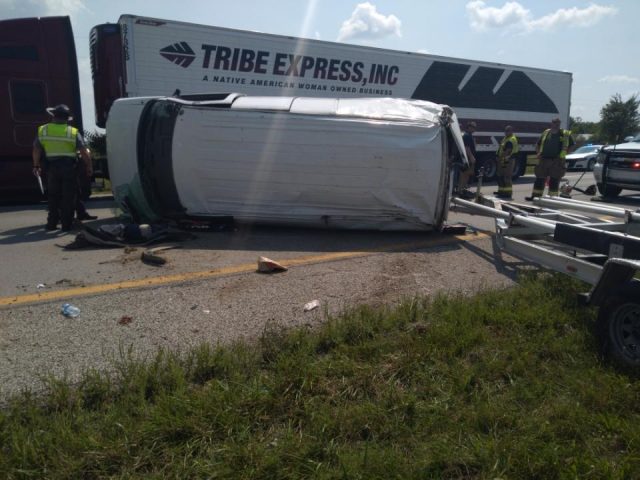 PICKAWAY – Ohio State Highway Patrol shut down I-71 in Pickaway county around the 89-mile marker around 2:30 pm on Sunday after a wreck caused a fatal death of a man.
According to OSP, there are several vehicles involved in the crash including a van, trailer, and a Semi. One vehicle was overturned and is on its side in the roadway. The Driver of the van who was thrown from the vehicle was life-flighted from the scene but later was pronounced deceased at a Columbus Hosptial. Only minor injuries to others involved.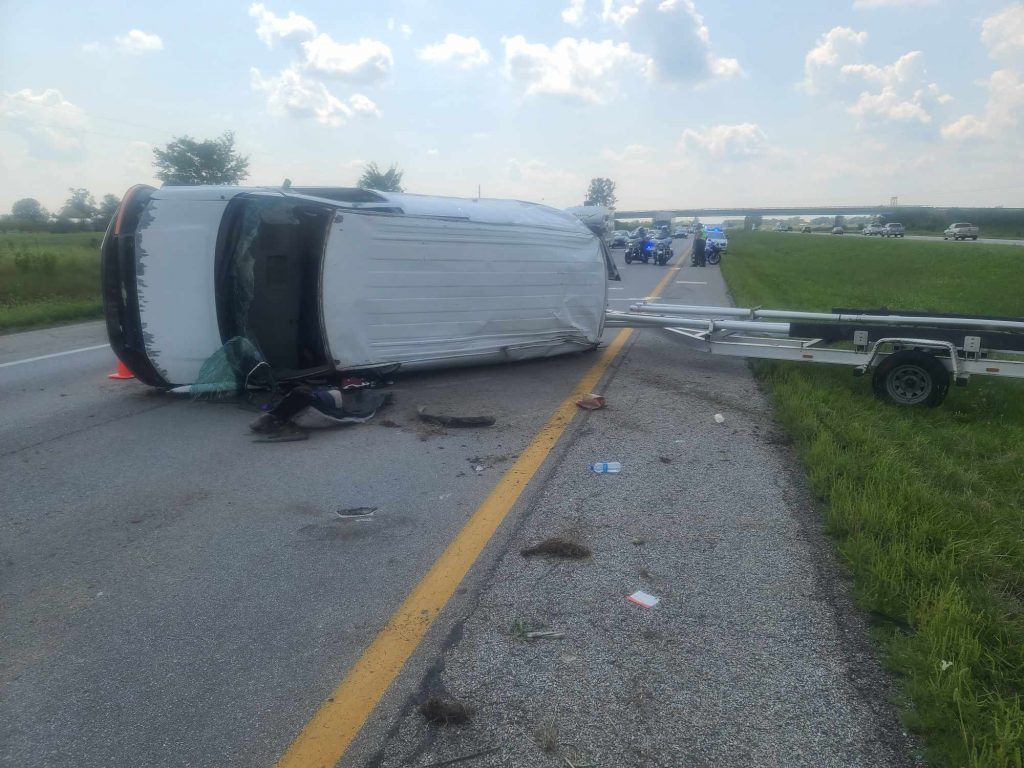 Ohio Department of Transportation Closed  I-71 North beyond SR-56/London/Mt Sterling until Pleasant Corners exit ramp for hours during the crash.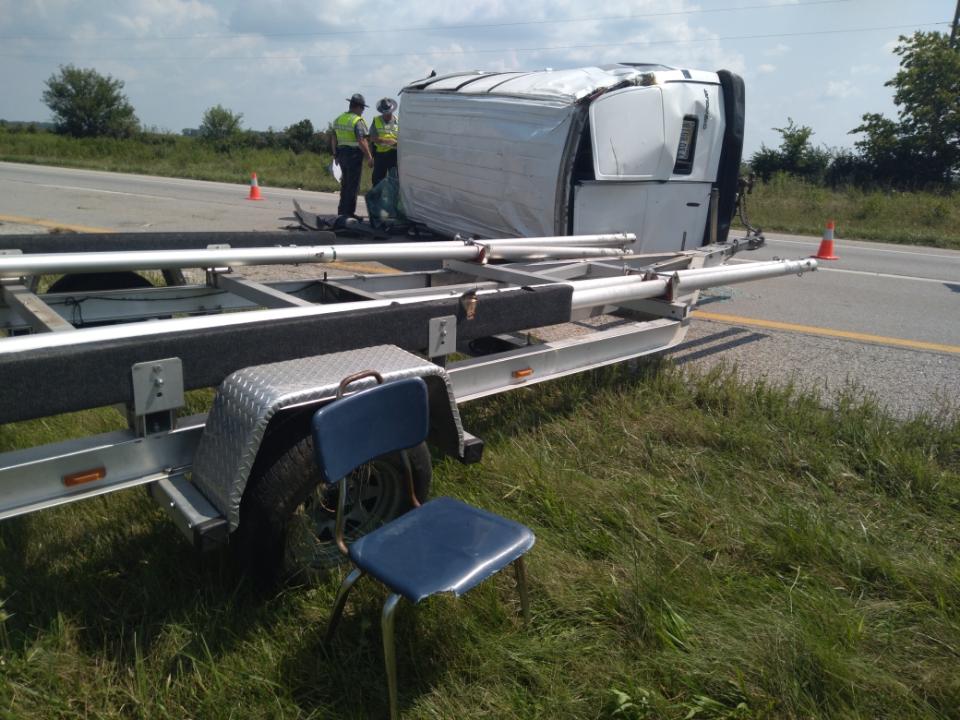 OSP, ODOT, Pickaway Sheriff Department was on the scene. Scioto Valley wrecker service was on the scene for quick clean-up.