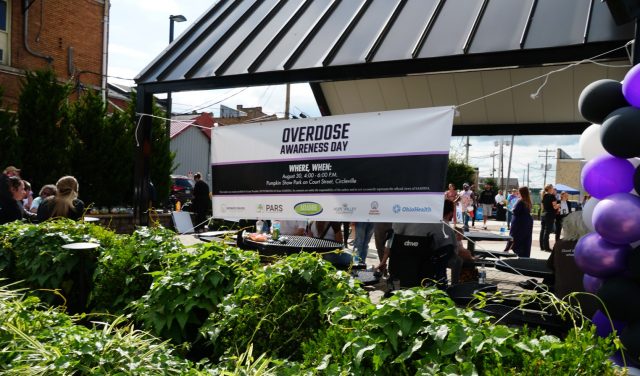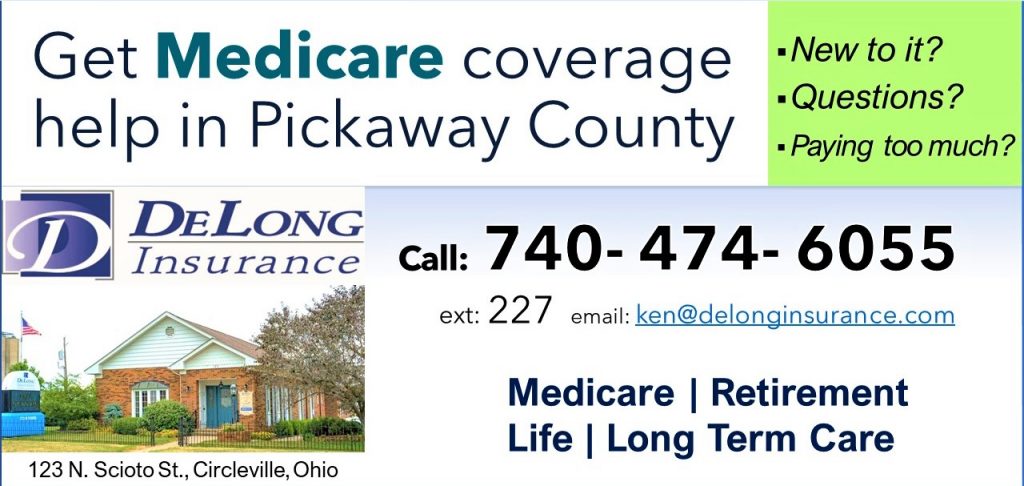 Pickaway County – Over a hundred people came to the overdose awareness day event that took place at Pumpkin Show Park at 4 p.m. on August 30th.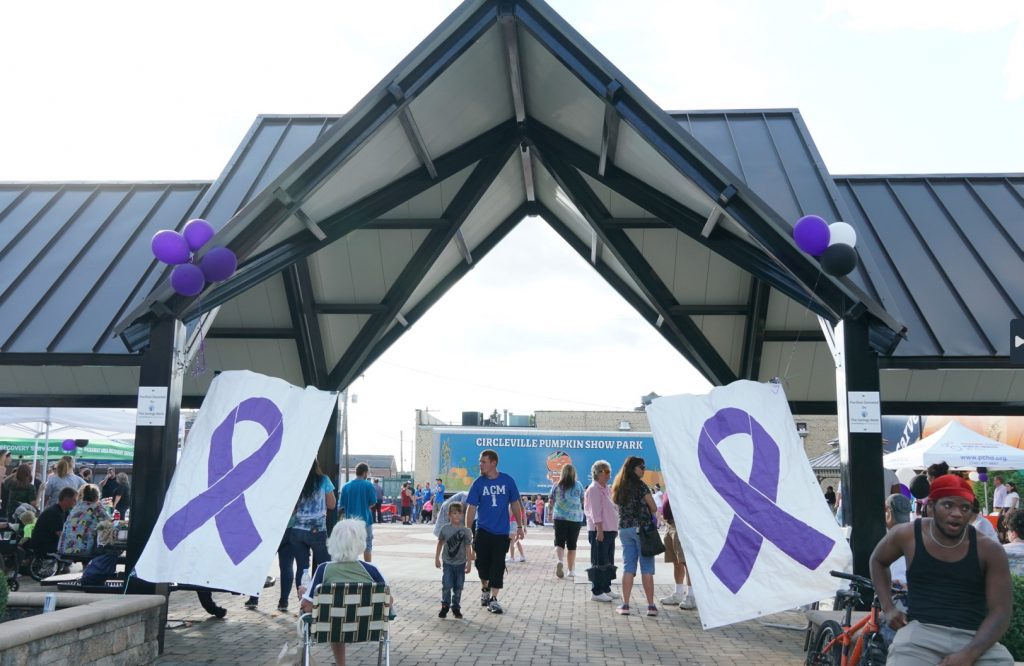 The annual event Circleville OAD exists to remember the lives lost to drug overdose and to lower the stigma around substance use disorder and substance use-related death. Through days like this, we promote prevention and recovery, and we use it as a platform to highlight the importance of strategies we can all use to reduce the risks related to substance use disorder.
During the event entities offer education and resources, train, and pass out Naloxone a drug-reversing chemical, and other harm-reduction supplies. During the event, several people whose lives were affected by drugs spoke and told stories of their lives dealing with addiction.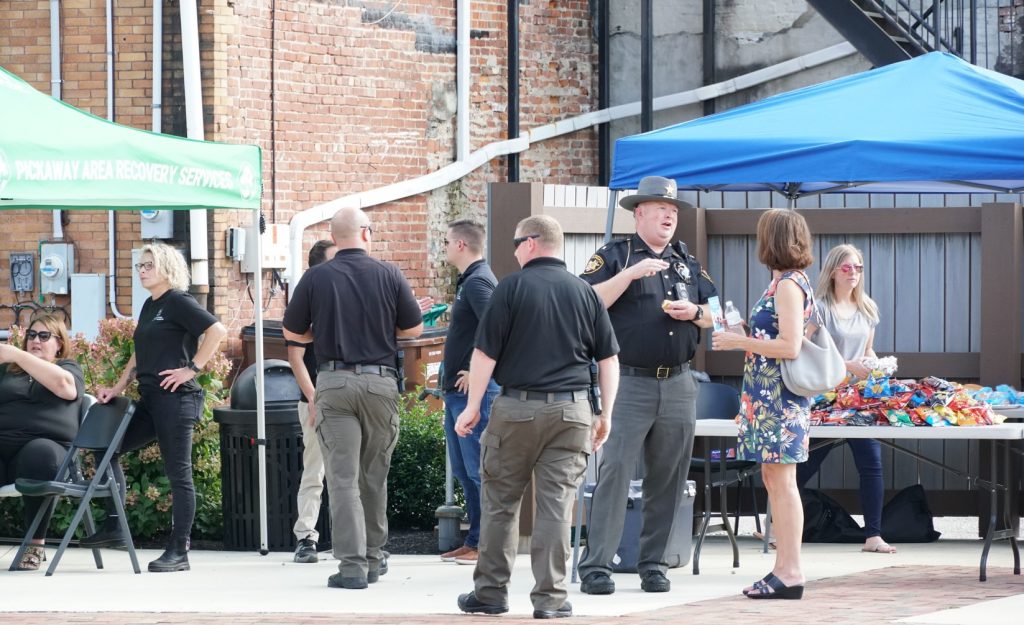 Many community members including Judge Peters, Sheriff Hafey, Judge Kneece, and others attend the event finding joy in recovery and joining in the morning of loss.
"I was very proud to attend today's event to celebrate those who have found the path to recovery as well as remembering those who have fallen because of this illness," said Sheriff Hafey, "It truly warms my heart to see everyone who has risen up and overcome their personal challenges to be successful in recovery. I am especially proud of Betsy who made the journey she has to not only help herself but go beyond and choose the path to help others experiencing the same difficulties in life. It definitely makes those of us in law enforcement, as well as all of those in the criminal justice system, happy to see their success."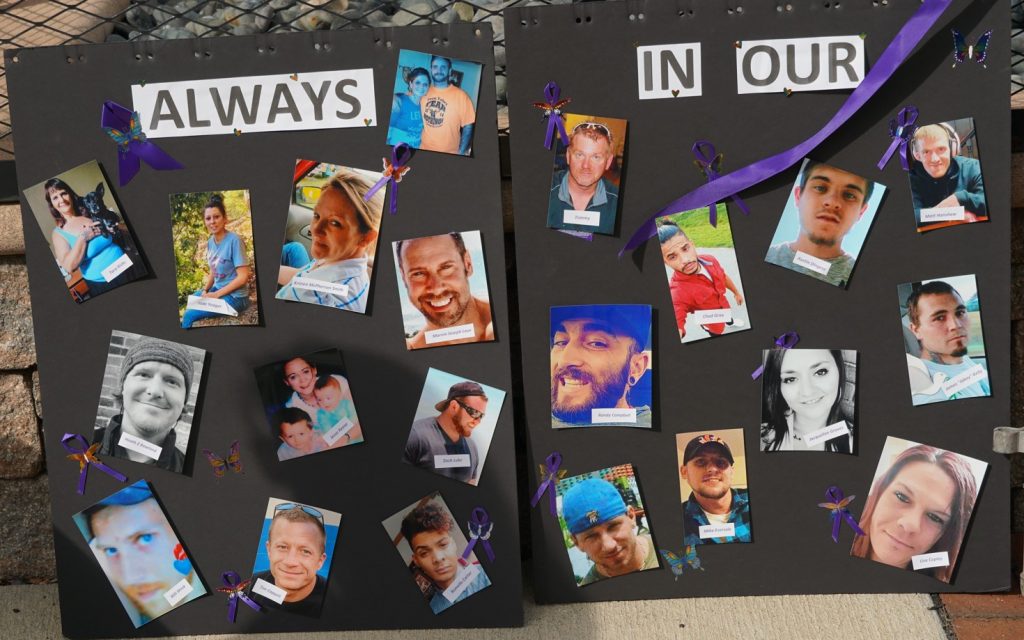 Pickaway County Judge Kneece said that things have come a long way in the system and locally since he has been judge.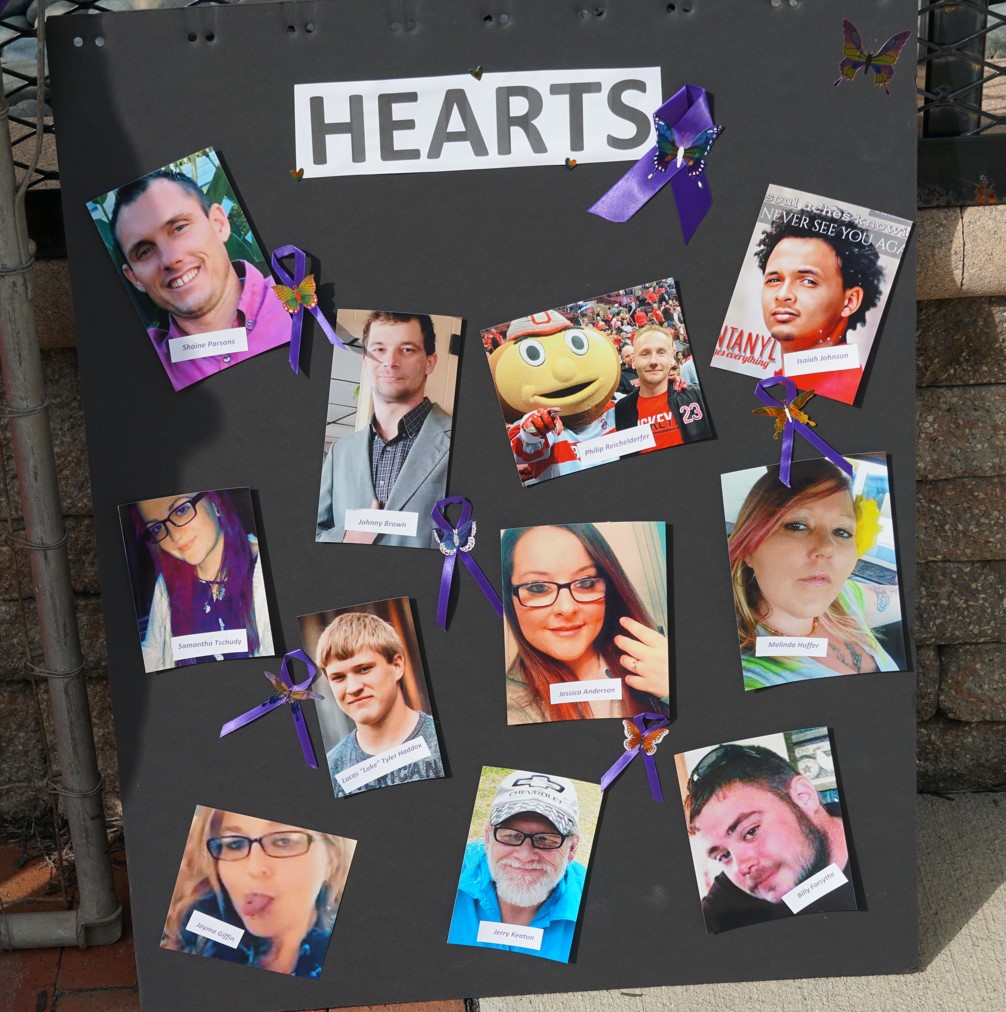 "Well, we have several good programs locally, I think that are addressing the needs. But the biggest thing I think doing this 29 years is that a person hopefully lives long enough to make the decision on their own that they want the help. I can force them to go to treatment, but that satisfies me, but it doesn't help them, I think in the end. With our drug program, now we have drug court, they have to ask to go to that court, I don't order it. So it has to be a voluntary thing. We've had quite a bit of success. We've had some setbacks hiccups I call them, but these people are still with us and still here today, because of those programs, PARS, and all the counselors and dedication. I think it's really made a difference was the ones that help, and to have that discernment to figure out who wants it and who just saying they do. Like Shannon Schwalbauch, you just heard. I mean, that's a miracle, so let's capitalize on that. It's worth it, to see him turning it around that's one life saved. Like he said, he wants to reach down and help others. More than one. We have others just like him coming up, and it's a good thing that has taken place."
Shannon Schwalbauch who has struggled with addiction, and has been a local dealer in the area for a long time, said that he is finally turning his life around, for himself, and for dads honor During his speech at the event, he said that he can count over 27 people who are no longer here that he knows lost their fight with addiction.
Judge Kneece said that these local programs will help answer the problem of addiction.
"I think that people recognize it as a disease. People realize you could you can imprison these people, possessions, and so forth. But then they're gonna get out and come right back here, like Shannon talked about, you know, then what happens? Its just a revolving door, right? You got to break that cycle, even with the young people coming up, that's why I encourage Shelly Harsha juvenile court. If you can break it there. So don't get to adulthood and more issues."