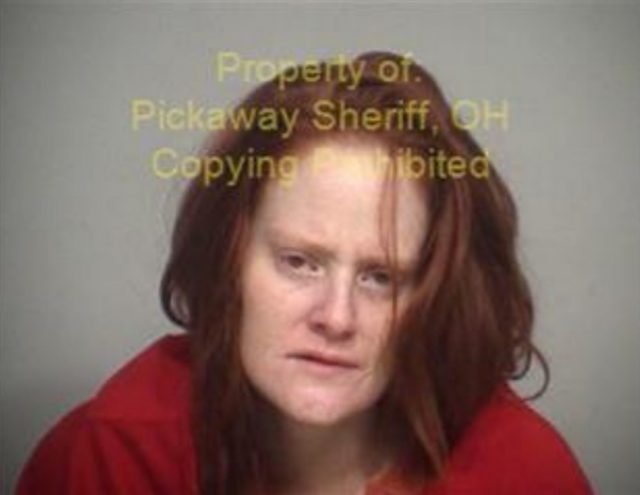 Pickaway County OH- In the early morning hours on 
05-27-2020
  a Pickaway County Sheriff's Deputy was dispatched to the area of Walnut Creek Pike near the road closure.
When the deputy arrived on scene and  located Jordan Rasmussen and male passenger , their vehicle had traveled around a road closed sign, then around construction equipment blocking the work area, and into a deep ditch running across the road way. When the deputy asked what had happened and who was driving both parties began to argue, after several minutes of trying to figure out who was driving I advised they both were under arrest for obstructing official business.
The deputy searched the male before placing him in the cruiser, when the deputy removed a cigarette pack from his jacket he stated there was a little bit of weed in it, then he also advised it was not his and the jacket was not his either. Inside the cigarette pack was a small amount of weed and a small amount of Crystal Meth, in the other jacket pocket was a coffee filter containing more Crystal Meth.
Jordan was arrested and taken to Berger before being transported to the Pickaway County Jail for the charges and a warrant for her arrest from Delaware County.
31 Year old Jordan Rasmussen faces several charges.
Obstructing official business
Operating a motor vehicle without a license
Driving in marked lanes
Prohibition driving upon a closed highway
Fugitive from Justice