Pickaway County OH- A statement has been released by the National Weather Service of Wilmington, confirming what most already suspected. Below is the statement…..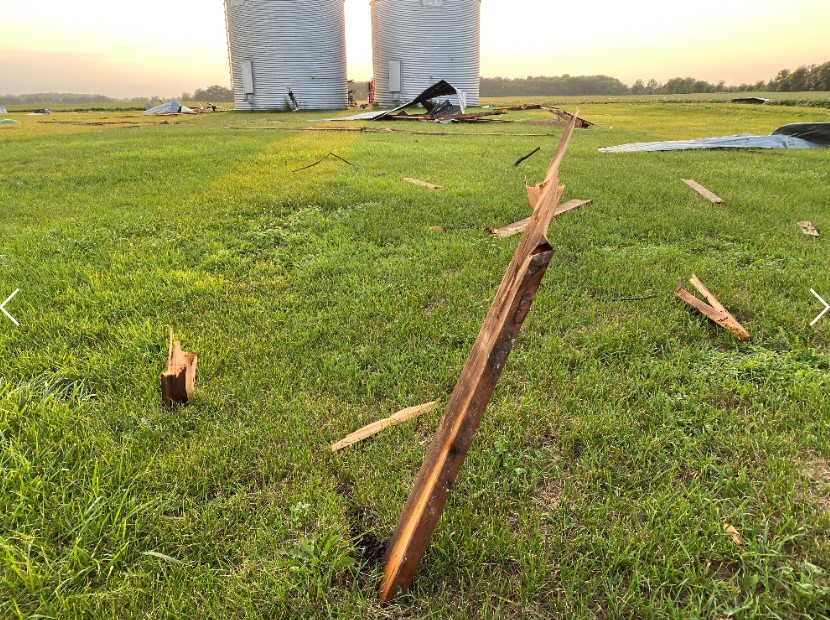 Scioto Post reported live from the devastating scene the storm left behind.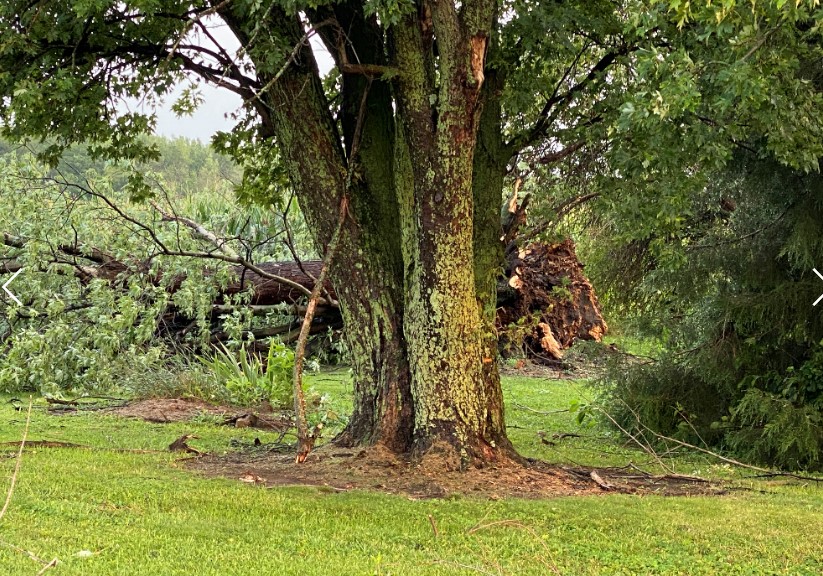 "PUBLIC INFORMATION STATEMENT
NATIONAL WEATHER SERVICE WILMINGTON OH
202 PM EDT FRI JUL 30 2021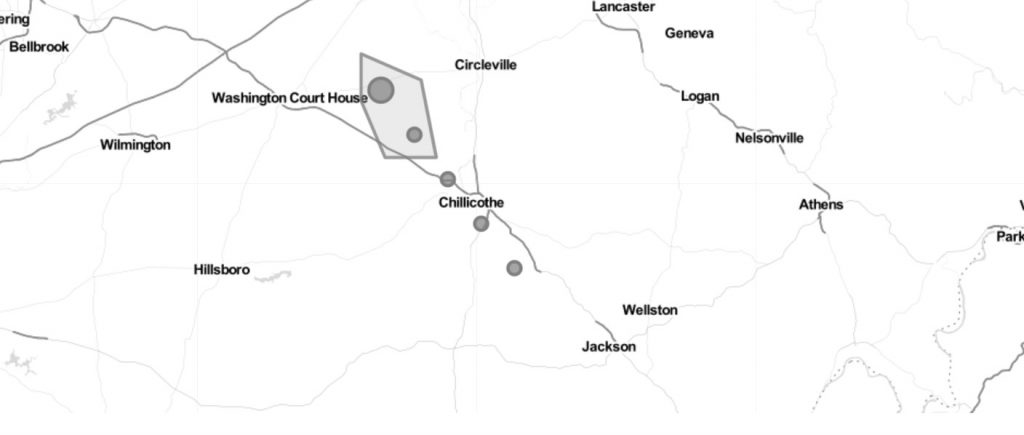 …BRIEF EF0 TORNADO CONFIRMED NEAR NEW HOLLAND IN PICKAWAY COUNTY OHIO ON JULY 29, 2021…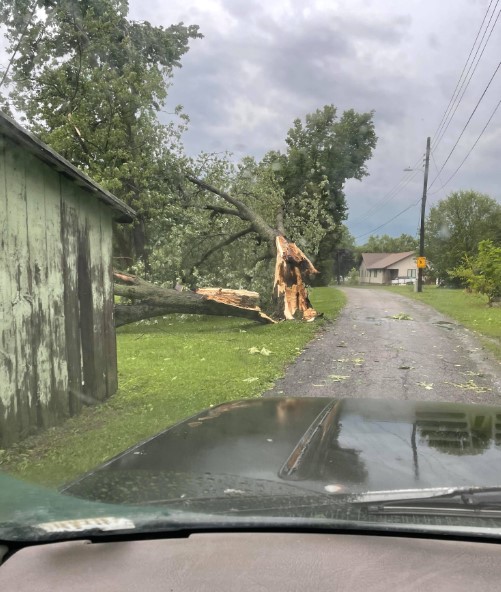 LOCATION…NEAR NEW HOLLAND IN PICKAWAY COUNTY OHIO
DATE…JULY 29, 2021
ESTIMATED STARTING TIME…5:20 PM EDT
ESTIMATED ENDING TIME…5:22 PM EDT
MAXIMUM EF-SCALE RATING…EF-0
ESTIMATED MAXIMUM WIND SPEED….85 MPH
MAXIMUM PATH WIDTH…50 YARDS
PATH LENGTH…0.80 MILE
BEGINNING LAT/LON…39.5778N / 83.2372W
ENDING LAT/LON…39.5672N / 83.2288W
…SUMMARY…
THE NATIONAL WEATHER SERVICE, WITH ASSISTANCE AND SUPPORT FROM THE PICKAWAY COUNTY OHIO EMERGENCY MANAGEMENT AGENCY, PICKAWAY COUNTY SHERIFF'S OFFICE AND PIC-A-FAY FIRE CONFIRMS A BRIEF AND WEAK TORNADO TOUCHED DOWN NEAR NEW HOLLAND DURING THE AFTERNOON OF THURSDAY, JULY 29, 2021.
A video of the location the tornado touched down is here: https://fb.watch/743qz5qeg4/
BASED ON AERIAL FOOTAGE AND PHOTOS, THE TORNADO APPEARS TO HAVE INITIALLY TOUCHED DOWN IN A FIELD JUST NORTHWEST OF DICK ROAD, CROSSING DICK ROAD AND PRODUCING DAMAGE ON A FARM. SOME ROOF DAMAGE WAS NOTED ON THE SINGLE-STORY RESIDENCE ON DICK ROAD, WHILE A LARGE OUTBUILDING WAS DESTROYED. AERIAL FOOTAGE CONFIRMED EVIDENCE OF THE TORNADO IN THE GRASS AND FIELD BETWEEN DICK ROAD AND MOUSER ROAD. DEBRIS FROM THE OUTBUILDING WAS ALSO SCATTERED THROUGHOUT THE FIELD BETWEEN DICK ROAD AND MOUSER ROAD. ADDITIONAL DAMAGE OCCURRED ON A PROPERTY ON MOUSER ROAD WHERE TWO BARNS WERE
COMPLETELY DESTROYED.
THE TORNADO IS BELIEVED TO HAVE LIFTED SHORTLY AFTER DESTROYING THE BARNS ON MOUSER ROAD. WHILE THE TORNADO LIFTED BEFORE REACHING US 22, DEBRIS FROM THE DESTROYED MOUSER ROAD BARNS WAS THROWN ABOUT ONE QUARTER MILE AND WAS NOTED ON THE OTHER SIDE OF US 22. BASED ON AN EVALUATION OF THE DAMAGE, WINDS ASSOCIATED WITH THIS BRIEF TORNADO WERE AROUND 85 MPH.
ADDITIONAL STORM DAMAGE WITHIN THE VILLAGE OF NEW HOLLAND WAS A RESULT OF STRAIGHT-LINE WINDS.
EF SCALE: THE ENHANCED FUJITA SCALE CLASSIFIES TORNADOES INTO THE FOLLOWING CATEGORIES:
EF0…WEAK……65 TO 85 MPH
EF1…WEAK……86 TO 110 MPH
EF2…STRONG….111 TO 135 MPH
EF3…STRONG….136 TO 165 MPH
EF4…VIOLENT…166 TO 200 MPH
EF5…VIOLENT…>200 MPH
THE INFORMATION IN THIS STATEMENT IS PRELIMINARY AND SUBJECT TO
CHANGE PENDING FINAL REVIEW OF THE EVENT AND PUBLICATION IN NWS
STORM DATA."